About the Book
Title:
Here's to You, Zeb Pike
Cover Story: Which Way Did He Go, George?
Drinking Buddy: God, This Kid Needs to Kick Back With a Virgin Cocktail
Testosterone Level: PG-13 (adult situations)
Talky Talk: And They Lived Happily Ever After
Bonus Factors: LGBTQ, Zebulon Pike, 1779-1813, Foster Family
Bromance Status: That New Kid With the Backstory
This is an example of how a nice, simple cover can draw a reader's attention. Just the mountain and the signpost, which are both elements of the story. No giant teen faces, and yet it's not all clip art, either. I like.
The Deal:
Dusty Porter loves being a high school freshman. School, after all, is the only place where he can relax. You see, he's kind of the one raising his younger brother and sister. His dad has left the family and works all the time (those drugs won't sell themselves, you know), and his mom frequently disappears for the night…or a couple of days…or a week.
To Dusty, watching out for his siblings is a labor of love. He makes sure they get to school (he goes to a small district, where K-12 is all in one building), makes sure they eat, makes sure they are dressed and healthy. Of course, that doesn't leave Dusty much time for himself, but that's his lot in life. If something goes wrong with the kids, the authorities will find out how useless his parents are, and they'll take away his brother and sister.
All goes well until his little sister comes down with appendicitis. The doctors want to speak with her parents. Not her brother, not his friend's mom. When Dusty can't find his mom and his dad refuses to come, his worst fears are realized.
But all is not lost. It turns out his mother has a brother, Jack, who she never told Dusty about. Jack and his wife Beth are happy to take in the three kids. But they live in Vermont. Dusty is not prepared to start a new life in New England with a couple he never knew existed.
Drinking Buddy: God, This Kid Needs to Kick Back With a Virgin Cocktail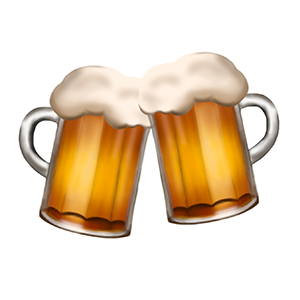 While I'd never encourage a fourteen-year-old to drink, and while Dusty would never repeat his mother's mistakes, this kid has no idea how to take it easy. And why should he? He's been raising two kids since he was in junior high, desperately afraid of the authorities. And now that Jack and Beth are providing shelter, cooking meals, and taking his siblings to school…what's left for Dusty? Is he actually supposed to watch TV? Make friends? Start skateboarding again? The concept of doing something for himself is alien.
Testosterone Level: PG-13 (adult situations)
This is more of a family drama than an action book, but I'm okay with that. Dusty's life has been nothing but chaos for years. Now that he doesn't have to lie to his teachers and avoid the landlord, he starts having a breakdown. When his siblings start arguing and calling each other stupid, Dusty is horrified that they're not adjusting to Vermont. Jack has to explain that's how children act. Kids are supposed to fight over silly stuff. And so they can, now that DFS is off their backs.
Talky Talk: And They Lived Happily Ever After
Okay, this book does border on the Wayne's World Mega-Happy ending. Instead of being split up and sent to live with strangers, the Porter kids go to live with unknown yet perfect and accepting (see below) aunt and uncle who can't have kids of their own. Maybe a tad too convenient.
As a teacher, I've known a lot of kids who've had to be removed from unsafe home environments, and it rarely ends as happily as this book. On the other hand, Dusty and his siblings are such likeable kids, I'd be pissed off if this book was more realistic and depressing. Sometimes it's nice when a story ends on an upbeat note. Sometimes.
Bonus Factor: LGBTQ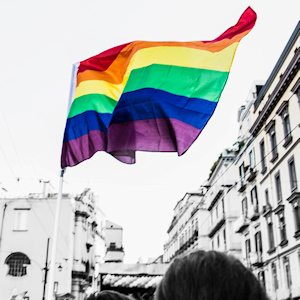 So now that Dusty has some time of his own, he begins to do a little self-assessment. And he finally admits to himself that it wasn't his lack of time that prevented himself from ever asking out a girl, but his lack of interest. Yeah. He's gay. He likes guys. And now that the 'I have to take care of my brother and sister because my idiot parents won't' excuse is gone, he has to face facts.
But hey, he can stay in the closet, right? I mean, this is liberal Vermont, but what of it? It's not like Emmitt, the school's star hockey play–and a junior–would ever return his crush, right?
Oh, Jesus, he does. What's a boy to do?
Bonus Factor: Zebulon Pike, 1779-1813
Right before everything went to hell in Colorado, Dusty learned about explorer Zebulon Pike, of Pike's Peak fame. Dusty wonders why the mountain was named after him. He wasn't the one who discovered the mountain, he failed to reach the summit, and then was arrested by Spanish authorities and spent half a year in jail in Santa Fe.
As Dusty matures, he kind of grows fond of old Zeb. After all, he tried. He only gave up when the odds were insurmountable. And Dusty can relate to that.
Bonus Factor: Foster Family
RIP, Uncle Phil
It takes Dusty a while to get into the swing of things at his new home. And even though he's fourteen, he has to get used to not being the head of the household. Beth reads to his sister wrong. He tucks her brother into bed wrong. Everything is wrong. Why can't things just go back to the old way?
Bromance Status: That New Kid With the Backstory
I kind of expected this book to be just a straight out 'kid with a bad home life' story, but there was a lot more to it than that. I'm glad I got to know it.
FTC Disclosure: I paid for this book myself, but I'd like to give a shout out to Harmony Ink Press, which publishes LGBT YA books, something that's really needed right now.