About the Book
Title:
I Know Your Secret
Cover Story: I Know What You Did Last Period
Drinking Buddy: Make it a Whole Milk
Talky Talk: Saw, Jr.
Bonus Factors: Whodunnit
Relationship Status: Sign My Yearbook?
Cover Story: I Know What You Did Last Period
Props to the cover designer. Four kids, the ominous note. Actually, the spray painted threat is a little more threatening than what actually happens in the book. This was a rather short, finish-in-a-weekend book. Finally, I wonder how often the author has to spell her name over the phone.
The Deal:
It's Explorer Day at a combination high school/middle school in New York state. Everyone gets a chance to take a fun class of their choice, be it bread baking, doing puzzles, or any matter of fun activity.
But not for Todd, Owen, Ally, or Gemma. The night before, they each received a text. A text that threatens to expose their deepest secret. Things they have tried to forget. Things no one must ever find out about. Things that would destroy them.
And now, they've all met in the janitor's closet, as per instructions. They are texted simple, yet bizarre instructions. Instructions they must follow if they know what's good for them. Told in four points of view, we aren't privy to the nature of their secrets just yet. We only know how far they're willing to go to keep them.
Drinking Buddy: Make it a Whole Milk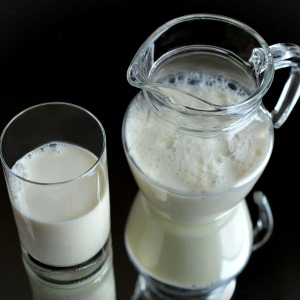 This was a nice quartet of friends. Todd, the angry bully who's secretly supporting his mother. Owen, the class clown who may be a bit too loyal to his friends. Gemma, the outspoken, artistic girl. And Ally, who always just seems to blend in with the crowd.
This isn't the greatest way to make friends, but they quickly realize that they're all in this together. What is their mysterious blackmailer planning? Their first instruction involves planting an innocuous bag of clothes in a locker (no, there weren't drugs or anything hidden in the bag, just dirty clothes). And how did their tormentor figure out their secrets in the first place?
The secrets, which we eventually discover, are what you'd expect from a group of twelve-year-olds. No murders or drug deals. But they are the sort of things that could destroy someone's reputation, or even break up their family. These kids are willing to do as they're told to keep their secrets, even from each other.
Talky Talk: Saw, Jr.
It becomes rapidly clear that there is method to the blackmailer's madness. They're setting up for something huge to happen at the end of the day assembly, and the four kids are going to make it happen. So the question is, do they go along with what's happening and hope that no one gets hurt? Or do they tell an authority figure and hope that their secrets are not exposed to the world? Are their secrets really that bad? What's motivating this blackmailer? Are they a criminal, or just a wronged person out for revenge?
Our four heroes have to make some tough decisions for seventh graders. And maybe learn to trust each other.
Incidentally, this is the first novel I've read that mentioned the COVID plague in the past tense. Books are written years ahead of publication. Perhaps a little too hopeful?
Bonus Factor: Whodunnit?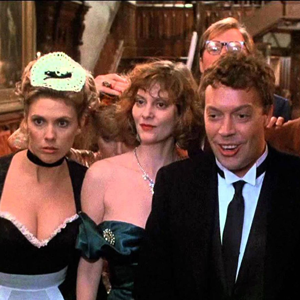 So aside from the four secrets, the question remains: who is behind these threatening texts? The class snitch? The bullied kid? The guy who had it out with a teacher the other day? Or could it even be a teacher? An administrator? A parent? Can these kids figure it out? And if they do, do they risk confrontation?
Relationship Status: Sign My Yearbook?
We had some good times together. I don't know if we'll get together in the future, but this was time well spent (though I really would have liked an epilogue). Looking forward to the author's next novel.
Literary Matchmaking
The Art of Secrets
James Kiles's The Art of Secrets is another multi-POV mystery set in a school.
I received a free copy of this book from the publisher but no money. It's out now and I reviewed it of my own free will. No other reason. I swear.