About the Book
Title:
Inheritance (Adaptation #2)
Cover Story: Is There Something Different About You?
BFF Charm: Yay
Talky Talk: Abracadabra
Bonus Factors: Aliens, Internet Backlash, Love Triangle
Relationship Status: We Graduated!
Spoiler Alert: This review contains spoilers for the first book of the series.
Cover Story: Is There Something Different About You?
Yup—yet another big face. But it matches the first book, so points for consistency. But are my eyes deceiving me, or is this a totally different model than the one before?
Like, seriously. I've spent far too much time comparing both sets of eyebrows and lips. (Upon further research: OH THANK GOODNESS, they are totally different.)
The Deal:
Now that Reese and David have gone public with having been adapted with alien DNA—while the Imrian spacecraft hovered over their impromptu press conference, no less—they've totally pulled a Wiseguys, i.e. started a commotion. With everyone trying to get to them—the government, the Imria, the media—just who exactly can Reese and David trust?
BFF Charm: Yay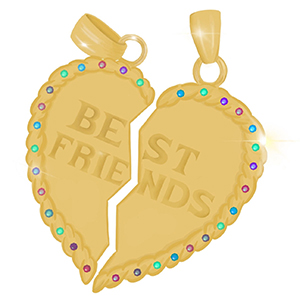 I may have been on the fence before, but Reese def. has my BFF charm now. The way she's adapted (HA) to her newfound fame—or, rather, infamy—and the subsequent public scrutiny is a true measure of her resiliency. And Reese continues to represent for characters that make smart, rational choices while still being incredibly compelling and without becoming an insufferable Mary Sue.
Swoonworthy Scale: 5
Is there anything more official than letting the whole world know that you're dating? (And no, I don't mean being Facebook official.) Reese and David's new relationship had barely begun when it made the rounds on the Internet. Not to mention the complications due to their Imrian adaptations. And speaking of Imrian complications, Reese's thoughts never seem to stray too far from her ex-girlfriend, Amber (more on that later). The swoon may be dialed down from the previous book, but it's still very much present.
Talky Talk: Abracadabra
SO MUCH FIST-PUMPING. I'm not sure if the series will continue beyond this book; either way, I found the resolution to be PERF. It's like a really good magic trick illusion: I just marveled at how brilliant and obvious the ending is. (Obvious as in logical, not heavy-handed.) This book delves even deeper into conspiracies than the last installment, but the fast-paced plot provides a superb complement for taking a relentless hold of my attention.
Bonus Factor: Aliens
I love me a good alien book—especially when the aliens have their own language and customs! Including FOOD, a subject near and dear to my heart and stomach. It only makes sense that the Imria would have their own culture, and I enjoyed learning all about it.
Bonus Factor: Internet Backlash
Confession, y'all: I can't seem to stop myself from reading comments on controversial topics. Like, the ones drenched in hatred and ignorance that make you blood-boiling MAD. I'm like the Jane Goodall of comments, if Dame Dr. Jane specialized in the scum of humanity. Anyway. The Adaptation series has been so thoughtfully constructed to exist in our world, including the public reaction to the whole sitch. The vile sampling shown in this book is a pretty accurate depiction of the false bravado that comes with online anonymity.
Bonus Factor: Love Triangle
So that potential bisexual love triangle I alluded to last time? It is SO on. I've been silently clamouring for one of these, and Malinda Lo does not disappoint. I also love the development of the dynamic between Amber and David, instead of them being rival love interests who just brood and scowl at each other.
Relationship Status: We Graduated!
Cue that inescapable Vitamin C song, since it's like the end of a freaking era. This book masterfully closed the door on this chapter of the series, but the possibilities are endless from this point forward—just like on graduation day. Maybe this series will come back into my life; maybe it won't. While I'd love for it to return, this book had such a satisfying conclusion that I'd understand if it moved on. This is how endings for series books should be done. Heck, this is how endings for books, full stop, should be done. I'm happy just to know that the future is full of potential.
FTC Full Disclosure: I received my free review copy from Hachette. This review was originally posted on Kirkus Reviews in exchange for monetary compensation, which did not affect or influence my opinions. Inheritance is available now.