About the Book
Title:
Juniper Lemon's Happiness Index
Cover Story: Awkward, Party of One
BFF Charm: Yay
Talky Talk: Secrets and Li(st)s
Bonus Factor: Mysterious Loner Dude, Art Projects, Lists
Relationship Status: Let Me Count the Ways
Cover Story: Awkward, Party of One
I get what they were going for with this cover: an unhappy Juniper, forced to cringe her way through normal teenage party times. But that's not actually how this story goes down. No one forces happiness on Juniper – she chooses to seek it out. Plus, there are approximately zero confetti throws in the pages of this book. I'll give it points for cuteness and originality, but those points are immediately taken away for not feeling like a real reflection of the pages within. I'm also a haughty judge of book covers when I feel like the title/premise of a book gives a lot of opportunity for a great cover, and that opportunity is squandered on a stock photo.
The Deal:
It's been 65 days since the tragic death of Juniper Lemon's older sister Camilla, and now she has to go back to school and pretend to live a normal life amongst her peers. Juniper still fills out the daily index cards ranking her happiest moments of each day, something she started doing at Camilla's encouragement. But on that first day of school, Juniper loses an index card that contains one of her deepest, darkest secrets. And on the same day, she finds a letter that Camilla wrote to a secret boyfriend (or girlfriend?) referred to only as You. Juniper sets out on a quest to recover her card AND You, but what she ends up finding are the secrets of everyone around her.
BFF Charm: Yay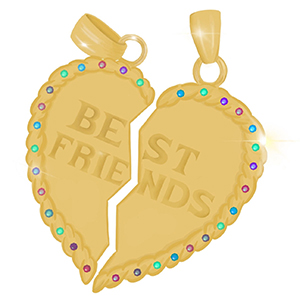 Juniper Lemon is going through some stuff, y'all. She shoulders a lot of the blame for her sister's death, and her survivor's guilt coupled with grief means that she should honestly probably be in therapy. Instead, she's trying to hold it together and live a normal life, and it's just not working. This culminates in lots of well-deserved mini-breakdowns. Yet despite all of this, Juniper was still funny and creative and driven. And while her need to gain control over her own life found her inserting herself into others' lives and overstepping some personal boundaries in an attempt to fix their problems, it was always with the best of intentions.
Swoonworthy Scale: 8
When Nate Savage shows up on the first day of school and takes an interest in Juniper, Juni can't help but notice that he's 1) super nice and 2) Abercrombie-cute, a veritable unicorn at Fairfield High. And what's more, Nate seems more than willing to help Juniper work through whatever it is she needs to do to find the mysterious You and feel closer to her sister. But when she's digging through school dumpsters trying to find her lost index card, the school's mini-psychopath Brand Sayers shows up. Brand is a mysterious bad-boy with rumored ties to the mafia and cheekbones *of note*, so why does he seem almost eager to climb in that dumpster and help Juniper find her index card? As Juniper grows closer to both Nate and Brand, she questions at times her feelings for each of them, their feelings for her, or if, in fact, one of them might be Camilla's You.
Avoiding as many spoilers as possible, let me just say that though it may sound like it, there's no love triangle in this book, and the swoon is jacked to the max by the addition of real, intense emotion. All of the characters in this book – all of them – are dealing with heavy shit, and the way they're able to share that with each other made the swoony moments so much swoonier, IMHO.
Talky Talk: Secrets and Li(st)s
It took me a few chapters to get used to the way this book read. Israel has an interesting way of laying out a story in that she withholds little bits of information from the reader. Juniper Lemon's Happiness Index is not a straightforward read. Camilla is clearly not the only secret keeper in the Lemon family, as Juniper keeps a few things to herself as well, and the reader is left to their own devices to figure them out. But that sort of adds to the mysteriousness of the story. I was constantly guessing: Who is You? Who wrote that note? Who has a crush on whom? What is this character's dirty secret? And what made this story so outstanding is that by the end, I didn't always care if I got the answers I originally thought I wanted.
Bonus Factor: Mysterious Loner Dude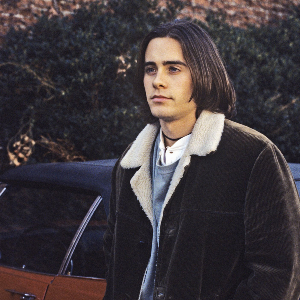 The moment Brand Sayers showed up, put out his cigarette, and started digging through a dumpster with Juniper, I knew he was a true MLD. Like all the characters in this book, and all MLDs before him, Brand's carrying a lot of emotional baggage, he just chooses to express it by being a delinquent. But, like, a foxy delinquent.
Bonus Factor: Art Projects
When her art class starts the semester with ceramics, Juniper has a bit of a sensory-induced freakout and her art teacher suggests that she do an independent study instead. As Juniper starts digging through dumpsters to find her lost index card, she realizes that all kinds of amazing stuff gets thrown away every day, and she decides to start a mixed media/collage sort of project with her findings. I loved how she used art as therapy, and as a former Found Magazine junkie, I was especially drawn to her medium, even if the people whose secrets she found weren't always so happy about it.
Bonus Factor: Lists
I am a list lover if ever there was one, and Juniper is a maker of lists. Not only does she write a list of things that make her happy (and unhappy) every day, she also jots down memories, ways to remember her sister, reminders and more. Her handwritten notes were fun little interludes throughout the story.
Relationship Status: Let Me Count the Ways
Someone hand me an index card so I can list all the things I love about you, Book. You were at times irreverant and awkward, funny and full of swoon, but also had a depth and poignancy that a lot of books like you don't have. As much as I loved uncovering your secrets, you always had one last surprise hidden up your sleeve.
FTC Full Disclosure: I received a copy of this book from Kathy Dawson Books/Penguin, I did not receive money or Girl Scout cookies of any kind (not even the gross cranberry ones) for writing this review. Juniper Lemon's Happiness Index is available now.