About the Book
Title:
The Kiss Quotient (The Kiss Quotient #1)
First Impressions: Montell Jordan
What's Your Type? Reverse Pretty Woman, diverse characters, hook-up to love, misunderstandings, meeting the family, smarmy coworker  
The Lean: 2 Hot, Hot Damn
We Need to Talk: Fresh New Voice
Was It Good For You? A Meg Ryan "Yes"
First Impressions: Montell Jordan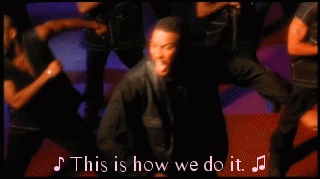 I am in love with this adorable cover. There's math, a fun font, even a cute little cartoon couple kissing. And THAT COLOR. Everyone who worked on this gets an A+.
What's Your Type?
Reverse Pretty Woman
Diverse characters
Hook-up to love
Misunderstandings
Meeting the family
Smarmy coworker
Dating Profile
Meet Stella Lane, an econometrician who also happens to be autistic. Her parents are on her case about finding a man, but her few previous sexual encounters were, frankly, horrible. She realizes that if she wants to get better at this la-la-la love thing, she has to work at it within a controlled environment, just like everything else in her life. So she lets her fingers do the walking over to a website for a male escort service.
And that's where she finds Michael Larsen, who has been told by multiple people he's the IRL version of K-drama star Daniel Henney. This makes him a hot commodity in the escort business, which is great for the mountain of his mom's hospital bills he pays off every month (yes, he truly is a hooker with a heart of gold), but all this escorting is starting to wear on him mentally.
Meet Cute
Michael has himself all prepped and ready to go for his favorite fantasy, Hot For Teacher, as he assumes—inaccurately—that Stella will not be a pretty, thirty-year-old woman like her profile said, but in fact a fifty-year-old pampered housewife. He is very pleasantly surprised to see the adorable Stella waiting for him and thinks this must be a joke—how can this girl not get a guy she doesn't have to pay for?
But Stella knows her shortcomings and has come prepared: she's got checklists and lesson plans and wants to get her money's worth of sex tips. She offers Michael a deal: escort with her exclusively for a few weeks and she'll make it worth his while. Sure, maybe it's the money that's calling to Michael, but there's also something about that spark in Stella's sexy brown eyes…
The Lean: 2 Hot, Hot Damn
Stella and Michael have all the smolder. It should be a bit weird because, hello, Stella is paying Michael for sex. But from that very first night, when Michael promises to go as slow as Stella wants, you can't help but feel the sexual chemistry. Michael is a supreme gentleman in the streets and the sheets: he asks Stella's permission, makes sure she's comfortable even during the act, and, really, you can't deny that consent…well, it's damn sexy, y'all. For Stella, this is the first time she's been allowed to be comfortable in her own skin, touching someone else, and making her desires known. You will definitely need a fan for a cool down during those rare moments you need to do boring things like bathroom breaks and feed your dog or your husband (don't they know you're busy??).
Dirty Talk
Here's your warning: this is not a fade-to-black book. There are dirty words, and there are a lot of them. But there's enough variety of, uh, scenes that it doesn't get repetitive or boring, and you're cheering Stella on as she…well, not exactly gets her groove back, but figures out what it's for in the first place. My favorite thing about these moments is even while she's super into them, Stella is still inside her own head, wondering if Michael likes when she does this, or does that look weird. She blames it on her autism, but I think most of us have those moments, even when everything in flagrante delicto is going right.
Ms. Perky's Prize for Purplest Prose
My ebook was sans embarrassing highlights, so for the most part I think Hoang avoided overly cheesy sexy talk (though there was one moment of "sealing her mouth to his" which…did not bring forth very panty-melting vibes for me. Alien-sucking-your-brains-out-through-your-mouth vibes, yes). I will instead provide a tidbit from Stella and Michael's first make-out sesh that made me giggle, though not in a bad way:
This was kissing. Kissing was glorious.

When his tongue slipped between her lips, she went stock-still. Not glorious anymore. His tongue. Was in. Her mouth. She couldn't stop herself from pulling away. "Is that absolutely necessary?"

He exhaled sharply, and his brow creased in puzzlement. "You don't like French kissing?"

"It makes me feel like a shark getting its teeth cleaned by pilot fish."
We Need To Talk: Fresh New Voice
Light some candles, turn off your phone, and clear your evening, because once you start this book you will not want to put it down. Helen Hoang is such a fresh new voice in the world of chick lit and I am in slight despair that her next book, which also sounds fantastic, isn't coming out until next May. Do not skip the Author's Note at the end either, because Helen's own story (and her discovery that she, herself, is autistic) is fascinating. I love both these characters. There is a moment before everything goes to shit (like it does in a rom-com) when Stella is feeling amazing, and I want to take this quote and pin it up somewhere with #lifegoals written underneath:
Also, Michael was just as interesting as the data, and he made her laugh. He smelled good and felt good and tasted good and . . . She hugged herself as her feet danced over the carpet. This was almost too much perfectness. Exciting work during the day. Exciting Michael at night. She wanted this every day, forever.
Don't we all, Stella.
Was It Good For You? A Meg Ryan "Yes"
Oh, man, it was SO GOOD. This book was everything I wanted and needed it to be. The general plot didn't break any new ground, but positively portraying an autistic female character who is a fully functioning member of society and who deserves to be loved and be in love just as much as the next person—that, my friends, is gold.
FTC Full Disclosure: I purchased my own copy of this book. I received neither money nor peanut butter cups in exchange for this review. The Kiss Quotient is available now.