About the Book
Title:
Mad, Bad & Dangerous to Know
Cover Story: Summer in Paris
Drinking Buddy: The Three Musketeers
MPAA Rating: PG-13: Violence, Sexuality, Alcohol Use
Talky Talk: French Connection
Bonus Factors: Alexandre Dumas, Paris
Bromance Status: One For All
Cover Story:
A nice mishmash of modern day Khayyam and 19th century Leila, with a dash of Paris thrown in. We get just enough of the girls to form a mental image, but not enough for it to take over.
The Deal:
Seventeen-year-old Khayyam Maquett is a French-Muslim-Indian-American, with plans to become an art historian. She applied for a competitive scholarship by describing her unproven theory that artist Eugene Delacroix once gave a painting to author Alexandre Dumas. When the judges curtly turned her down, calling her research slipshod and her work that of a dilettante, she was crushed, ready to give up on her dreams. To top it off, her boyfriend, Zaid, has kind of ghosted her. Now she's traveling to Paris with her academic parents, trying to enjoy herself in the city of lights. And of course she meets a handsome French boy, Alexandre. Alexandre Dumas, to be exact. He's the several times great-grandson of the author of The Three Musketeers. Maybe summer is shaping up. But here's the thing: Alexandre and Khayyam discover evidence that back in the day, Dumas, Delacroix, Lord Byron, and others were members of a hashish users' club. This is public knowledge. But who is this raven-haired beauty that Dumas kept writing about in his private letters? If the pair could figure this out, Khayyam could get into any school she chooses.
Meanwhile–well, actually, two-hundred years ago–a young woman named Leila is dismissed from the Pasha's (an Ottoman lord) harem, and ordered to spy on this foreign writer who's interested in Turkish culture, but may have political motives as well. Walking a hair line between espionage and seduction, Liela tries to hide her own lover from her lord, knowing that if they are found out, the repercussions could be deadly.
Drinking Buddy: The Three Musketeers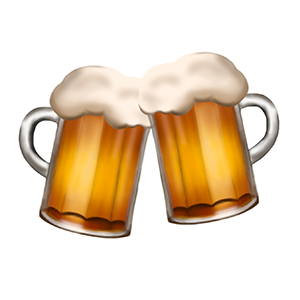 I really liked Khayyam, Alexandre, and Liela. We've all poured our heart and soul into something creative, only to be told by some unkind judge that it was simply no good. Well, what do they know? Wouldn't it be great if we could really do something impressive and then laugh in their ignorant faces? To lord our success over them, as they sit, bitter and alone, missing out on your glory! No, my plot was not hackneyed and my characters were NOT one-dimensional!
Um, well, anyway, Khayyam is still stinging from her rejection, and if she could just unravel the mystery of the raven-haired girl, she'd earn her place as a great art historian before she even gets out of high school. That'll show 'em. And how lucky she's teamed up with Alexandre, with his access to all these Dumas family papers and locations. He's so cute and wonderful and helpful…almost a little too so. Theft is rampant in academia, and is it really believable that these two just happened to meet?
Meanwhile, Liela is trying to play a spy, see her secret lover, and avoid the Pasha's mother, who hates her. If only she could have provided him with an heir…and if she screws this up or is caught, the penalty is death by drowning.
MPAA Rating: PG-13: Violence, Sexuality, Alcohol Use
Summer in Paris, with a handsome, charming, and intelligent French boy. What more do you need to soothe a broken heart? Except Khayyam is still hung up on her dipshit US boyfriend, Zaid. The guy who kind of blew her off on prom night. The guy who never texts or calls her. The guy who's obviously interested in other girls. So Khayyam starts posting pictures of her with Alexandre and makes sure Zaid sees them. Not so he'll know what he's missing out on, but to make him jealous in hopes that he'll come crawling back. Alexandre, of course, has no idea this is going on, and thinks he's at the beginning of a summer romance with a cute, bookish, American girl. Then when Khayyam catches Alexandre having lunch with his sexy, blonde ex, that's when the accusations fly.
We've all had trouble getting over our exes, but I could not think of a single way Zaid trumped Alexandre in any department.
And in the 1800s, Liela has become the toast of Paris. But can she truly find happiness in this strange country? Dumas wasn't exactly a guy who limited himself to one (dozen) women.
Talky Talk: French Connection
The Paris romance/ history mystery/ dual story worked well. However, I strained the hell out of my disbelief.
Khayyam wants to be an art historian, and she learned the hard way that fresh discoveries take years of painstaking research. You won't, for instance, break into a building Dumas used to frequent, throw open a drawer, and instantly discover a letter from Dumas that no one has noticed for 200 years. And yet, that's exactly what happens. And then she and Alexandre immediately discover secret rooms and treasures three more times in this book. It got to the point that Scooby and the gang might have balked. Of course, spending months in a library, poring over old documents in the hopes that you might come across an unknown letter from a minor author would make for a tedious novel.
Also, Khayamm considers herself a Dumas scholar, but when Alexandre mentions 'The Man in the Iron Mask', she doesn't know what that is.
Finally, Liela is protected by a benevolent djinn. While djinn are an important part of Islamic and Arabic mythology, it turned this book into a supernatural adventure (but only the historical parts). I would have preferred Liela got things done on her own.
But hey, you're getting kids interested in Dumas. That's worth it.
Bonus Factor: Alexandre Dumas
The author of The Count of Monte Cristo and The Three Musketeers series was the very picture of the 19th century French bon vivant. Did you know that his paternal grandmother was a black enslaved woman? That he had over 40 mistresses and many illegitimate children? That one of his works inspired a Cheech and Chong movie? An utterly fascinating man and prolific author, he's been researched to death. But Khayyam knows that someone who wrote that much and loved so hard just has to have left behind some fragment that no one else has discovered.
And would his great-grandson live up his ancestor's reputation as a lover?
Bonus Factor: Paris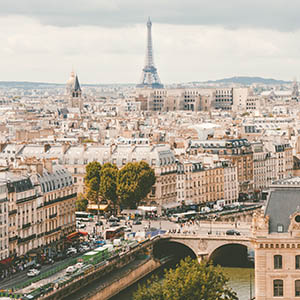 Khayyam's father is a Frenchman, and she's spent a lot of time in his native country. But never with a charming and mysterious boy who wants to show her the real Paris…if she's brave enough to follow. It's amusing to listen to them bicker about the pros and cons of America vs. France, and how every time Alexandre kisses her cheeks, she wonders when he's going to finally aim for the middle.
Bromance Status: One For All
Like Dumas, this author was on my to-read list, long before I picked up any of her titles. And like Dumas, I was immediately hooked.
Literary Matchmaking
Love à la Mode
For another Parisian romance, pick up Love a la Mode, by Stephanie Kate Strohm.
FTC full disclosure: I received no money for writing this review, and there has never been a film adaptation of The Three Musketeers that didn't suck.