About the Book
Title:
Midnight at the Electric
Cover Story: Montell Jordan
BFF Charm: Make It Rain
Talky Talk: Quiet Strength
Bonus Factors: Carnivals, Friendship, Tortoises, Myers-Briggs
Relationship Status: Soul Sisters
Cover Story: Montell Jordan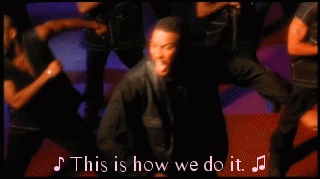 Because we are friends, I will admit to you all that my initial interest in this book was sparked (heh) by this cover. The typography, the soothing colors, the understated but classy vibe, the twinkle lights (I love twinkle lights)—this doesn't scream "I'm a teen book", and it's all the better for it. The back cover depicts a prairie field during a lightning storm and is quite fetching, too.

The Deal:
In 2065, orphaned Adri is preparing herself for a one-way mission to Mars as part of a Space-X/Elon Musk-like venture to colonize the Red Planet. Before she leaves, she's required to spend a few months in preparation at the base of operations in Wichita, Kansas, and to her surprise, a long-lost cousin comes out of the woodwork to offer her a place to stay nearby.
Lily lives on a decrepit farm in the middle of nowhere, and just when Adri thinks she's going to go stir crazy she finds hidden letters and a journal belonging to two young women long since dead: Catherine, growing up right in the middle of the Dust Bowl in 1935 and watching her world die around her; and Lenore, a sister grieving for her brother in 1919 war-torn England.
Who were these women, and why does Adri feel such a connection to them?

BFF Charm: Make It Rain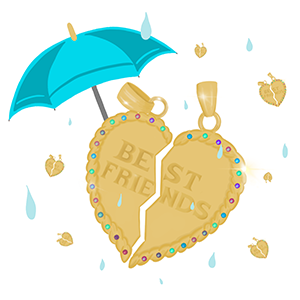 All the ladies in this book are fantastic: Adri, an emotionally-stunted genius who has never found a way to truly connect with people; Catherine, a girl who is desperate to be saved but scared to do the saving for herself; Lenore, a person whose life has been so fundamentally changed by grief that she spends time alone talking to her "imaginary" friend who moved to America during the start of WWI; even Lily, Adri's cousin, who's one hundred and seven and slowly losing her mind to dementia (though her humor is still very much intact). I felt for each one and wanted only the best for them all.
Swoonworthy Scale: 2
This isn't a book about romantic love; sure, there are a few sweet moments here and there that made me smile, but the real focus is on the love that endures between friends, mothers and daughters, and the families you create.

Talky Talk: Quiet Strength
From the first page I was sucked into this story and had to read it all in one sitting. The voices were strong and the interplay between the three stories was so compelling. This is not a loud, flashy book; it's quiet and thoughtful and heartwarming. I haven't picked up anything by Jodi Lynn Anderson before, but this has certainly made me eager to see what else she has done. She wound in the futuristic elements to 2065 so deftly, making it unique from today but also entirely probable as a possible future, and yet the historical portions also felt authentic and stark: you could feel the dust choking the life out of everything during Catherine's journal entries. There were so many great contemplative moments about family, love, grief, humanity's impact on the Earth, and how we're all created from the same natural elements.
I highlighted plenty of lines, but some of my favorites ranged from the gut-wrenching to the gut-busting:
While Mama bartered some old farm tools for flour, Ellis and I picked out other things we needed and loaded them onto the counter. I handled an apple and then put it down because the store is mostly a museum of things we can't have.
Beth, I've made a discovery, and it's that grief isn't like sadness at all. Sadness is only something that's a part of you. Grief becomes you; it wraps you up and changes you and makes everything—every little thing—different than it was before.
"I'm sorry about my cousin," Lily said. "She doesn't have parents. She's from Florida. She was raised by dolphins."
Bonus Factor: Carnivals
Catherine is drawn to The Electric, a show in a traveling carnival hosted by a man with a ball of electricity who promises everlasting life. These old-timey carnivals (heck, even the carnivals and fairs of today) will never not be fascinating; it's such a dazzling blend of flash and smells and greed.
Bonus Factor: Friendship
Lenore and Beth's friendship, portrayed mostly through Lenore's unanswered letters, is both powerful and sad. Many of us have had a friend who has moved away and leaves you to wonder if you can still keep up where you left off, but at least nowadays we have things like Skype and Snapchat.
Bonus Factor: Tortoises
The one constant in all three stories, probably the thing that sparked Adri's interest in the letters in the first place, is Galapagos, a hundred-and-fifty-odd-year-old tortoise who hangs out by the pond at Lily's farm and likes to snuggle.
Bonus Factor: Myers-Briggs
It tickles me when the Myers-Briggs personality test appears in pop culture, because when I was in college and heavily involved in student activities and leadership retreats, this was a big thing, and my friends and I would have long discussions about relationships, friendships, and "types" (I am an ISFJ, if you're curious). Lily has an amusing moment right after meeting Adri where she pegs her as an INTJ, one of the rarest and often most difficult types of person to get to know.
Relationship Status: Soul Sisters
You come from all over, Book, but some constants don't change no matter how much history has passed. I felt a connection with you, and even though we may not exist in the same time and place, I will be thinking about you long after we're through.
FTC Full Disclosure: I received my free review copy from Harper Teen. I received neither money nor peanut butter cups in exchange for this review. Midnight at the Electric is available now.