Cover Story: Montell Jordan
BFF Charm: Yay
Swoonworthy Scale: 0
Talky Talk: A Peculiar Plot
Bonus Factors: Talking Animals, Alternate Universes
Factor: Series Starter
Relationship Status: In It
Cover Story: Montell Jordan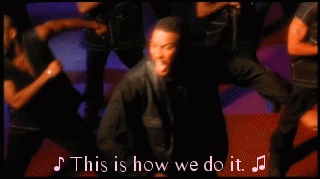 I dibsed this book the second I saw the cover. It's 100% my shizz, from the filigree skull to the many elements (some slightly hidden) that echo parts of the story. I want this as a poster. I want this as wallpaper. I want this tattooed on my body. (Only half-joking on that last one.)
The Deal:
When Jonathan Lambshead's grandfather passes away and bequeaths him an old mansion filled with oddities, Jonathan expects his summer will be spent amongst the dust and debris, cataloging all of the stuff his grandfather collected over the years. But in addition to multiple antique diving suits—at least one with a hopefully plastic skeleton inside—Jonathan's grandfather left behind a family legacy that soon sees Jonathan traveling to an alternate Earth to stop an alternate version of Aleister Crowley from taking over the entire planet through disturbingly macabre magical means. (Napoleon's disembodied-but-still-living head is involved, Futurama-style.)
BFF Charm: Yay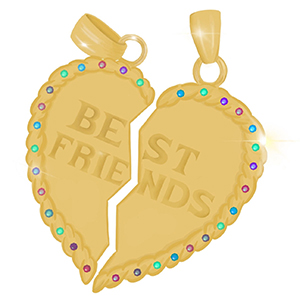 Jonathan's a weird kid with a very weird life, even before the events of this book. He's British, but spent many formative years living in the swamps of Florida … and he actually misses said swamps, with their myriad creatures and bugs. Although I can't get behind being nostalgic for humidity, I can get behind other aspects fo his personality, from his introversion to his tendency to not really question all the strange things that are happening to/around him and just sort them out later/have a good freak out when he's alone and out of danger. Outward appearances can be deceiving, and Jonathan's demeanor might make many people think he's not BFF Charm worthy. But I know different, having read parts of this crazy story through his eyes.
Swoonworthy Scale: 0
Swoon doesn't belong in a story like Jonathan's—at least, not at this point in his life. I definitely found myself questioning certain thoughts or actions (Oooh, he said he smelled like vanilla. Could there be swoon there?), but I blame that on reading mostly YA and romcoms these days. I'm looking for romance in all the wrong places!
Talky Talk: A Peculiar Plot
A Peculiar Peril is a strange book, both in plot and just in general. I was at times reminded of Ransom Riggs's Miss Peregrine's Peculiar Children series—and no, not only because of the Peculiar in the title—at times Harry Potter, at times Joseph Heller's Catch-22, and then again of VanderMeer's own Annihilation (the only other book of the author's that I've read). It's both complicated and simplistic—there's a passage that I read out loud to my husband about the engineering of a chute out the backside of a mecha-elephant that involved the word "butthole" at least ten times*—and can be both slow and seriously action-packed. Many reviews on Goodreads are from people who DNF'ed it earlier than halfway through. (Side note: It's a very long book, clocking in at 650+ pages.) It's most certainly a book that not everyone will like, or get.
But I loved it. Much like I loved Catch-22. It's the kind of book that you can't think too hard about lest you want to work your brain into knots or talk yourself into not liking it because it's not "normal"; A Peculiar Peril is certainly aptly named. VanderMeer has a distinct voice, too, that maybe doesn't lend itself well to what's "standard" in YA, but I don't think he should change anything to better fit the mold. He's got an odd sense of humor that shines brightly in this story, and a penchant for the gory that's less on display here than it is in Annihilation, but there are certainly depictions of places and things that made me shudder a bit in a combination of fright and disgust if I thought about them too hard. (This not going into every little detail of a gory bit definitely skews YA.)
I could go on about how this book is an experience because it certainly is that—it can be hard to determine who's POV you're reading since it changes with each chapter, and there are multiple main POVs, some of which you only see for one chapter—but if anything about this book interests you, I say just dive in and ride it out.
*I am a woman of simple humor on occasion.
Bonus Factor: Talking Animals
Aurora, the alternate Earth under attack by the alternate Crowley, is a much more magical place than ours, including the fact that many of the animals on the planet talk.
Bonus Factor: Alternate Universes
I'm fascinated by the multiverse theory and the idea that there are infinite versions of us on infinite versions of Earth going about our lives, reading crazy YA books, or—in the case of this book—trying to avoid being trampled by one of Crowley's magically animated animal hybrids. (I'd probably want to skip Aurora in my multiverse travels, even with the lure of the talking animals.)
Factor: Series Starter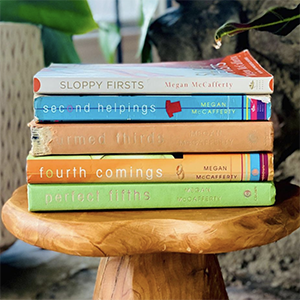 A Peculiar Peril is the first of a duology, so don't expect everything to be sorted at the end.
Relationship Status: In It
You're not for everyone, Book, but I'm grateful that we hit it off. I had a delightful, if confusing and at times a little gross, time on our date, and look forward to what the future might hold for us.
Literary Matchmaking
Burn
Patrick Ness's Burn also features a more magical version of Earth.
Catch-22
And it's not YA, but if you're interested in more (good, though-provoking) silliness in your reading queue, definitely check out Catch-22.
FTC Full Disclosure: I received a copy of this book from Farrar, Straus and Giroux, but got neither a private dance party with Tom Hiddleston nor money in exchange for this review. A Peculiar Peril will be available July 7.