Cover Story: Montell Jordan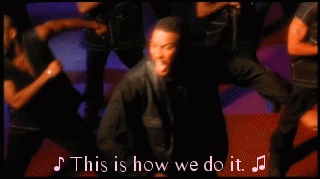 Maybe my love for this cover stems from my love of a good boarding school story, but C'MON, this is good stuff. It hints at the faceless ominousness of the killer hidden in plain sight among a sea of uniforms.
The Deal:
The night of the Bates homecoming dance, Kay Donovan, her best friend Brie, and their group of pretty, popular, extremely rich friends stumble across the body of Jessica Lane in a lake on campus. At first, it seems like the girls have no connection to Jessica or the murder, but when Kay receives an email with posthumous instructions from Jessica on destroying each girl in her friend group, she is forced to play along or risk having her own secrets exposed. Since Jessica is probably not blackmailing Kay from the grave, Kay has to figure out who killed Jessica, and who is blackmailing her, before the detectives close in and Jessica's revenge website serves up the main dish: Kay. The only problem? Suddenly, everyone seems to have a motive.
BFF Charm: Nay
Kay is a scholarship student at Bates, and she clearly has some hang-ups about being the only non-billionaire among her group of friends. She "borrows" their designer clothes and never gives them back. She plays power games to ensure that she's at the top of the popularity food chain. And we know she has a pretty dark secret, but we don't know what. She's certainly an interesting character, don't get me wrong, but not someone I'd want to get to close to.
Swoonworthy Scale: 3
It becomes clear pretty quickly that Kay and her best friend Brie have some unresolved sexual tension between them, and when Kay's ex-boyfriend becomes a suspect, we're given flashbacks of how they got together. Add to this the fact that there's a new girl in Kay's life, and you've got a handful of swoony possibilities. Unfortunately, I couldn't make myself care about the swoon, not only because people are dropping like flies all over campus, but because you know enough about all of these people to know that ANY of them getting together would be a recipe for disaster. The murder investigation has them all looking out for number one – and looking over their shoulder skeptically at everyone else.
Talky Talk: Pretty Little Lies
A group of pretty, popular girls being terrorized by an anonymous cyber bully is about as Pretty Little Liars as you can get, and IDK if y'all know this about me, but I'm into Pretty Little Liars. And like PLL, People Like Us gives us a group of people who have secrets they'd prefer weren't exposed. This story is a true character study, and I loved Mele's ability to create complex characters, none of whom can be categorized as simply good or bad. Kay is an extremely unreliable narrator, and the other characters are equally mysterious, which makes the reader constantly question everything they do or say, looking for motive or meaning in the subtlest actions or words. Mele knows this, I think, and writes accordingly.
Bonus Factor: Boarding School
Give me a story, any story, that takes place at boarding school and I'm here for it. Doubly so if murder stuff is happening at said boarding school.
Bonus Factor: Murder Mystery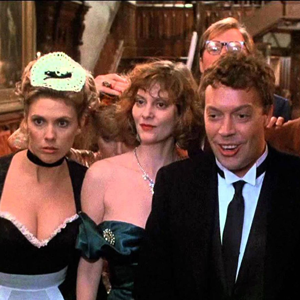 Talk about a good old fashioned whodunit. No red herrings here, just a great build up with a slew of possible suspects, all of which had their own motive. Heck, there were even times when I wondered if Kay wasn't actually the killer.
Bonus Factor: LGBTQA+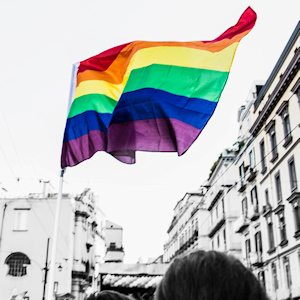 In People Like Us, Mele creates this magical world in which just about everyone is a little gay. This wasn't a coming out story, or a story about teens who are bullied for being LGTBQ+, it was just a world in which bisexuality was totally normalized, and that was refreshing.
Relationship Status: Girl Crush
Book, you're the girl I'm super intrigued by. You're so cool and mysterious and into the same stuff I'm into, and I want to follow you around campus but, like, not in a creepy way, until you notice me too. That's fine and totally normal, right?
Literary Matchmaking
Little & Lion
If you are craving more bisexual representation (with EVEN MORE boarding school themes!), check out Little & Lion by Brandy Colbert.
FTC Full Disclosure: I did not receive money or Girl Scout cookies of any kind (not even the gross cranberry ones) for writing this review. People Like Us is available now.