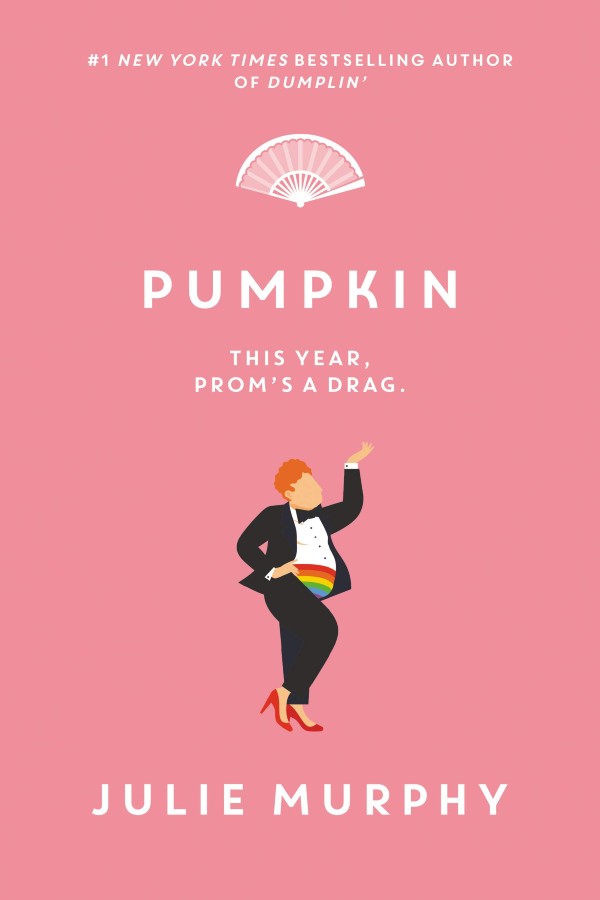 About the Book
Title:
Pumpkin (Dumplin' #3)
Cover Story: Can I Get An Amen Up In Here?
BFF Charm: Yay!
Talky Talk: Southern Comfort
Bonus Factors: Clover City, LGBTQ+, Body Image, Kickass Gram
Relationship Status: Shantay, You Stay
Cover Story: Can I Get An Amen Up In Here?
All of the books in the Dumplin' series have adorable covers, but this artwork is by far my favorite. From the ginger hair to the rainbow cummerbund to the red heels to that fabulous pose, the illustration of Waylon channels him perfectly, and that pink background!!! We also get the bonus of Waylon in drag on the back, because this jacket has to be as extra as our protagonist.
The Deal
Waylon Brewer isn't the only openly gay guy in the small town of Clover City, Texas, nor is he the only fat one. But he might just be the only gay and fat guy, and even with supportive parents and a hell of a sister, he often feels isolated and lonely. It doesn't help that his closest connection with a queer community is through a TV drag competition, or that his make-out partner, Lucas, wants to keep their fling a secret. But when Waylon finds out that Clementine, his twin, is heading to college in Georgia and breaking their pact to move to Austin together, it's the final straw, and he breaks down in the most spectacular way: he films a video submission for his favorite show, Fiercest of Them All, and gives birth to Pumpkin Patch, his drag persona.
But rather than winning him a spot in the competition, the video ends up going viral at school and blowing up Waylon's low-key profile to the point where he gets nominated for Prom Queen. Because asshole teens are soooo funny. Waylon's not the only target–Clementine's girlfriend, Hannah, is up for Prom King, and rather than silently bow out, she wants to win this thing, and she wants Waylon by her side. As the two pursue the crown, Waylon must grapple with his fears, his identity, and his alarming new crush on football hottie Tucker Watson. And as if that wasn't enough, he's gotta learn how to walk in heels.
BFF Charm: Yay!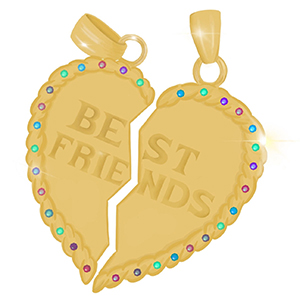 GAH, I want to hug Waylon SO HARD but I'd settle for letting him borrow my lipstick. He's funny and vivacious and yeah, a bit melodramatic, but he's also a prickly pear at times, which makes sense given all of the feelings roiling through his system. Being, as he would say, "fat and femme," means that people quickly label him and don't look any further, and because of that, he's not even sure there *is* more to him, more to know and more to love. It was heartbreaking to read passages like this:
There are times when I feel like I can't be me. I can't simply exist. I have to offer something in exchange. Something that absolves me of being fat and gay and even worse–both of those things at once.
Thankfully, Waylon isn't alone–bonus charms go to Clementine, who gives the best pep talks, and to Hannah, who is SUCH a badass. But ultimately, this is Waylon's journey, and watching him put himself out there, in spite of his fears, was truly an inspiring thing to behold. (Not to dismiss his Pumpkin Patch routine, which also sounds pretty dazzling to witness!)
Swoonworthy Scale: 5
As we've noted in previous reviews of the Dumplin' series, there's a flicker of fairy tale underlying these underdog stories, and Waylon's romance with Tucker Watson is a very sweet expression of that theme. You will definitely find yourself wanting to smack Waylon on the arm and ask him why he's so BLIND because it's OBVIOUS that Tucker likes him, even though he's a high school golden boy and Waylon is… not. While I was actually more invested in Waylon's other relationships with friends and family, I can't deny that his connection with Tucker is the stuff that teen dreams are made of.
Talky Talk: Southern Comfort
Julie Murphy may take you into painful emotional territory, but rest assured, she's always got a supply of sass to help you through the rockiest valleys. Whether you're looking for a frank exploration of self-image or a charming small town romp, you'll get both, and that's the magic of Murphy–the light and dark don't cancel each other out. Instead, both are deepened, and the result is a story that delivers Truvy Jones' favorite emotion: laughter through tears. Plus, it wouldn't be a Julie Murphy book without some choice aphorisms, and one of them is a callback to glitter!
Glitter is dangerous. You don't wield glitter. Glitter wields you.
Bonus Factor: Clover City
Not gonna lie, I would never want to live in Clover City, but I do love to visit! It was a blast hanging out again at Harpy's and The Hideaway, and reuniting with so many familiar faces (Willowdean! Bo! Millie! Callie!) was a real treat. The highlight of the trip? Will and Ellen drunkenly singing "Two Doors Down."
Bonus Factor: LGBTQ+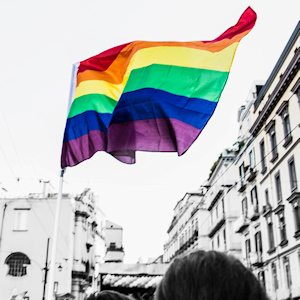 There's a rainbow (hey-o) of queer voices in this book, which adds a rich complexity of perspectives and a compelling backdrop for Waylon, who worries that he might not be "the right kind of gay." I appreciated Julie Murphy delving beyond the anxieties of coming out and focusing more on the challenge of embracing a unique self under the LGBTQ+ umbrella.
Bonus Factor: Body Neutrality
Murphy has expertly tackled body image in previous novels, but Pumpkin stands out due to the way Waylon's feelings about his weight impact his queer identity. As he puts it:
I know it's plenty difficult for other people too, but when you're straight and big, everyone is fine with you as long as you can be the person who lifts heavy stuff or fixes things or protects people. But when you're gay, if you want to be the object of anyone's desire, you better have washboard abs and a phone full of thirst traps.
There's a lot to unpack here, and Murphy does it well thanks to her balance of tenderness and piercing insight.
Bonus Factor: Kickass Gram
Waylon's grandmother, Grammy, is the shit. She lives with her two besties, Bernadette and Cleo; she sews up a storm and adores Waylon just the way he is; and, as he says: "If it's true what they say and that in our old age, we revert to our youth, Grammy's in her party-girl college years." So yeah, Grammy equals LIFE GOALS.
Relationship Status: Shantay, You Stay
Pumpkin, it's no contest–you're a winner in my book! I applaud your dynamic spirit, your raw openness, and your big ole heart, and I'm so thankful to see you in the spotlight, because there are a lot of folks out there who need to experience your fabulousness.
FTC Full Disclosure: I received my free review e-copy from Harper Collins. I received neither money nor cocktails in exchange for this review.