About the Book
Title:
Stalking Jack the Ripper (Stalking Jack the Ripper #1) 
Cover Story: Fancy Dress: Goth Madonna Edition
BFF Charm: Meh
Talky Talk: Show, Don't Tell
Bonus Factor: Serial Killers
Relationship Status: Two for Tea
Cover Story: Fancy Dress: Goth Madonna Edition
At first glance, this cover is pretty, but kind of generic: I've seen similar covers on everything from romance novels to mysteries and thrillers. On second glance, you start wondering why a Victorian girl with a medical science background is fondling a jeweled dagger and wearing fingerless black lace gloves, a la Madonna in her Lucky Star era. I am still trying to figure it out.
The Deal:
Audrey Rose is a young Victorian lady who likes fancy dresses as well as slicing into corpses. Under her uncle's tutelage, she's learning the art of forensic science. When a killer starts targeting prostitutes, divesting them of their organs and leaving behind a horrific mess, Audrey Rose can't help but want to solve the case alongside her uncle and his cocky assistant Thomas.
Of course, neither the streets of London, nor the morgue, are any place for a respectable young lady…
BFF Charm: Meh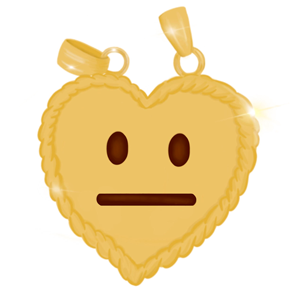 I really wanted to like Audrey, but she made it hard. When she wasn't judging other girls for their interest in fashion and society, she was reflecting upon how she was made of sterner stuff. I'm all for feminism, of course, but the constant reiteration of her superiority was a bit much. We get it, girl—you like cutting up dead people and men don't approve. We all have our quirks.
Swoonworthy Scale: 4
It's pretty obvious from the beginning that Audrey Rose and Thomas are going to fall in love and have a million babies (eventually), so waiting for Audrey to admit to herself that she also was attracted to him was somewhat torturous. We're rewarded with a few steamy kisses (brutal murders really get the blood pumping, GET IT?!).
Talky Talk: Show, Don't Tell
Although I enjoyed this book in general—Jack the Ripper is so intriguing, even to this day, and the forensic science parts were fascinating—it suffers from a major dearth of showing and an abundance of telling. The prose is pretty heavy-handed, and the dialogue suffers a bit as well. I think this is the main reason why I didn't particularly like Audrey Rose and I found the romance unbelievable; Audrey's so in-her-own-head that the reader doesn't get to decide anything for themselves.
Don't get me wrong—this is a fun book, and perfectly seasonal. I think Kerri Maniscalco shows a lot of promise as a writer; the medical science is clearly where her heart lies (oh, I can make these puns all day), and it shows.
Bonus Factor: Serial Killers
The mysterious Jack the Ripper is the true star of this show, and the fact that Maniscalco has even included photographs of his letters is a creep-tastic bonus. (What is it about serial killers that captures our interest and imagination? I mean, just look at Sweeney Todd!)
Relationship Status: Two for Tea
Book, our date was fun, and often fairly intriguing—but I'm not so sure I'll be going out on any of the future dates you offered.
FTC Full Disclosure: I received a free review copy from JIMMY Patterson Presents. I received neither money nor a pet unicorn for writing this review, despite how hard I wished for one. Stalking Jack the Ripper is available now.