Cover Story: Surf Off Into the Sunset
BFF Charm: Let Me Love You
Talky Talk: Off to Never Never Land
Bonus Factor: Surfing
Relationship Status: Summer Romance
Cover Story: Surf Off Into the Sunset
There's something compelling about this cover, which shows the silhouettes of a young man and woman sitting on a surfboard, in the ocean, at sunset. The soft colors and lens flare take it into YA contemporary romance territory, which belies the true sadness and frustration of the actual story. The title, at least, gives you a hint that this is a Peter Pan retelling.
The Deal
Wendy Darling's 16-year-old twin brothers John and Michael disappeared nine months ago, and she still can't shake the feeling that they didn't die in a tragic surfing accident. Their bodies were never found, the police barely investigated, and everywhere she turns, she's reminded of how much she misses them.
When Wendy meets surfers Pete and Belle after her high school graduation, she realizes that they might have known where John and Michael really went. Using the time-honored practice of telling her parents she's spending the summer with a friend, then getting that friend to cover for her, Wendy spends the summer searching for her brothers, learning to surf and finding a home with the "lost boys" of the Southern California surfing community.
BFF Charm: Let Me Love You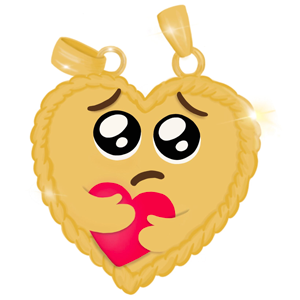 Poor Wendy. She's every bit as lost as the boys Pete has collected around him, and that's before she learns that John and Michael might have been addicted to the drug "fairy dust." It's a lot for anyone to have to deal with, let alone an 18-year-old girl. I just wanted to hug her and tell her that things will be better for her at Stanford.
Swoonworthy Scale: 6
Oh, to be 18 again and have not one, but two hot surfers fighting over you. I never really felt the chemistry between Pete and Wendy, but I did feel it with her and bad-boy-drug-dealer-with-a-heart-of-gold, Jas. (Doh! Make good choices, Wendy!) In the end, though, it's not so much the boys as the way Sheinmel's prose makes you fall in love with the sun and the sand more than anything else.
Talky Talk: Off to Never Never Land
Sheinmel has done a really nice job of capturing the voice of a Type-A young woman struggling with grief and placing it in a fantasy-like surf setting. Sometimes the dialogue is a little too clean—especially when you consider Wendy is hanging around unsupervised homeless teenagers, mostly boys—but you end up feeling like Wendy, at least, is a real person.
Bonus Factor: Surfing
Like Wendy, I have lived my entire life in California without ever learning to surf—it should be criminal (except that the water is freezing up north!). The descriptions of being out among the waves, so light you can fly, are a lovely parallel to the idea of flying to Neverland. As a California native, I have a very fixed vision in my head of what the different beaches look like, so I'm not sure if the vivid imagery in my head is due to Sheinmel's writing or the amount of time I've spent on the various coastal regions of California. Either way, it's a book that makes me long for hot weather—and slightly warmer water—so that I can finally get my Full-Fledged Californian card.
Relationship Status: Summer Romance
Book, you and I had a magical summer together—although we might be going our separate ways for college, I will always look back fondly on our time together in the sun.
FTC Full Disclosure: This review was originally posted on Kirkus Reviews in exchange for monetary compensation, which did not affect or influence my opinions. Second Star is available now.