BFF Charm: Yay!
Talky Talk: Prosetastic
Bonus Factor: The Grim Reaper, Anne Frank
Relationship Status: Til' Death Do Us Part
(Guys, you are going to have to forgive me on this, but I'm pretty sure I won't even be able to THINK about the book without crying, which means a suspicious lack of exuberant exclamation marks.)
The Deal:
Death really hates his job, you guys. It's no fun, collecting all those souls and winging them off to the great beyond. And in Germany in 1939, he's starting to get stretched pretty thin.
But Liesel Meminger isn't having it all that easy, either. Her baby brother dies, her Communist mother drops Liesel off to live with the Hubermanns in order to keep her from being taken to the death camps, her best friend wants to kiss her all the time, she's hiding a Jew in the basement, and, even though she can't really read, she seems to have an addiction to stealing books.
But Liesel is tough, and smart, and she's surrounded by some amazing people, even during the height of Hitler's reign over Germany, so maybe that's why Death finds Liesel's life so inspiring. And maybe that's why Death, and I, grieve more than we should any time he has to claim the soul of someone Liesel loves.
BFF Charm: Yay!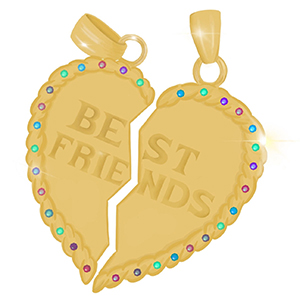 Oh man, you guys, I love Liesel so, so much. At the beginning of the book, she's illiterate and short-tempered, more likely to punch someone in the face than help them out, and although she retains her awesome tomboyish ferocity, she also blossoms into a kind, caring, thoughtful teenager and adult. Not only would I love to be her BFF, but I would consider myself proud to know her.
And, can I add an additional category for Dad of the Decade? (Well, this is my book report, so I'm going to.) 'Cause you, Hans Hubermann, deserve the award:
The Keith Mars Award of Awesome Dadhood
Hans' patient and gentle upbringing of Liesel is the sort of stuff that little kids (and grown adults) dream of. This book – beyond even the coming-of-age story, the thoughts of children in a nation at war, even the haunting and evocative narrative by Death – is a tender and heart-rending portrayal of the love a girl has for her father, and how both parent and child can make the other more than they would be alone. If I want to be best friends with Liesel, I want even more to be adopted by Hans Hubermann.
Except for the part where I'd have to live in Germany during WW2. But, you know, other than that part, plz adopt me, Hans!
Swoonworthy Scale: 4
Here's the deal: Rudy Steiner is Liesel's best friend, and he's completely in love with her. In fact, he pretty much won't shut up about it, and is constantly asking for a kiss. Liesel, on the other hand, isn't that interested in being anything more than BFF. Liesel! I don't think you're seeing the potential here! Rudy steals food for your family to eat! And totally thinks you're the best soccer (or "football" as those crazy Europeans call it) player around! And, FFS, he dressed up like Jesse Owens and ran around the village! How can you top that??
In the end, though, it's Liesel and Rudy's friendship which is far greater than any romantic relationship could be. Rudy is that best friend who lived down the street from you – the one who, growing up, would tell you that you threw like a girl and then make you play catch on the front lawn, the one who would put bugs on your shoulder to try and make you scream and then pretend that he didn't really want to play with your Barbies, even as he was telling Skipper that the jacket she was wearing was all wrong with that shirt. I loved my own Rudy growing up, and reading The Book Thief brought back sweet memories for me.
Talky Talk: Prosetastic
Markus Zusak is a poet, guys. I love the way he weaves the language of this book, through poetry by Death, Liesel and Rudy's frank and vulgur gutter German, Max's shy wisdom, Hans' gravitas and Mama Hubermann's irate cursing. Everyone in the book is so richly drawn, just by the language they use, and the overarching narrative gathers them all together in a finely-threaded lace.
Also, I love how the book is laid out; Death foreshadowing the events of the book in his early narrative, and rich allegories of color and nature, which paint an absorbing and heartbreaking picture. Because a large part of this book is the power of words, it's especially important that Zusak chooses his so well.
Bonus Factor: The Grim Reaper
It's a book narrated by Death! What's more awesome about that?! Answer: nothing
Second answer: not dying in WW2.
Bonus Factor: Anne Frank
Anne Frank has been making hiding Jews from the Nazis cool since the 1940s. In The Book Thief, the Hubermanns and Liesel hide Max, the Jewish son of Hans's fellow WWI soldier, in their basement. In Max, Liesel has a confidante, a tutor and a face for the fight against the Fuhrer. And Max, like Anne Frank, spends his solitary, secluded time writing – only unlike Anne, he totally paints over the pages of Mein Kampf and writes his story over them. Ha! Take that, Adolf!
Relationship Status: Til' Death Do Us Part
(Sorry, I couldn't help it.)
Here are places not to read The Book Thief: planes.* trains.* automobiles. public park benches.* on the sofa at the house of a boy or girl you've just started dating and still want to impress.* at work. at school. in a restaurant. Or any other place where you may draw attention to your loud, heaving sobs. Cause, you guys, this book is CRAZY SAD. I read it on a transatlantic flight, and I thought the flight attendants were going to have to arrest me for air rage, cause I was bawling and moaning, "It's just so wroooong! I hate you, Hitler! This is YOUR fault, do you hear me? Do you, Hitler?"
You aren't going to escape this book unscathed. It will wreck you; this is fair warning. But it's some of the most beautiful, amazing, rewarding wreckage you'll ever experience. This is the kind of book that makes me grateful to be alive. It's that good.
Really. I'm not overstating things here. IT IS THAT GOOD. If you haven't read it yet, you're doing yourself a disservice. Go out immediately, purchase it, go home and lock yourself in your house, make sure you're stocked up on both ice cream and Visine, and be prepared to die a thousand amazing deaths. You can thank me later.
*I speak from experience.