About the Book
Title:
The Last Boy and Girl in the World
Cover Story: Montell Jordan
BFF Charm: Yay!
Talky Talk: Straight Up
Bonus Factors: Til The World Ends, Female Friendship
Relationship Status: Flooded With Feels
Cover Story: Montell Jordan
As I feast my eyes on this gorgeous artwork (the water even shimmers on the hardback jacket!), I can't help but think about the PDA cover of Not That Kind of Girl. We've come a long way, baby.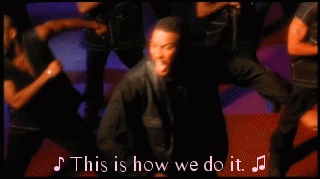 The Deal:
Keeley Hewitt has lived in Aberdeen for her entire life. And, for almost that same amount of time, she's been in love with Jesse Ford. He's crazy and charming and hot and totally unattainable. But when the rain comes and the flooding begins, everything changes.
Suddenly, Jesse starts paying attention to her, just as her father, who's been unemployed and distant since a work injury, springs back to life when faced with the very real possibility that Aberdeen will be washed away. As he rallies the community to fight against the state's plans to build a dam and finish what the flood started, Keeley and Jesse become, as she puts it, "cruise directors on this sinking ship." Carpe diem is the name of the game, but it's also a distraction from the devastating truth: Keeley's whole world is coming to an end.
BFF Charm: Yay!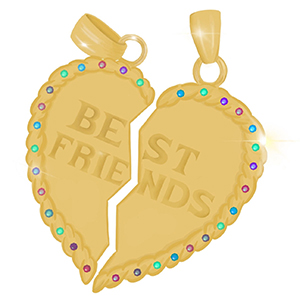 Keeley is a total goofball with huge heart and a complete inability to handle anything remotely serious, including her own emotions. Like all Siobhan Vivian heroines, she has flaws that sting with authenticity and yet make her all the more endearing. I loved her indomitable spirit, her steadfast loyalty to her bestie, Morgan, and her compulsion to spread cheer, even in the darkest of circumstances. Sure, she also occasionally filled me with an urgent desire to reach into the page and shake some sense into her, but that's what happens when you see someone you care about making bad choices. Keeley's a keeper, and if I had a double unicorn sticker, I would give it to her along with a big hug and a display of feelings that might make her uncomfortable. DEAL WITH IT, girl.
Swoonworthy Scale: 6
With a name like Jesse Ford, you know right away that this boy is worth pining over. He's a soccer player (hello, calf muscles) and the class clown, and like a dazzling sun, he pulls Keeley into his orbit and instantly sets her life ablaze. Did I mention that he's also a doting older brother to his adorable sister? SA-WOON. Thanks to his talent for bringing the epic, he and Keeley's romance is studded with cinematic moments, and yet with all of that said, you might find yourself wondering what Levi Hamrick, the over-achieving and uptight son of the sheriff, is thinking about in that shaved head of his…
Talky Talk: Straight Up
A new Siobhan Vivian book is always cause for busting out a bottle of champers (although obvs we never really need an excuse), because her writing is so honest, so smart, and so utterly captivating, it's in a class of its own. What could easily be a gimmick of a premise becomes, in the skilled hands of Vivian, a vehicle for exploring the complex themes of adolescent change and delving deeply into that realization all of us have at some point in our teens–that friendships and beliefs and even the entire world as we know it can come crashing down, and yet our lives do not. Keeley wrestles with some heavy shizz in this story, but it's contextualized by the crackle and hum of her seventeen-year-old existence thanks to Vivian's knack for dialogue and John Hughes-ian gift for crafting relatable characters and poignant situations.
Bonus Factor: Til The World Ends
While the inevitable loss of your hometown is a terrible thing, it does offer an apocalyptic atmosphere that encourages rule breaking, risk taking and off the chain partying. You know, the stuff young adult dreams are made of.
Bonus Factor: Female Friendship
Vivian's nuanced portrait of the relationship between Keeley and Morgan is one of the most accurate and compelling depictions I've ever read of that unique bond that can only exist between two teenage girls.
Relationship Status: Flooded With Feels
From gut-wrenching sadness to electric exhilaration, this book took me on a breathtaking tour through all of my emotions, and while I didn't get a lousy t-shirt, I did walk away with Keeley's story, which will stick with me for weeks and months to come. (And which I will certainly revisit the next time a rainy day rolls around.)
FTC Full Disclosure: I received a free review copy from Simon & Schuster. I received neither money nor cocktails for writing this review (dammit!). The Last Boy and Girl in the World will be released on April 26th.