About the Book
Title:
These Violent Delights (These Violent Delights #1)
Cover Story: Museum Art
BFF Charm: 100% That B, Meh
Talky Talk: "A" For Effort
Bonus Factor: Shanghai
Factors: The Contagion, Series Starter
Relationship Status: Let's Just Be Friends
Cover Story: Museum Art
I'm pretty sure you can put this cover next to a few other YA books from recent years and it would get lost in a similar crowd, but I am a sucker for pretty fonts and designs that look like beautiful pieces of art. Look at that gold dragon!
The Deal:
In 1920s Shanghai, two opposing gangs have long ruled the streets. Juliette is the heir apparent to the Scarlet Gang, Shanghai-born but sent to America for schooling, and has only recently come back to take her place at her father's side. Roma's status as the heir to the White Flowers, the Russian-led gang his father rules, is shaky, and has been for the last four years. (What happened four years ago, you ask? Juliette and Roma's forbidden romance, which ended with countless Scarlet dead in an explosion Roma caused.)
Once, their word in their territories was law, though now the gangs are seeing their power being slowly chipped away by French and British foreigners and the Communist party. But something even more sinister is rising up from the banks of the Huangpu River: a monster, spreading a madness-inducing contagion that leads to gruesome death. It attacks Scarlets and White Flowers alike, and if Juliette and Roma don't find some way to cure it, well…what good is being a leader with no people left to lead?
BFF Charm: 100% That B, Meh
Juliette is ruthless and mercurial and "intensely controlling", and a more fun character for it. She's seething with anger over everything in her life, from the way her parents dismiss her opinions to her cousin blatantly trying to undermine her authority, and not to mention the way Shanghai is being eaten alive and destroyed by outsiders. She's a little too scary for me to ever consider her a friend (especially because doing so would mean I have to be in a gang, and I'm not really 'bout that life).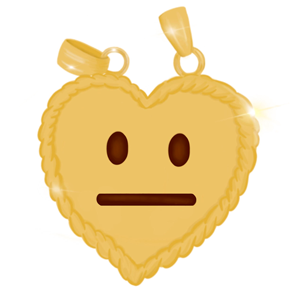 Roma is the misunderstood, gentle boy who has been raised by a killer and has to pretend to be harder than he is. Compared to Juliette, who goes ALL in on everything from her dazzling dresses to her temper tantrums, Roma's parts fell flat. Enough brooding, more doing! His best friends were the far more interesting and dynamic pair, and whenever the three met up they made Roma instantly more fun by association.
But someone I would willingly give my BFF charm to is Kathleen, Juliette's loyal and extremely capable cousin, who has a complex backstory I won't spoil.
Swoonworthy Scale: 4
Juliette has vowed she will never trust Roma after his betrayal, so I was hoping for some ferocious smackdowns, and she mostly delivered. Roma was rarely straightforward with his feelings, and they spent too long willfully miscommunicating about their past for me. They had one good electrically charged moment, but I had to wait until the last third of the book to get it. I was actually more interested in the unspoken sexual tension between Roma's BFFs, Benedikt and Marshall, and where their story will go in the next installment.
Talky Talk: "A" For Effort
I had a rough time with this book because I wanted to LOVE it. It sounded right up my alley! But it took me over a month to get through it, and I had to force myself to pick it up each time. I applaud Ms. Gong for getting published while she's still in college at such a young age (seriously, kudos and I am super jealous!), and I think that as time goes on her writing will get sharper, because there were beautiful moments within the pages. But, for me, this book suffered from too little plot and too much filler.
Gong's descriptions of 1920s Shanghai were the most interesting parts for me, rich with socio-economic and political commentary and lush details on the architecture and tone of the city. There was less focus on the gang rivalry, at least on a deeper level, and the main thrust of the plot was about the madness and searching for the cause of the madness. It was a very straightforward mystery and mainly seemed to serve as an excuse to throw Roma and Juliette together—which, cool, I love romance, but with the chemistry between the two just wasn't there.
Bonus Factor: Shanghai
I've never been to China, and I know, obviously, Shanghai is not going to look anything like it did in the 1920s. Even as Juliette wanders around she often comments on how different her city is becoming is compared to when even she was a child. But if I could…
Factor: The Contagion
My thoughts while reading this books: "Well, at least I can be thankful that Covid-19 doesn't cause us to randomly scratch our throats out until we bleed to death!" Perhaps not the best book to read during a real-life pandemic, but you can't say that Gong didn't hit the nail on the head with the social commentary. Consider this quote from when Benedikt and Marshall are discussing how they would've expected the amount of people attending places like the Scarlet Gangs' burlesque clubs to decrease:
"Think about it. Those who wish to protect themselves will stay in, bar their doors, seal their windows. Those do not care, those who are violent, those who delight in that which is terrible"—Marshall shrugged, waving his hands about as he chose the right words—"they thrive. They come outside. The city has not grown more violent. It is a matter of its people changing."
(There's also another moment where Roma describes his father—who doesn't seem at all concerned about the virus—as having too much false confidence in himself that gave me strong Trumpian vibes, but I assume this book was done being written long before this March. Maybe Chloe Gong is a pre-cog!)
Factor: Series Starter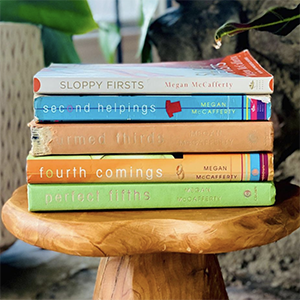 I hadn't realized when I started this book that it was going to be a duology, and after finally getting to the end…I'm not sure if I will be going back for more of this particular story. It did leave off on a cliffhanger that very much left the story unfinished, but I may just need to catch the CliffsNotes version later to satisfy my curiosity.
Relationship Status: Let's Just Be Friends
I thought this could be something more, Book, and on paper you were everything I wanted you to be. But while our time together was pleasant enough, I don't think the spark is there. I hope you find what you're looking for!
FTC Full Disclosure: I received my free review copy from Simon and Schuster. I received neither money nor peanut butter cups in exchange for this review. These Violent Delights is available now.