About the Book
Title:
The Blood Keeper (The Blood Journals #2)
Cover Story: I Am Not Gripped
Drinking Buddy: Sorry
Testosterone Level: 3
Talky Talk: Ageless, Unholy Evil
Bonus Factors: Commune, Kansas, The Homunculus
Bromance Status: Takes All Kinds, I Guess
Cover Story: I Am Not Gripped
I used to be a YA librarian. During those years I learned two things. One: the human brain turns off between the ages of 11 and 14. And two: everyone judges a book by its cover. If you want a teenager to be interested in a book, it's got to grab them by the eyeballs and not let go until their optic nerves are screaming in agony. And this cover is a red star. Sure, upon closer examination we notice the runes, the herbs, and the other Potter-esque ingredients, but I don't know that anyone is going to give this a closer look. Even the bad-ass title has tinges of bodily humors rather than bodily harm.
The Deal:
Mab Prowd serves as 'The Deacon' to a loose conglomeration of witches and other spiritual people. It's a position she inherited from Arthur, her mentor, and with great power comes great responsibility. And when your two-hundred-year-old half-immortal semi-deity master tells you to kill something, you should probably kill it. And not, you know, cast some spell that gives it the form of a hulking man-creature that has the power to take over the bodies of others. I'm just saying.
Meanwhile, Will Sanger is dealing with the loss of his brother, who died in a car accident. Both his father and other brother are pressuring him into joining the Marines, since it's family tradition. And, you know, it's a nice, low-risk career, so they won't have to ever worry about repeating a tragedy. As he's out walking his dogs one day, he's mildly surprised to run into a huge monster made of mud and flowers. After a tense battle to the death, Will chats with Mab and finds himself intrigued. He then grabs some donuts.
Oh, and what was that mud thing that attacked him and left bruises that refuse to heal? Eh, probably his imagination.
Drinking Buddy: Sorry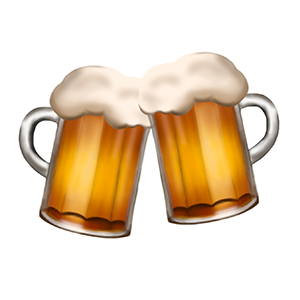 This book has everything: Marines, Lovecraftian monsters, a cute hippie chick, and a family curse. Unfortunately, this book moves so slowly that it is overtaken by fast-moving glaciers. We're tempted with flashbacks about an unbegotten evil so unearthly that it must be contained at any cost. So let's head out over to the farmers' market and talk about soccer practice.
Granted, Mab and Will have a nice smolder going on. Will isn't exactly a man of the world and is overcome by Mab, who does not fit into any category he's ever known. And Mab, who has dedicated her life to the study of white magic, is smitten with the handsome young man in her life. Oh, and she may have accidentally allowed him to be possessed by the spirit of a dead master-wizard bent on pure evil. Come by this weekend if you're not grounded, I'll perform an exorcism. Bring some food, we'll make a day of it!
Testosterone Level: 3
Now I have to admit, this book went into overdrive in the final quarter. Spells, sacrifices, toplessness, Ben's brother in a cage…I really got into it. Unfortunately, the previous two hundred pages were something I kind of had to force myself to read. I appreciate the foreplay, but let's move on to the main event, shall we?
Talky Talk: Ageless, Unholy Evil
So he's really truly dead. Shot right though the hockey mask. Couldn't recover from that. No need to look behind you. Unless the box office receipts were good, then we'll resurrect him for the sequel.
Except The Blood Keeper does this in reverse order. The evil is back, but no one, not even Mab, really knows what it is. It's only after we've read most of the book to we realize what it is we're dealing with. And then we wonder why Arthur's dying request sounds more like a gardening tip than a dire warning.
Still, once the bad guy gets on the scene, he really steals the show. I would not be adverse to a prequel.
Bonus Factor: Commune
Mab and her earthly buddies live out on a farm in the middle of nowhere, selling homemade soaps at the local market. They barbecue a lot. Kind of like the life we all thought we'd lead, once we graduate from this fascist university and really start living…what do you mean, outdoor toilet?
Bonus Factor: Kansas
Kansas! The Sunflower State! Missouri's backside. It's nice to pick up a book that doesn't take place in New York, Chicago, or LA.
Bonus Factor: The Homunculus
The hideous artificial man, created by both science and witchcraft. Mab makes one of these to help understand Arthur's final, dire warning. Fortunately, this sort of thing has never, ever gone wrong.
Bromance Status: Takes All Kinds, I Guess
This book had a lot of potential, and I'm in no position to rank on someone else's lifestyle choice. Still, I was looking for something that moved a bit faster. Earth's crustal plates, for instance. I enjoy your free spirit, but this book made me excited to get back to the suburbs. And I don't even live in the suburbs.
FTC Full Disclosure: I received my review copy from Random House. I received neither money nor beer for writing this review (dammit!). The Blood Keeper is available now.