Cover Story: Comic-tastic
BFF Charm: Maybe
Talky Talk: George of the Jungle
Arty Art: Néo-classique, With a Touch of BRAAAINNNSSS
Bonus Factors: Loyal Pet, Villains, Kickass Gram
Relationship Status: Let's Do This Again Sometime
Cover Story: Comic-tastic
As far as comic covers go, this one's pretty great. I love the zombies reflected in the sword blade, and I appreciate that there is nary a cartoon boob to be found.
The Deal:
Princess Zora has decided to impress her powerful father by testing out her diplomacy skills on a rival clan, the Perytons. But when she gets to Peryton territory, she finds the general populace to be rather undead. Luckily, she is soon rescued by Broxo, a young man who seems to be one of the sole remaining inhabitants of the mountain. As Broxo teaches her tricks to survival, Zora attempts to discover who he is, who the local witch Ulith is, and what role everyone has played in the mysterious disappearance of the Peryton clan.
BFF Charm: Maybe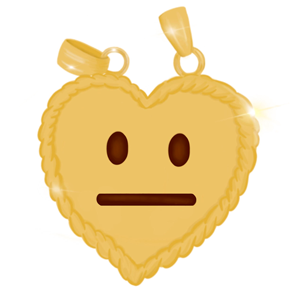 I feel bad about holding out on Zora and Broxo, but I'm just not sure about either of them. Zora's a good kid, but she has a lot of growing up to do. Being a princess has made her a little entitled and sheltered, and as a result she expects to walk into situations and get exactly what she wants with minimal effort. By the end of the book, I'm much closer to handing over my BFF charm, but not quite there yet. Call me up when you're older and have a bit more life experience, Zora.
And Broxo seems really great, but also a little unbalanced. And this may seem really shallow, but you KNOW he's got some personal hygiene issues. I have a pretty serious phobia of dirty fingernails, and I bet his are foul. Plus he seems like he has a lot of baggage. So I love the kid, but from a safe distance. After he gets introduced to a clean water supply and a nail brush, then maybe we can get to know each other a bit better.
Swoonworthy Scale: 2
Broxo and Zora are cute together, but on the whole, their relationship is quite tame. Broxo especially comes off pretty young for his age, and that translates to a low swoon score.
Talky Talk: George of the Jungle
Broxo has spent the past ten years mostly in isolation, so his language skills are not so developed. This means that he is not very communicative and doesn't have the best grammar. While I understand why this stylistic choice was important, I also found it to be reminiscent of George of the Jungle, which might not be the best thing you could emulate. But once I got into the book, the story was compelling enough that it didn't bother me too much.
Arty Art: Néo-classique, with a touch of BRAAAINNNSSS
Something about Giallongo's artwork reminds me of classic French comics, somewhere in between Asterix and Alix, but much more modern and dynamic. Overall, it's a very pleasing effect.
But I think what enjoyed most about the art in this book is the undead. They turned out pretty sweet. Plus, there's a relatively low cartoon boob rating, and y'all know how I feel about cartoon boobs. Ulith is a little out of control, but she at least looks vaguely proportional.
Bonus Factor: Loyal Pet
Broxo lives with Migo, some kind of wild animal companion. Migo is my favorite! He's like a very aggressive and scary Winnie the Pooh.
Bonus Factor: Villains
Ulith is a fascinating character because you're not quite sure if she IS a villain or not, all the way through the end. She's one part Ursula, one part Maleficent, and two parts Kristin Scott Thomas in Four Weddings and a Funeral. She's easily my favorite character in the book (next to Migo, of course)
Bonus Factor: Kickass Gram
Broxo's grandma makes an appearance, and she could literally kick your ass.
Relationship Status: Let's Do This Again Sometime
I don't go out with a lot of Zombie books, but you seemed intriguing. And while our date was a little weird and you were really into ligers and shit, I was kind of into it? I certainly wouldn't mind if we went out again sometime.
FTC Full Disclosure: I received my review copy from First Second Books. I received neither money nor cocktails for writing this review (dammit!). Broxo is available now.