About the Book
Title:
The Name of the Star (Shades of London #1)
Cover Story: Coulda Been A Contender
BFF Charm: Yep
Talky Talk: Straight Shooter
Bonus Factors: Boarding School, Murder Most Foul
Relationship Status: Immediate Roommate Bonding
Cover Story: Coulda Been A Contender
I have mixed feelings toward this cover. So let's start with the good. Love the ghosty old-timey man in a suit and the foggy buildings in the background. Plus, the color of the cover is a lovely grey that is even a little bit glittery. And the embellishments in the corners are a nice touch. BUT THEN, the bad. What could have been a kick ass cover gets marred by a GIRL IN A FANCY DRESS. First off, Rory has dark (almost black) hair, not red. And Rory is certainly not prancing around in lace white dresses (it's almost winter! In London!) If you're going to pander to the fancy dress fans out there, at least pick an accurate cover model/outfit!
The Deal:
When Rory's professor parents decide to spend their sabbatical in England, Rory jumps at the chance to spend her senior year at boarding school in London. Rory is excited to get out of her small town in Louisiana and have adventures in one of the world's greatest cities. Except the adventures Rory had in mind are not what she and her classmates end up getting. A copy-cat serial killer is terrorizing London, mimicking the murders of the infamous Jack the Ripper. And when one of the murder victims is found a little too close for comfort, Rory finds herself as the only eye witness to the possible killer. Except why is Rory the only one who seems to remember seeing him?
(Aaaand that's all I'm going to say about that, in effort to remain spoiler free. Though I think the mystery is pretty evident from the beginning on the story.)
BFF Charm: Yep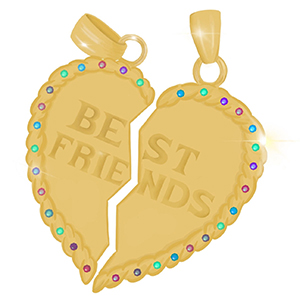 Rory is definitely a cool girl. When she finds out her parents are going on sabbatical, instead of whining about it, she immediately starts planning exactly what school she wants to attend in London. And even though she doesn't seem to fit in with the London boarding school crowd, that doesn't stop her from making friends. Even when classes are tough and the students get put on Ripper lockdown, Rory maintains a positive attitude. Rory would make a great friend and you'd be totally lucky to end up with her as your boarding school roommate.
Swoonworthy Scale: 4
This book has some very authentic swoon. Rory meets another student and there is an instant attraction between the two. But not a creepy YOU ARE MY ONE TRUE LOVE instant attraction. The normal kind of senior-in-high-school instant attraction. Where you find excuses to hang out. And maybe accidentally make out. But then not bring up the make outs, cause that might make it weird. And maybe there are covert hand-holdings. Good stuff! Normal stuff!
Talky Talk: Straight Shooter
Rory is our first person narrator and she has a good head on her shoulders. The narration seems to lean more toward being straight forward and matter of fact. It wasn't very flowery or dramatic. Only Rory could recount a story about her Uncle's eight freezers and turn them into a metaphor for the trauma she experiences:
His house was destroyed in Hurricane Katrina. He barely made it out alive. He escaped out of one of the windows in an inflatable raft and was picked up in a helicopter. He lost his dog in the flooding. So he moved close to the rest of us and bought a little house and filled it with freezers.

Of course, hurricanes come, the power goes out, and what he'll probably have are eight freezers filled with rapidly decaying old food, but that's not the point. I don't know what he saw when the waters rose around him, but whatever it was, it made him want to get eight freezers. Some things are so bad that once you've been through them, you don't have to explain your reasons to anyone.
Bonus Factor: Boarding School
Boarding school, in LONDON! You wear ties! It's like Harry Potter, without the magic! Okay, nothing at all like Harry Potter, but ALL boarding school makes me think about Harry Potter now.
Bonus Factor: Murder Most Foul
Jack the Ripper was serious business. So obviously his copy-cat would be engaging in some serious murder-most-foul.
Relationship Status: Immediate Roommate Bonding
I just moved in and my new book/roommate is totally cool. We immediately got along and have already had a fun time together. I am definitely looking forward to move adventures in the future.
FTC Full Disclosure: I received neither money nor cocktails for writing this review (dammit!). The Name of the Star is available now.