Cover Story: Bland
BFF Charm: Caution
Talky Talk: Mesmerizing
Bonus Factors: Being Rich, Mystery
Relationship Status: Smitten
Cover Story: Bland
In keeping with the etiquette of the Sinclair family, this cover is neither offensive nor particularly compelling. This cover is polite conversation at a cocktail party, it's a modest yet vaguely stylish designer dress, it's a mansion strung up solely with white-colored lights for the holidays. Sure, there's nothing embarrassing about it, but it's not nearly as powerful or as interesting as its contents.
The Deal:
This is the kind of book where the less you know, the better. I've kept that in mind while writing this review, so if I seem annoyingly vague, just know that it's for your own good.
It's been two years since Cadence Sinclair woke up on the beach of her family's island with no memory of the previous night. In constant pain from a traumatic head injury, Cady dreams of past summers with her cousins Johnny and Mirren and Gat, the boy she fell in love with. The four of them were known as the Liars, and the island was their kingdom. But after Cady's accident, the rest of the Liars stopped speaking to her, and the aristocratic Sinclairs, already tight-lipped, would rather not dwell on anything unpleasant. Now, determined to unearth her memories, Cadence is finally returning to Beachwood, where the truth about that fateful night lies buried in the family shadows.
BFF Charm: Caution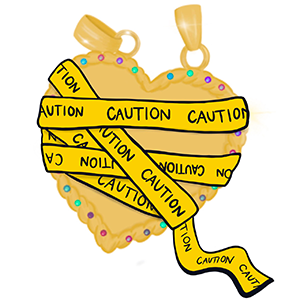 Cadence is a hot mess. I mean, just to put it all out there. It's understandable, seeing as how she lost about 12 hours of her life, all of her closest friends and her health. She's lonely and confused and absolutely miserable, plus she's kind of crazy. Or she thinks she's crazy, same difference. But thanks to her flashbacks to previous summers, I caught a glimpse of the spirited girl that she used to be, and my heart broke for her. I would've been besties with the Old Cady, so fiercely intelligent and electrically aware, in a heartbeat, so I never stopped rooting for her return, although the New Cady's black sense of humor is welcome to stick around. I'm just not sure if I have the upper body strength to shoulder the burden of her emotional baggage, because it's heavy, y'all. Really, really heavy.
Swoonworthy Scale: 5
Gat Patil really stands out against the Sinclairs, and it's not just the color of his skin. He's unbridled in his passion and liberal in his philosophy, and his outsider status as the nephew of Cady's aunt's boyfriend makes him intriguing. He and Cadence share an epic connection built upon years of friendship, but shizz gets complicated like it always does when romance saunters in. While I felt the tug of Gat's charisma, I also recognized his headstrong idealism, unchecked by age, and I couldn't help but roll my eyes a time or two at some of his more youthful moments. Together, he and Cady make quite the pair of star-crossed lovers, and their story is both exhilarating and exhausting.
Talky Talk: Mesmerizing
I know this reaction is completely contradictory to E. Lockhart's eloquent style but DAMN GIRL. From the very first page, I fell under the spell of her words, so carefully shaded with meaning and humming with emotion. Intimate yet artfully restrained, Cady's voice knifed through the pages and straight into my heart, where her thoughts percolated for days after I finished the book. There is a powerful turbulence to this novel that lurks beneath its well-manicured characters and their WASP-y dialogue, and it builds to a climax that will knock the wind right out of you. The story's intensity is sharpened by Lockhart's dynamic descriptions, which are almost brutal in their vividness. ("My heart spasmed among the peonies like a trout.") But if you're a fan of her earlier works, you'll be relieved to know that her charm is in full effect, particularly in the conversations between the Liars. Here's one of my favorites:
"What if I never get married? What if I don't want to get married?

"Plan your book party, then. Or your art opening."

"She's winning the Olympics and the Nobel Prize," says Gat. "She can plan parties for those."

"Okay, fine," I say. "Let's plan my Olympic handball party. If it'll make you happy."

So we do. Chocolate handballs wrapped in blue fondant. A gold dress for me. Champagne flutes with tiny gold balls inside. We discuss whether people wear weird goggles for handball like they do for racquetball and decide that for purposes of our party, they do. All the guests will wear gold handball goggles for the duration.

"Do you play on a handball team?" asks Gat. "I mean, will there be a whole crew of Amazonian handball goddesses there, celebrating victory with you? Or did you win it by your lonesome?"

"I have no idea."

"You really need to start educating yourself about this," says Gat. "Or you're never going to win the gold. We'll have to rethink the whole party if you only get silver."
Alternating between Cady's flashbacks and the present day, this novel is a dizzying read that you will want to devour, even as you stop to savor the searing potency of Lockhart's text.
Bonus Factor: Being Rich
Okay, so, I understand that wealth has done a lot of terrible things to the Sinclair family but… um… being rich still seems AWESOME to me. Hello, the family has their own island! Near Martha's Vineyard! And each branch has their own house, which they redecorate constantly, and there's fancy dinners and boats and expensive artwork and SIGN ME UP.
Bonus Factor: Mystery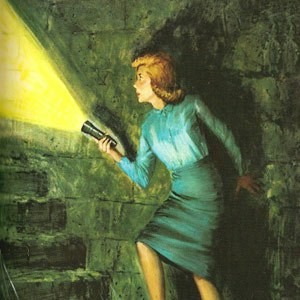 It's fascinating to comb through the murky depths of Cady's memory and try to piece everything together. All I can say is, the truth is a DOOZY.
Relationship Status: Smitten
This book's smart, sophisticated personality drew me in, and when I caught a whiff of its dark side, I knew I was a goner. Achingly beautiful, it enchanted me with its poignant descriptions and slayed me with the depth of its soul. Ours is a tumultuous affair, one that burns brightly and furiously without a hint of flickering out, and while I bask in its light, I also savor the scorch of its fire.
FTC Full Disclosure: I received my free review copy from Delacorte Press. This review was originally posted on Kirkus Reviews in exchange for monetary compensation, which did not affect or influence my opinions.