About the Book
Title:
Woven in Moonlight (Woven in Moonlight #1)
Cover Story: Montell Jordan
BFF Charm: Eventually
Talky Talk: A Solid Start
Bonus Factors: Tasty Business, Magic
Anti-Bonus Factor: Prejudice
Relationship Status: In Like
Cover Story: Montell Jordan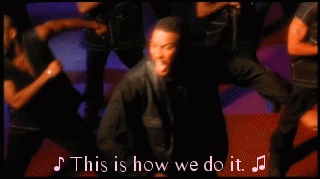 I would totally hang this cover up as art (bloody knives and all); it's so colorful and whimsical. I love the nods to the little animals Ximena makes, her wildly patterned skirt, and the tapestry hanging off the title. I also literally just noticed the little El Lobo in all black with just his face peeking through the bushes at her! So cute!
The Deal:
Ximena's life was blown apart as a child when the oppressed Llacsans rose up and overthrew the Illustrian queen. She wandered the streets for months until she was chosen to become the decoy Condesa for the last remaining royal, Catalina, and trained in the art of fighting, diplomacy, and subterfuge. Years later, when the new king forcibly requests the Condesa's hand in marriage, Ximena is ready to go in her place. Her goal: look for weaknesses and find the Estrella, the mystical jewel King Atoc controls that helped him defeat the Illustrians.
But the Estrella is nowhere to be found, King Atoc is a royal dick, and life in the palace is harder than Ximena could have imagined. When she stumbles upon El Lobo—a masked vigilante whose loyalties are unclear—things start to get a lot more complicated.
BFF Charm: Eventually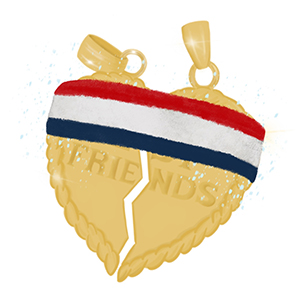 Ximena willingly admits she can be impulsive, and she's been raised to staunchly support one side of a political issue. Her actions at the beginning, when she almost casually sends thirteen messengers from King Atoc to their deaths because one was rude to her, left me seriously contemplating whether she would ever earn a BFF charm. She has a lot to learn about the world she's been sheltered from for so long, but luckily, she can be flexible, and she eventually realizes you can't shove an entire people in a box and expect them all to behave the exact same way. I can see a point in the future where I allow her to weave me a friendship bracelet.
Swoonworthy Scale: 4
I didn't get a lot of swoon from the romance, but it was…fine. It felt like a foregone conclusion, but that often happens in books, so I can't say that was the problem. The author tried to make El Lobo's identity a mystery, but it felt pretty obvious from the start.
Talky Talk: A Solid Start
Woven in Moonlight is Ibañez's first novel, and she's filled it with so many of the things I enjoy: strong, talented female characters; complicated world issues; magical moments, and even some cute and unique animals. The world she's built is vibrant and special: she drew inspiration from her Bolivian heritage to bring something new and fresh to the fantasy genre. I had a clear picture in my head of what La Cuidad's marketplace looked like, the surrounding farmlands and lush mountains, and the brightly repainted walls of the palace (anybody up for a trip?). I'm very interested to see if Ibañez returns to her world and focuses on other areas (like the magical jungles where a certain person is now headed) for her second novel, because I would've loved to have traveled around more with the characters.
In comparison to the sense of place, the plot felt a little less…punchy. There was nothing glaringly wrong, but I didn't find myself as connected to the characters as I wanted. Some parts were a tad repetitive (my personal pet peeve). I personally would have liked more complex/longer interactions between the characters to really find the depth within their personalities versus Ximena going on so many night searches for the Estrella. Overall, it felt like a good start for a first novel, and I'm excited to see more in the future from this new author!
Bonus Factor: Tasty Business
Do not read this book while hungry. Or do, but make sure your favorite South-American-inspired restaurant (I'm guessing not everyone has a Bolivian restaurant within driving distance, but hopefully you can find similar flavors near you) is open when you're done, because you will want to be snacking on salteñas and marraqueta ASAP. And the fresh fruit juices—I want to drink all the jugo.
Bonus Factor: Magic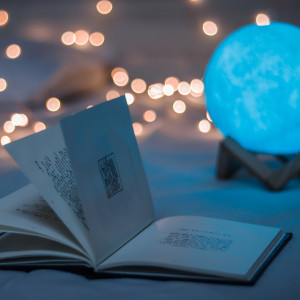 The magic in Inkasisa isn't for everyone, but many people have special and unique gifts. Catalina, the actual Condesa, can read fortunes in the stars. The king's priest can control people's blood. And Ximena has a talent for weaving, and is able to weave pure moonlight into shining thread that only Illustrians can see. This talent ends up expanding into something even cooler, but I don't want to spoil anything.
Anti-Bonus Factor: Prejudice
The author pulled from true history to build a society where there is misunderstanding, hatred, and no real winners. The Illustrians were not the fairest of rulers for all people in Inkasisa, but King Atoc of the Llacsans hasn't become a beacon of charity while in power either. Ximena is very concerned with Atoc's ever-increasing production of the "koka leaf" and it's not hard to see the unfortunate parallels to real life.
Relationship Status: In Like
I wasn't sure where our time together would lead, Book, and now that I've gotten to know you better, I think you're pretty interesting. You've got some maturing to do, but I could see us becoming more serious friends in the future.
Literary Matchmaking
FTC Full Disclosure: I received my free review copy from Page Street Books. I received neither money nor peanut butter cups in exchange for this review. Woven in Moonlight is available now.