Cover Story: Gallery Wall of Fame
BFF Charm: Eventually
Talky Talk: Straight Up: Austen Edish
Bonus Factors: Austen Adaptation, San Francisco, Sir Pat the Dog
Relationship Status: A Thousand Times Yes
Cover Story: Gallery Wall of Fame
It's like cutesy cartoon but with a twist. All your faves are here: Marnie, Adhira, Whit, Sir Pat the dog! And unfortunately, also, Hayes is there. Overall, it feels like a modern day ode to Jane Austen, which is a perfect match for the story.
The Deal:
Everyone likes to think of themselves as the main character in their own life. For Austen fans, you might find the occasional Jane or (if we're honest) Lydia, but for the most part, we all fancy ourselves an Elizabeth Bennet: clever, witty, a little mysterious. But after a rather disastrous birthday evening, Marnie Barnes comes to the horrifying realization that she's not an Elizabeth…
She's a Mary Bennet.
Marnie decides it's time for her own makeover montage. She's finally going to step outside of her comfort zone and make some friends, catch the attention of her long-time crush, and most importantly, she's going to come up with an idea that will win her the Hunt Prize, an elite, academic award at her school for a community-oriented project. But Marnie quickly realizes that being the main character may be harder than it looks.
BFF Charm: Eventually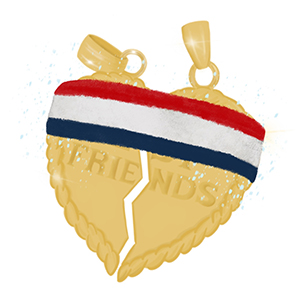 The whole deal here (see above) is that Marnie needs to undergo some serious character development. So it should come as no surprise that at the beginning of the book, Marnie is pedantic and bratty. I kept getting SUPER frustrated with her, while also seeing that sometimes her family (her mother especially, but of course) didn't pay enough attention to her.
But as Marnie began to challenge herself to be the Elizabeth Bennet of her life, I was proud of every step forward she made. Her setbacks were frustrating because I knew she was capable of more – it always felt like she was giving up when I was rooting so hard for her.
Swoonworthy Scale: 7
Marnie's Hunt Prize project involves having children read books to shelter dogs, and her first visit to the animal shelter introduces Whit. Whit is cute, he's sweet, he's an animal lover who volunteers at a shelter, and he's also (hold on to your butts) a lover of Anne of Green Gables. A perfect book boy! Their romance is one of my favorite types: a sweet, slow build-up where every brushing of hands or sideways glance feels like you might explode from excitement. Prepare to be tortured, though. Peterson keeps us guessing until the very end whether these two will figure things out.
Talky Talk: Straight Up: Austen Edish
Peterson's writing is so voice-y and acerbic – filled with personality. And the jokes were laugh out loud funny, which has felt like a bit of a book unicorn lately. Marnie refers to Mary Bennet as "one of literature's famous wet rags" and has great one-liners like, "Nothing untoward happens in a bookmobile."
Marnie is a hilarious combination of super smart, kind of nerdy, a bit self deprecating, while also being a little clueless, which results in lots of little passages like this one, which made me chuckle:
"I tug at the edges of my sack dress pockets, then shove my hands into my cardigan pockets–that's right, I'm double-pocketed.

"Your cardigan," Tilda says. "Did you add the embellishments yourself?"

I glance down at my cardigan, and it glances back. It's covered in embroidered orange cats in various attitudes."
While this is obviously a ~sort of~ Pride & Prejudice retelling, it's done in a subtle and modernized way that felt really fresh and new.
Bonus Factor: Austen Adaptation
I loved seeing how Peterson envisioned the modernized versions of each P&P character. Mr. Barnes, the distracted professor. Mrs. Barnes, the Real Housewife-esque socialite who is constantly throwing fundraisers like her "melanoma awareness pool party." Lindy, the beloved, quasi-famous nature documentarian, and her loaded Silicon Valley husband who live in a tastefully understated mansion. I'd be interested in an entire book dedicated to Lola, the party girl who recently returned home after a scandalous semester in France.
Bonus Factor: San Francisco
This was one of those books where the city backdrop feels like its own character. I may be all "eat the rich" IRL but the swanky settings of tech billionaire family homes in Being Mary Bennet felt indulgent in a good way.
Bonus Factor: Sir Pat the Dog
If you thought there'd be a meet-cute in an animal shelter and no awesome dogs around, you'd be WRONG. Sir Pat won my heart with his bearded whiskers and judgmental stare – I was just as invested in his HEA as I was in Marnie's!
Relationship Status:
It's a truth universally acknowledged that I'm gonna love a Pride & Prejudice retelling, but I particularly liked the modernization here, and being able to see the story I know and love through a different lens. This was one of those books that had EVERYTHING I love all in one place, with a hilarious, fresh voice to boot. I devoured it in just a couple of sittings. And did I mention that author J.C. Peterson is a member of the Denver FYA Book Club?! We're as proud as Mrs. Bennet over here.
Literary Matchmaking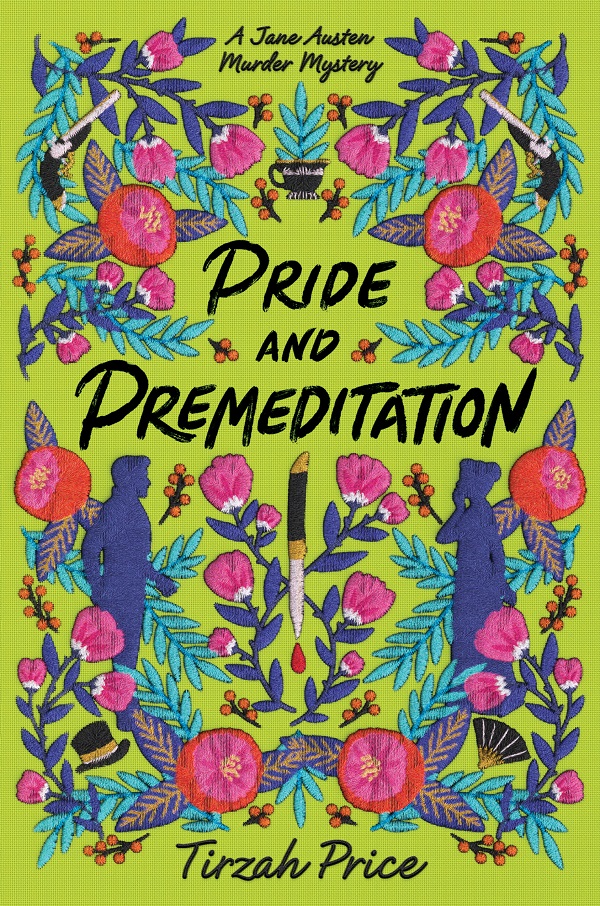 Pride and Premeditation
For a different spin on an Austen adaptation, Pride and Premeditation by Tirzah Price finds Lizzie and Darcy as rival solicitors who must solve a murder mystery.
First & Then
Emma Mills' First & Then is billed as a modern day Pride and Prejudice meets Friday Night Lights. What's not to love?
FTC Full Disclosure: I received a review copy of this book from HarperCollins. I did not receive money or Girl Scout cookies of any kind (not even the gross cranberry ones) for writing this review. Being Mary Bennet will be available March 15, 2022.
Shop Our Jane Austen Themed Merch