Cover Story: Same Old Song
Drinking Buddy: Backstage Cooler
MPAA Rating: PG-13 (drug use, language)
Talky Talk: Favorite Tune
Bonus Factor: Farm Living
Bromance Status: Cousin's Friend
Cover Story: Same Old Song
Unimpressive. This author uses the same basic cover image on all her books. This book's text was printed in a strange orange colored ink, which was weird.
The Deal:
Gabe is a mega rock star at seventeen. Son of a father who is one of the world's biggest musical acts and a mother who is a Hollywood queen.
Like most childhood successes, he's kind of hit the skids. His famous girlfriend crashed some strangers' beach wedding while strung out on heroin, and this caused Gabe to have a panic attack, which the tabloid photographers took as a bad drug reaction. To make things worse, he stole a bunch of money from his father to give to his girlfriend, who swore she would pay it back (she spent in on heroin). With his girlfriend in rehab and the press on his tail, he decides to drop anchor at the only safe place left in the world: The Stone & Wool Farm, his late grandmother's home.
Juniper and her mother have been the caretakers of the farm for years, since Juniper's father died. It's a simple life, occasionally interrupted by Chris, Gabe's musician father who acts as kind of a fun uncle to Juniper and even took her as his plus one to the Grammys.
Gabe just wants to stick a pillow over his head and hope that somehow he can recoup the large about of cash he stole before his father notices. And then he gets some news: his grandmother left him the majority share of the farm, which he'll gain control of when he turns 18 shortly. Prime real estate would cover his debts and then some. Too bad for Juniper and all, but that's life. Not like he could get used to a slower-paced existence with a sweet farm girl.
Juniper does not care for this obnoxious interloper who thinks he can run this place just because he, you know, owns it. She especially doesn't like being forced to play chauffeur and personal shopper to a rich boy. A rich hot boy who makes her get out of her comfort zone and live a little.
You know where this is going, right?
Drinking Buddy: Backstage Cooler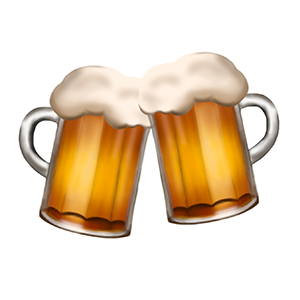 Gabe has lived the rock star life since he was a child. He hobnobs with A-listers, his first album was a mega hit, and his girlfriend is hot with a capital X. Unfortunately, his second album hilariously tanked and his girlfriend managed to both publicly humiliate and steal from him. He has wonderful memories of visiting this farm when his grandmother was alive. And when he's forced to enroll in the local public school, he kind of likes being just another kid and eventually hanging out with Juniper's friends. Sitting outside at night, trying to recreate the song of the coyotes on this guitar. Too bad he desperately needs to raise a lot of money very quickly.
Juniper has lived on this farm her entire life. She loves the animals, the greenhouse, and her fledgling organic tea business. While Gabe's father occasionally crashes here, she considers the Stone & Wool Farm her home. And she certainly doesn't need some LA party boy hanging out or even selling the place. Or bonding with her friends on a very real level. Or encouraging her to, you know, maybe hike a different route once in a while.
MPAA Rating: PG-13 (drug use, language)
Gabe has panic attacks, and the yellow press likes to present these episodes as evidence of drug use. Which is ironic, considering Gabe had to deal with both his parents' struggles with addiction and has literally never tasted alcohol.
Now for the simmer. In books about opposite attracts romance, the plot always goes as such: initial dislike, slow warm, genuine friendship, simmer, the dam bursts, giggling romance, unfortunate misunderstanding, angry breakup, reconciliation.
Unfortunately, this book got caught on the simmer phase. Gabe and Juniper become friends rather quickly, and the attraction is obviously there. But it just kind of hung there like that for over a hundred pages. Then all the other stages got crammed into the last sixty or so pages. I would have liked more even plot pacing.
Talky Talk: Favorite Tune
This was a nice, fun read, that had me cheering for this young couple. And I'm not just saying this because I read this whole 300 page book in one sitting from about 1 to 5 in the morning, in a room with a stranger and I didn't want him to talk to me.
Bonus Factor: Farm Living
There's something about living out on a farm that's relaxing and low stress. At least for people who don't actually have to farm. Milking a cow once is fun; doing it every day at 5:00 am might not be so novel. And it's not like you can get away for a vacation when you're tired; those animals have to be fed every day.
But still, there's a zen to it, something Juniper discovered a long time ago. Of course, she rarely leaves Minnesota and maybe has talents that are unexplored. Gabe always felt a little out of sorts at Stone & Wool since his grandmother died, and hasn't really been back. But hanging out with Juniper, going to the local hangouts…it's not bad. And solitude is the school of genius. Who's to say he couldn't think up some songs out here that would repair his damaged musical reputation? If it weren't for that huge debt hanging over his head…
Bromance Status: Cousin's Friend
Nice hanging out with you while I was in the area. I don't know if I'll ever see you again, but thanks for for showing me around.
FTC Full disclosure: I received neither money nor organic tea for writing this review.
Literary Matchmaking
Road Rash
Mark Huntley Parsons's Road Rash deals with another young musician trying to find himself.
The Immortal Von B.
The Immortal Von B by M. Scott Carter deals with another girl meeting a young musician…one who's been dead for centuries.