Cover Story: Meaningful Big Faces
BFF Charm: Let Me Love You x 2
Swoonworthy Scale: 11
Talky Talk: She Says, He Says On Their Birthday
Bonus Factors: The Tami Taylor Award for Amazing Motherhood, Unglamorous Depiction of a Small Town
Factors: Football, Unintentional Misgendering
Relationship Status: TAKE MY WHOLE HEART
Content Warning: This book contains scenes depicting homophobia and a suicide attempt.
Cover Story: Meaningful Big Faces
Meredith Russo books must be magic, because they manage to give new life to an overused cover trend. Maybe it's the raw vulnerability that's on display—like, her cover models not only want you to look at them, but really see them. And the details are always on point, even if those hairstyles on Eric and Morgan (and her earring) would never have occurred at the same time. But my absolute favorite part about this cover is how it only shows half of each person—as in, two halves of a whole aka they complete each other BRB FOREVER SOBBING. (I'm also pretty in love with the UK edition, which is also perfection.)
The Deal:
Morgan and Eric were born to be best friends. Like, literally—they were born on the same day at the same hospital, and they've been inseparable ever since. Birthday checks in on them on their, well, birthdays, seeing them through their ups and downs as they each embark on the journey of becoming who they're meant to be—and realizing who they're meant to be with.
BFF Charm: Let Me Love You x 2
Morgan has BEEN. THROUGH. IT. When we first meet her at thirteen, it's barely been a couple of years since her mom died. Compound that with the truth that she's been keeping to herself becoming too much to bear—that she's not a boy, she's supposed to be a girl—and my heart breaks over and over for Morgan. I hate that she feels so alone. I hate that any Morgan would feel so alone. Protect trans kids, y'all. (And Morgan, I'd be down with you showing me your favorite films and metal bands anytime.)
Meanwhile, Eric is a unicorn flower that somehow grew from the turd of toxic masculinity that is his home life. He's a sensitive musician whose world around him would rather he be a golden-boy jock instead. ERIC, PLEASE STAY YOUR PRECIOUS SELF FOREVER.
Swoonworthy Scale: 11
This is the problem with setting the bar so high: I already gave If I Was Your Girl a 10—and I really freaking loved Amanda and Grant—so I had to go even higher for Birthday because OMGGGGGG MAJOR HEART EYES. Morgan and Eric's relationship is so pure and beautiful that I'm actually a little worried that I'm overselling it—which is how I know how much I love it, because I CAN'T HANDLE OTHER PEOPLE NOT LOVING IT. I've even been sending and reciting quotes to friends to make them squee with me. (Thankfully, they've reacted appropriately, or it'd be friends off. #JK #OrMaybeNotJK)
Talky Talk: She Says, He Says On Their Birthday
The novel covers most of Morgan and Eric's teenage birthdays, with the narration alternating between the two of them. It's always tricky to drop in on characters who have a long pre-existing history, but Meredith Russo pulls it off—and with the added difficulty of seamlessly filling in the gaps between the birthdays. Not just for the main characters, either; the supporting cast is also evolving over the years, including one particularly pleasant inner glow-up.
And the writing, OH MY GOD THE WRITING. It's just so earnest and emotionally honest that I, a noted non-crier, was weeping on numerous occasions. I even had to put the book at one point to brace myself for what would happen next, although nothing could have prepared me for the pages running out because I never wanted it to end. As the kids would say, I'M SOFT.
Bonus Factor: The Tami Taylor Award for Amazing Motherhood
When her cancer took a turn for the worse, Morgan's mother, Donna, created videos and letters for as many as Morgan's birthdays that she wouldn't be around for as she could. (Did someone start cutting onions where you are, too?) Donna's absence looms over the entire story—not only for Morgan, but to a lesser extent for Eric as well.
Bonus Factor: Unglamorous Depiction of a Small Town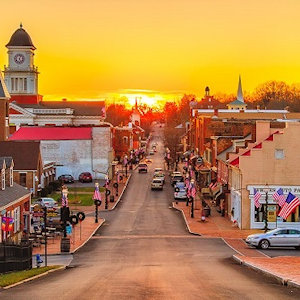 A former coal town that's seen better days, Thebes, Tennessee is a place of have-nots and have-even-less, where options are limited and perspectives even more so. You might want to look elsewhere for small town charm, is what I'm saying.
Factor: Football
One thing that Thebes does have, however, is football. For kids who want to get out of there, it's a lifeline for a better future. But when someone's worth is wholly dependent on how well they play football, they become disposable once they no longer can—even if it's your own child. Football might be just a sport, but it can also be a tragedy.
Factor: Unintentional Misgendering
Since no one knows that Morgan is trans, she gets unknowingly misgendered a lot. (Although, let's face it, plenty of people in Thebes would do it on purpose, too.) It's especially jarring after you meet her and know full well that she's a girl, and it really highlights how terrible misgendering is when someone damn well knows better.
Relationship Status: TAKE MY WHOLE HEART
I mean it, Book, because IT'S YOURS. To badly paraphrase Dodgeball, you made me cry my own tears—and I'm thankful for it. Must be because I'm shouting-from-the-rooftops, clutching-book-to-chest in love.
FTC Full Disclosure: I received my free review copy from Flatiron Books. This review was originally posted on Kirkus Reviews in exchange for monetary compensation, which did not affect or influence my opinions. Birthday is available now.