About the Book
Title:
Courting Darkness (Courting Darkness #1)
Cover Story: Deadly
BFF Charm: Let Me Love You, Big Sister
Talky Talk: Chock-full Continuation
Bonus Factors: Morality, Mummers
Factor: Cliffhanger
Anti-Bonus Factors: Sexual Assault, Lack Of Options
Relationship Status: The Queen's Attendant
Word of warning: While this duology could likely stand on its own, there is a smorgasbord of references to events that occur in the His Fair Assassin trilogy. If you haven't read those or finished them, I would strongly suggest doing so before attempting this duology.
Cover Story: Deadly
This is a good representation of a lot of different pieces of the book: the knives that Sybella and Genevieve use, the pearls that are secretly made of wax and poison, the crow feathers that let you know an ally is nearby. And just like your favorite LBD, cladding the book in black is always classy. It's also a solid color choice because, oh, my God, do parts of this story feel dark and hopeless at times.

The Deal:

The daughters of Mortain are back! In actuality, it's only been about a week since the last book of His Fair Assassins, Mortal Heart, ended. Sybella and Ismae are still preparing Duchess Anne to leave Brittany and head to France to marry the King, a guy she was about to go to war with about five seconds ago. Sybella is feeling adrift now that Mortain is human, wondering if her special powers granted to her as his offspring will fade. Who she will be if she isn't an instrument of death and justice? Even worse, her sadistic, pedophilic brother has popped back up and is demanding that Sybella give her younger sisters back over to his custody—something that Sybella would do anything to prevent from happening.
Genevieve is an untested daughter of Death, and she's been living as a spy in the French court for the last five years alongside her assassin-sister, Margot. It's been years since she's even heard a peep from the convent of Mortain, and now she's stuck in the home of a lecherous Count (after unwittingly catching the King's similarly lecherous gaze), avoiding his advances and slowly going out of her mind with boredom. Then Gen meets a stranger in the dungeons: a prisoner from Brittany, who she saves from the brink of starvation and finds very easy to talk to.
Eventually, Sybella and Genevieve find themselves on the road to the French court. They will have to balance subterfuge with protection, justice with staying alive. One step in the wrong direction for either is the difference between life and their own deaths.
BFF Charm: Let Me Love You, Big Sister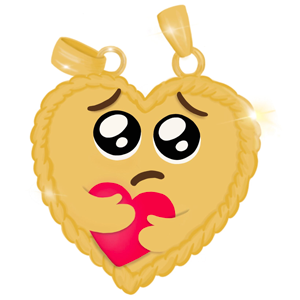 Sybella returns after starring in her own book, Dark Triumph, to once again be a dark and twisty vision of justice. She's cooled it with some of the self-loathing, but her insecurity is always there to rear its ugly head when she needs her confidence the most. Luckily, there are a multitude of awesome people around her to tell her how wonderful she is when she doubts it. I would also want to be there to lend another shoulder for her to lean on. Sybella is one cool cucumber under pressure, and her ability to hide her sass beneath courtly courtesy when she's toe-to-toe with the French regent was most satisfying.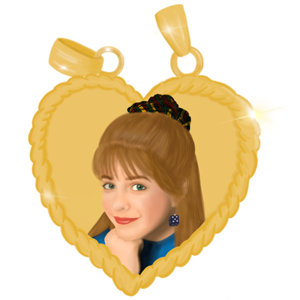 Poor Genevieve has had little love and warmth in her life and has been on her own since she was twelve in an enemy's court. My God, does she need a guiding hand and cheerleader in her corner. She's impulsive and restless with all this pent-up training and energy, and it pushes her into rash action without thinking. The events she sets in motion near the end of the novel had me wanting to read between my fingers.
Swoonworthy Scale: 5
A perusal of the reviews for the previous books will show you that Sybella and Beast were the pairing that everyone squealed over. Due to the nature of their jobs—Beast is part of the Queen's Guard for Duchess Anne, and Sybella is one of her attendants; both in these positions to keep her safe—they don't get many chances to be alone together. When they can sneak away, their relationship is sweet and teasing, full of the certainty of tried-and-true partnership.
Genevieve likes the deep, comforting sound of the voice behind the prisoner she's adopted, and when she finally sees his face it's quite handsome even under the scraggly beard. But Gen is all about her duty, and she's embarrassed at the flood of emotions he witnessed from her one awful night, so she holds him at arm's length. As this is only book one of two, we don't get a satisfying conclusion to their will-they-won't-they, but I'm pretty certain that LaFevers will pull through.

Talky Talk: Chock-full Continuation
If you're looking for boatloads of history, intrigue and plotting, and double-crossing and murder, then this is definitely the book for you. If you're familiar with LaFevers' other works then you'll know she is not about sunshine and roses; this book can feel downright bleak with all the constricting situations these ladies find themselves in. While the day-to-day details are obviously made up (majorly bummed there weren't real assassin nuns back in the day), the broad strokes reflect Brittany's actual history: its fight for independence and Anne's subsequent political marriage. It's a hefty book, both emotionally and physically, but once you start you won't want to put it down.
I'll admit that a tiny part of me is mainly looking forward to the next book just to see the King's sister get her freaking comeuppance. (Please tell me it will happen, Robin. Please.)

Bonus Factor: Morality
Now that Mortain has renounced his godhood, the daughters of the convent are struggling with their purpose. If killing anyone who hasn't been marqued is wrong, but they no longer see marques, then…now what? They find themselves trying to make sense of what is right and wrong with no easy answers.
Bonus Factor: Mummers
Genevieve spends some time with the traveling band of mummers who go from village to village performing old myths and stories during Christmas time in exchange for places to crash, good food, and tasty wine to drink. The mummers sound freaking awesome. Can I join?
Factor: Cliffhanger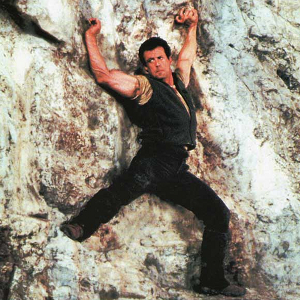 This book is a time investment, and the physical copy could be a door-stop. To get that far along and still have everything SO up in the air gave me mixed feelings as I closed the back cover. I'll still be reading the next one, don't get me wrong, but this is why I hate reading half-finished series. The wait is killer!
Anti-Bonus Factor: Sexual Assault
In an author's note at the beginning of the novel, LaFevers talks about how personal Sybella's story is for her. Writing the storyline for Dark Triumph brought forth some unwanted memories for the author, making her seek out her own help for years after. Even in this book, while Sybella has grown exponentially from who she used to be when we first met her, she's still struggling with some deep-seated emotions and negative tapes. I appreciated that all those confusing feelings weren't tied up with a pretty bow just because Sybella has found a good man and a sense of happiness in her current life.
Anti-Bonus Factor: Lack Of Options
15th century was not kind to women, and if there's one thing historical fiction like this does is give you a profound sense of appreciation to be a woman in the modern world. Even women like the French regent, who undoubtably wields a large amount of power in the novel, is still beholden to her flighty brother who gets to be king because he has a penis. Penises, man.
Relationship Status: The Queen's Attendant
You've proven that you're worthy of my loyalty, Book. I'm honored to be one of the chosen few to be by your side as you navigate a minefield of political machinations, and I live in awe of what you'll do next.
FTC Full Disclosure: I received my free review copy from HMH Books for Young Readers. I received neither money nor peanut butter cups in exchange for this review. Courting Darkness is available now.