About the Book
Title:
Crier's War (Crier's War #1)
Cover Story: Shiny
BFF Charms: Big Sister, Eventually
Talky Talk: Science Fantasy
Bonus Factor: LGBTQ+,
Factor: Series Starter
Relationship Status: Intrigued
Cover Story: Shiny
This flat image does a decent job of showing how shiny this cover is, but it's even better in the, uh, flesh. It both looks and feels like a metal plate engraving, which is super fancy. The tagline's quite epic, too. And I just noticed that the women on the bottom sort of look like characters from Frozen? There's a lot going on here.
The Deal:
Crier is the "daughter" of the sovereign of the kingdom of Rabu, but she wasn't actually born—she was Made, like most of the ruling class of the kingdom. Years prior, the Automae rose up against their human rulers and took over, and the humans have been chomping at the bit ever since. Especially Ayla, whose parents were killed by Crier's father's soldiers for seemingly no good reason. Ayla, who now has a job in the palace … and dreams of exacting vengeance.
BFF Charms: Big Sister, Eventually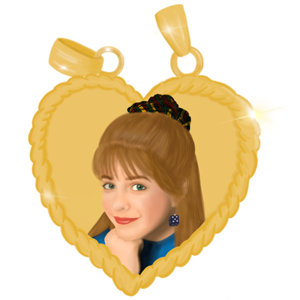 Crier, although she was Made 16 years prior, often acts like a child. It might be her sheltered upbringing or a byproduct of not being human, but she could definitely use a lot of guidance in the way the world works. I'm not sure she'd listen to me—a lowly human—but I'd try!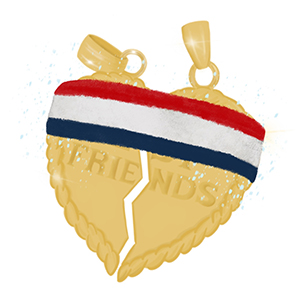 Ayla, too, is 16, but her life as a human in a world ruled by Automae has been much harder and required her to mature much faster than Crier. She's still a teenager, however, and makes some rash choices. I really like her, but I worry that her singular intent on seeking revenge is a little shortsighted.
Swoonworthy Scale: 7
Ayla shouldn't like Crier as much as she grows to—talk about enemistry: Ayla's main goal in life since her family was killed has been to kill Crier in retaliation. On the flip side, Crier shouldn't really be able to feel the sort of strong emotions toward Ayla that she does, given her "programming." To paraphrase The Bard, the course of true love never does run smooth.
Talky Talk: Science Fantasy
In some books, the distinction between fantasy and science fiction is clear. With Crier's War, it's a little muddy. It feels much more like fantasy, given the feudal aspects of the world, but androids are more often found in science fiction. But the androids in the book don't seem like standard futuristic technology; they're created using stones found in a mine. Then again, there's no talk of "magic" bringing them to life … regardless of which genre Crier's War actually falls into—and I could talk myself in circles for quite a while here—it's a fantastic addition.
Varela's world-building is well-formed and expansive; she gives a good amount of background throughout the story and in a timeline of events found at the front of the book. Her characters are also brilliant. I felt myself agreeing and feeling with both Crier and Ayla, even when they were at complete odds with each other. There are so many layers to this book, all of which are enjoyable to peel back to find what lies underneath. Crier's War is Varela's debut novel, and it says a lot about the great work yet to come from her.
Bonus Factor: LGBTQ+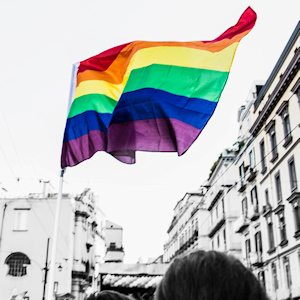 Crier and Ayla both identify as female, and their relationship—both the good and the bad bits—is the main focus of the swoon in the novel. But it's not a "thing" in the world of Crier's War; in fact, there are other mentions of same-gender couples throughout the book. I've said this before (and I'll say it again and again), but I'm so glad to read books where heterosexual relationships between cis folk aren't the fall-back norm. And I want more like this!
Factor: Series Starter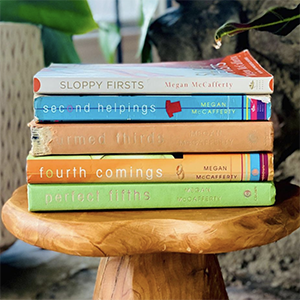 Crier's War doesn't end on a major cliffhanger, but it's obvious that there's more story to tell. I, for one, am glad about this; I look forward to getting to visit this world again! (And, not to get spoilerly, but I'm hoping for an eventual HEA.)
Relationship Status: Intrigued
I can't say that I felt immediate fireworks with you, Book, but there's something simmering underneath the surface that has me thinking we have a future together.
Literary Matchmaking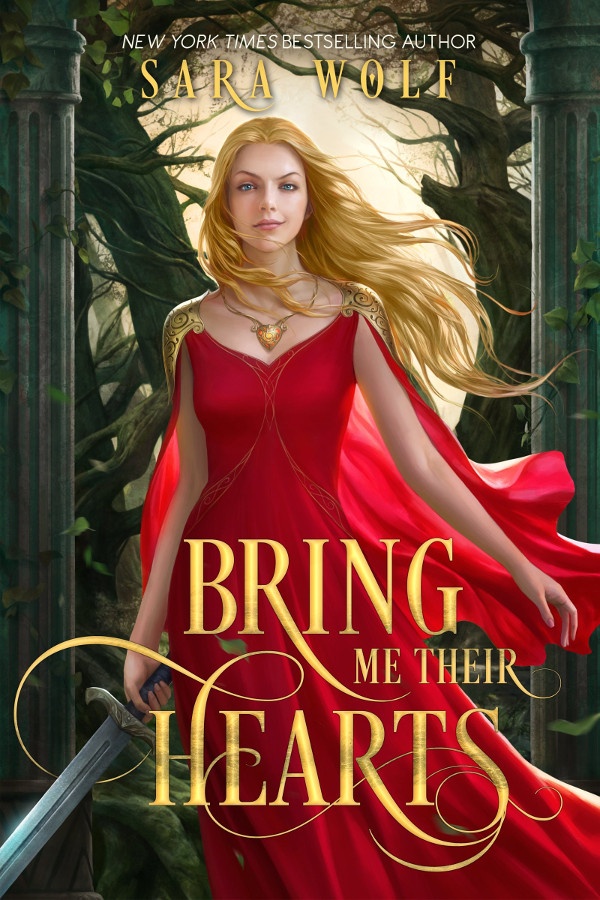 The Kingdom
And Jess Rothenberg's The Kingdom also features an android MC who is experiencing some identity issues.
FTC Full Disclosure: I received a copy of this book from Harper Teen, but got neither a private dance party with Tom Hiddleston nor money in exchange for this review. Crier's War is available now.