About the Book
Title:
Harley Quinn: Ravenous (DC Icons: Harley Quinn #2)
Cover Story: Harlequin, Wada-Style
BFF Charm: Caution
Talky Talk: I'm Known to Be Quite Vexing
Bonus Factor: King Shark
Anti-Bonus Factor: Scarecrow
Relationship Status: Partners in Crime, But Not the Illegal Type
Content Warning: Harley Quinn: Ravenous features scenes of bullying and violence.
Red alert! Harley Quinn: Ravenous is the second book in the DC Icons: Harley Quinn series. If you have not read the first book in the series (Harley Quinn: Reckoning), man your battle stations turn away now, as there might be spoilers in this review. If you're caught up, however, feel free to continue below.
Cover Story: Harlequin, Wada-Style
I didn't realize this when I reviewed the first book in this series, but DC's bringing out some big names for the versions of Harley on these covers. The first was by Jen Bartel and this one is by Kevin Wada—both artists I greatly admire, and who are known for their fantastic comic art. This version of Harley is perfectly punky and poised (to kick some butt).
The Deal:
Harleen Quinzell is back at Gotham University for her first full year of college. She's working hard to put the events of her gap year—and the actions of her girl gang, The Reckoning—behind her. She has an internship at Arkham Asylum where she'll be working with the infamous Talia al Ghūl, one of Gotham's only female supervillains.
But then she wakes up in the hospital, pretty much the entire first year of school missing from her memory and her skin and hair bleached an otherworldly white thanks to an alleged dip in some toxic chemicals.
Harleen has to figure out what happened to her, before it's too late. For what, she's not sure. But she know she was involved in something big.
BFF Charm: Caution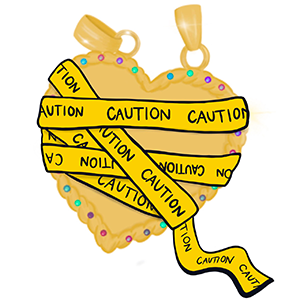 Harley continues her slow slide toward antihero in this book, and while I love that for her, it's not a quality I'd look for in a BFF. I'd always be on edge, and I have enough issues with anxiety already.
Swoonworthy Scale: 7
Harley continues to break hearts and take names in Ravenous, moving on from her relationship with Bernice (who, uh, happens to be in prison) to one with a safe, handsome, three-last-named Boy Scout (her words, not mine) who's another intern at Arkham. But then she runs into a red-haired, green-eyed woman named Pamela who throws Harley for a loop. But they're just best friends, right?
Talky Talk: I'm Known to Be Quite Vexing
Allen continues to nail Harley's manic personality; even when Harley herself isn't entirely sure of who she is, thanks to the amnesia, she's unapologetically herself.
I like the line Allen walks in Ravenous, too, introducing Talia al Ghül as a foil to Harley's actual mentor Dr. Morales. They're both powerful women but on two very different sides of the law. (They're the embodiment of the angel on one shoulder and the devil on the other.) But Allen makes it clear that it's not as cut and dry as one might think.
I stand, ready to leave (reluctantly), when Talia grabs my wrist. "Remember, cricket. Heroes and villains are defined by the systems they support or dismantle."
Bonus Factor: King Shark
Harley is smitten by the misunderstood shark man—and so am I. He's a gentle giant who deserves better than to be stuck in Arkham, that's for sure.
Anti-Bonus Factor: Scarecrow
As cheesy as pretty much every incarnation of him has looked—I mean, the burlap sack mask is a look, but I wouldn't say it's a good one—he's frightening AF. I would not like to run into him in a dark hallway, well-lit gymnasium, anywhere, really. That fear serum will mess. you. up.
Relationship Status: Partners in Crime, But Not the Illegal Type
Things are feeling a bit more familiar, Book, and therefore a bit more frightening. But I do love to root for an underdog, and there's more to you than meets the eye. I'm in this for the long run, if you can promise me you'll let me check out when you decide to lean into those anarchistic ideals.
Literary Matchmaking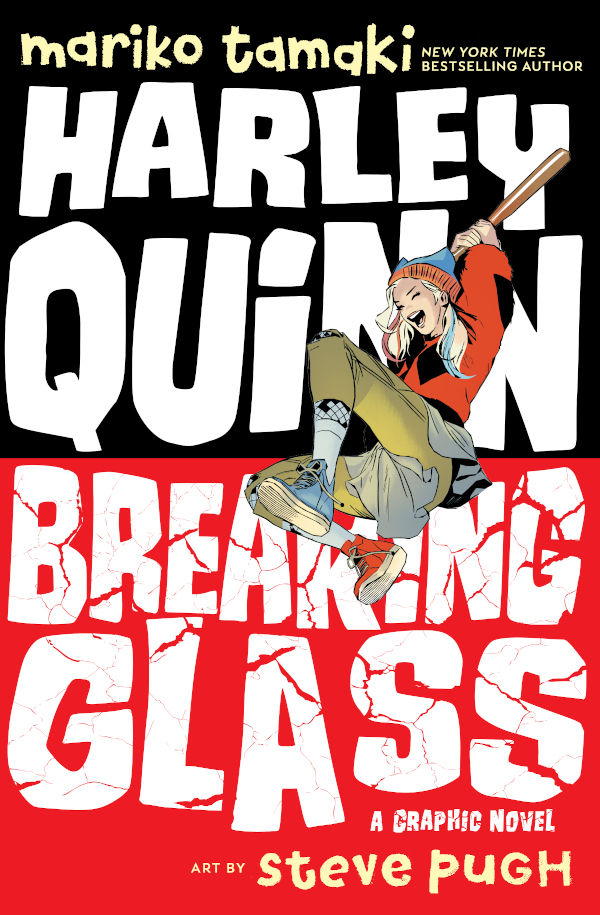 Harley Quinn: Breaking Glass
And if you want more Harley in your life, be sure to check out Mariko Tamaki and Steve Pugh's version of the spunky young woman in Harley Quinn: Breaking Glass.
FTC Full Disclosure: I received a copy of this book from Random House Books for Young Readers, but got neither a private dance party with Tom Hiddleston nor money in exchange for this review. Harley Quinn: Ravenous is available now.