About the Book
Title:
Instructions for Dancing
Cover Story: Fancy Footwork
BFF Charm: Platinum
Talky Talk: Perfectly Choreographed
Bonus Factors: Ballroom Dancing, Romance Tropes
Relationship Status: Fill Up My Dance Card
Cover Story: Fancy Footwork
From the color scheme to the swooping typeface, this cover is absolutely lovely, like an invite for Afternoon Tea or something. The illustration of Evie and X is delightfully accurate, although I'm not sure why Evie is wearing a white leotard sheer skirt situation when her actual competition dress is sparkly and FIERCE. I also have no idea what's up with the flowers, but they're pretty so I'll allow it.
The Deal:
Evie Thomas used to be a huge fan of romance novels, but after her dad cheated on her mom and divorce followed, she promptly threw those books, along with her belief in love, straight into the trash. (JK, Evie donated the books, because she's not a monster.) While her sister has a new boyfriend every month, Evie prefers to focus on the future: high school graduation, a road trip with her besties, and then college at NYU. But when she randomly stumbles upon a book called Instructions for Dancing in a tiny free library, two things happen that drastically change her senior year. First, the book leads Evie to a ballroom dancing school, where she meets a VERY hot dude named X (for Xavier). Second, and more alarming, she begins to have visions of the entire history of random couples when she sees them kiss. Like, the rosy beginning, the contented middle, and the sad, bitter ending.
Needless to say, this is not normal, nor is her growing attraction to X, who begins to train with her for LA Danceball, a major ballroom competition. Evie finds herself caught between the visions, which hammer home the inevitability of heartbreak, and her feelings for X, which promise the kind of epic love story she's only read about.
BFF Charm: Platinum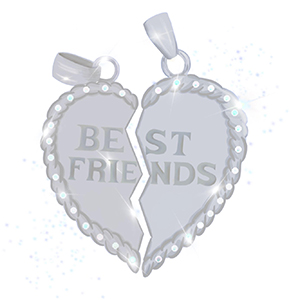 Here's the first thing you need to know about Evie: she labels her bookshelves.
I mean, I'll continue, because I'm happy to sing her praises, but do you really need to know anything else? She. labels. her. goddamn. bookshelves. Y'ALL.
But okay, yes, there's more to her than being a rad bookworm. She's a caring friend, a deeply insightful thinker, and a vibrant spirit, but I think my favorite thing about Evie is her sense of humor, which is dry AF. Take, for example, her reaction to the opening of gifts at a bridal shower:
Fifteen presents in, I want to stab myself. Twenty presents in, I do stab myself. I'm kidding.
I had a blast laughing along with Evie, but I also cherished being all up in her feelings. She's dealing with a tremendous amount of grief over her parents' divorce, and in particular, the fractured image of her father, whom she can't bring herself to speak to. And while girl could use some help processing the pain, Evie is stronger than she thinks, and it was a joy to watch her slowly open up her heart, with a vulnerability and a bravery that made me want to lift her up, Dirty Dancing style. Because nobody puts Evie in a corner.
Also, special shout-out to Evie's actual bestie, Martin, who is "unapologetic about his ancient tastes*," and wears tweed and blazers with elbow pads.
*I tried not to be offended when he brought up Big, and Evie asked if it was an "old movie."
Swoonworthy Scale: 6
X is straight out of one of Evie's discarded romance novels, in all of the best ways. He's tall; he's got secret abs; he's the lead singer in a band; and yes, his laidback, semi-snarky exterior hides a secret pain. Because of the recent death of his close friend, X lives by a "just say yes" philosophy, which irritates the hell out of Evie and, obviously, only increases the pair's chemistry. Both of them are mourning a serious loss, and the bond that forms as they support each other through the darkness is a beautiful one.
Talky Talk: Perfectly Choreographed
I like to imagine Nicola Yoon's pen dancing across the pages as she wrote this book, because her writing is precise in its steps while being fully expressive in its movement. (Yes, yes, I'm sure she actually used a computer but let me have this analogy!) Expertly hitting a variety of beats, from lively banter to snicker-worthy humor to crushing sadness, she imbues Evie's story with a compelling, unique rhythm that will sway your emotions, even if the ending itself doesn't quite hit the mark.
Bonus Factor: Ballroom Dancing
As someone who has watched Strictly Ballroom approximately 50 times, I loooooved this element of the book. And that's due in no small part to X and Evie's instructor, Fifi, an Eastern European woman who totally steals the show. Here's a few of her best moments:
"Today, I will introduce you to bachata. At beginning you will not be good. Some of you will be like clumsy newborn baby octopus, but by the end you will be better. You will see, I am fabulous instructor."
He frowns at me but turns to Fifi. "So you think we can win this thing?"

She scoffs. "What is expression about cart and horse?" she asks him.

"Don't put the cart before the horse," says X.

"Yes," she says, nodding. "In this case, don't bother with cart, because horse might be dead."
See? ABSOLUTE LEGEND.
Bonus Factor: Romance Tropes
Yoon clearly had a ton of fun utilizing Evie's extensive knowledge of the romance genre, and in turn, I had a blast reading about it. Charming in her self-awareness, Evie knows that her favorite tropes are ridiculous, like when she makes this list:
Classic Romance Guy Characteristics: A Nonexhaustive List, includes: propensity to smirk. Or to smile lopsided, self-deprecating smiles. Inability to choose appropriately sized clothing. T-shirts are often too tight and stretch distractingly across (well-muscled) chests and toned biceps.
But then she also can't help but see them in real life, like this moment with X:
He raises a single eyebrow and I almost laugh. For a second, I feel like I'm a character in one of my old romance books. Raising a single eyebrow is such a Classic Romance Guy Characteristic.
Evie is, as mentioned previously, totally over what she considers to be made-up bullshit, which makes this element of the book all the more amusing.
Relationship Status: Fill Up My Dance Card
This novel was the ideal partner, spinning me with feelings while leading me expertly through the layers of story. No matter how many turns we took around the floor, I never lost the spring in my step, thanks to Evie's dynamic voice and Yoon's brand of clever, ever-so-slightly magical realism.
To quote Eliza Doolittle, I could've danced all night and still have begged for more.
Literary Matchmaking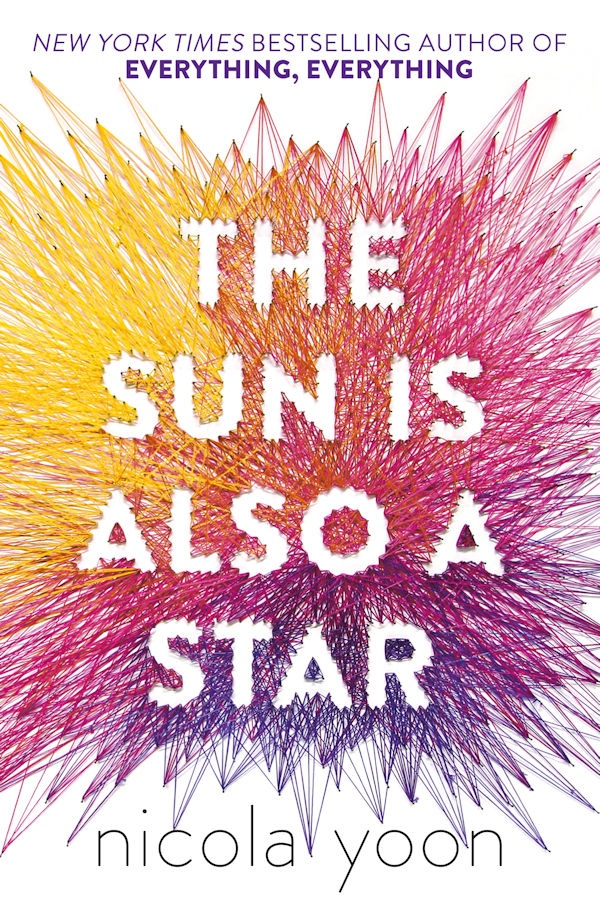 Jackpot
For another romance featuring a Black heroine and plenty of witty banter, hit the Jackpot.
FTC Full Disclosure: I received my free e-copy of this book from Penguin Random House. I received neither cocktails nor money in exchange for this review.