Cover Story: Baseball Town
Drinking Buddy: Get 'cher Cold Ones!
Testosterone Level: First Base
Talky Talk: Play Ball!
Bonus Factors: Weird Kid, St. Louis Baseball
Bromance Status: Teammates
Cover Story: Baseball Town
I dig the two-tone cover with the St. Louis motif. A great draw for Midwest kids who aren't used to seeing their town in YA fiction.
The Deal:
Half a year ago, Noah Savino was in a car wreck that cost him both his father and his ability to walk. Once the best catcher on his baseball team, he's now starting seventh grade as the poor kid in the wheelchair. His only friends are Alyssa, a hard-headed junior feminist who Noah kind of ignored when he was popular, and Dee Dub. Dee Dub (that's short for Double Wide) is the new kid in school.
Now Dee Dub (he calls himself that due to his tremendous girth) is not what you'd call a 'normal' kid. He asks a lot of pointed questions and doesn't seem to notice when he's making people uncomfortable. He brags that he's memorized pi to two hundred decimals. He works out complicated math in his head and builds amazing Minecraft worlds. He's taken a shine to Noah, who's not sure how he feels about that.
Meanwhile, Noah's mother has started hanging out with Mr. Dylan, their neighbor. She claims they're just friends, but Noah's not so sure. To make things just perfect, he has an annoying young daughter named Makayla who Noah is supposed to befriend. Peachy. Then there's a bully named Logan, a fourth-grade paraplegic Romeo named Dynamo, and a crazy old man named Mr. Riggieri.
Seventh grade is always hell, and it's even worse when you've lost your father and can't control your bowel movements one hundred percent of the time. Still, with this crowd, Noah is bound to make some memories.
Drinking Buddy: Get 'cher Cold Ones!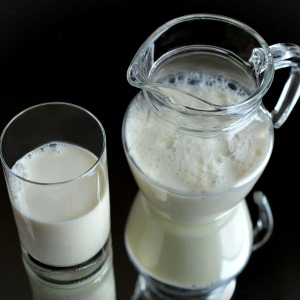 Noah is understandably angry with the world, taking his frustrations out on his mother, his physical therapist, and anyone else who gets in his way. Alyssa has that irritating zeal of the twelve-year-old who just discovered Betty Friedan, and sees misogyny everywhere, even in math class. And Dee Dub…well, the kid is certainly intense. Focused. Incredibly irritating.
But this trio works. Noah is beginning to understand that he's not the only one who's been hurt and maybe it's time he started enjoying things in life again. Even baseball.
Testosterone Level: First Base
Now this is a middle grade novel, so everything is pretty PG-13. No real fighting and a lot of the humor is of the preteen variety (a running joke is that Noah's family owns a flatulent dog, whose odors are often blamed on Noah). Noah has a dictatorial gym teacher named Mrs. Friendly who insists that he participate in everything no matter how humiliating it is for him. But Noah, with the help of his friends, rises to the occasion. And maybe he gets a little payback. No one ever suspects the disabled kid. Being in a wheelchair can open a lot of doors, both metaphorical and real, for a devious guy.
As for the romantic side of things, Alyssa and Noah are just buds. She's constantly accusing him of staring at her chest (it's hard not to, due to the standing/sitting dynamic) and Noah is more impressed by her fastball than anything else. Still, he freaks the hell out when he hears an untrue rumor that she's into him. You never know what high school might hold.
Talky Talk: Play Ball!
Author Antony John's earlier book, Five Flavors of Dumb, won the Schneider Family Book Award for the portrayal of a deaf teen. You'd think books that deal with disabilities would be heavy-handed, preachy tales of adversity, obstacles, and believing in yourself.
Not here. Noah, despite the fact he can't move his legs, is just another preteen. And instead of believing in himself, he plots revenge on Dynamo, Makayla, and Mr. Dylan, like a junior Blofeld. His plans usually fail spectacularly, but it's nice that he's not letting his disability stand in the way of his evil schemes. Teaming up with Alyssa and Dee Dub, this gang just might be a force to be reckoned with. Or they might end up burning down the neighborhood. Either way, this was a fast, funny read.
Bonus Factor: Weird Kid
It would have been easy for Noah and Alyssa to avoid Dee Dub, with his math facts and annoying questions. But they soon realize he's a loyal friend, a cunning planner, and a powerful hitter (both on the baseball diamond and off). Kudos for a character who's not saddled with a diagnosis. He's strange. And that's a good thing.
At least that's what my mother told me.
Bonus Factor: St. Louis Baseball
Noah and his father, like all good citizens, are fans of the St. Louis Cardinals. That's why Noah is rather offended when Mr. Dylan claims that he is secretly Fredbird, the Cardinals' mascot. Noah, who's been feeling like a mascot himself since he can no longer play baseball, resents this outrageous claim. Mr. Dylan is obviously just trying to impress his daughter. Wouldn't it be tragic if the truth came out? Noah and Dee Dub hatch a plan.
Alyssa is ready to have a showdown with Logan, Noah's former teammate and nemesis. Could a trio of unathletic dweebs really beat him in a baseball game?
St. Louis is my hometown, and it was nice to read about old landmarks like The Hill, Busch Stadium, and the Gateway Arch.
Bromance Status: Teammates
I enjoyed the ride-along with Noah, Dee Dub, and Alyssa. While I doubt a sequel is in the works, I can only imagine what these guys would have in store in high school.
Literary Matchmaking
How We Roll
How We Roll by Natasha Friend features another wheelchair-bound young man whose promising athletic career was cut short.
Caught Between Two Curses
For a feel-good story about Chicago Cubs fans dying from a curse, try Margo Dill's Between Two Curses.
FTC full disclosure: I received a free copy of this book from the author. No money or seats in Big Mac Land, however.
CUBS: Completely Useless by September