About the Book
Title:
Monstress, Volume 1: Awakening (Monstress #1)
Cover Story: Montell Jordan
BFF Charm: Hell No
Swoonworthy Scale: 0.5
Talky Talk: Morse Code
Arty Art: Decopunk Manga with a Splash of Carnage
Bonus Factors: Who Run the World?, Talking Cats
Anti-Bonus Factor: Cliffhanger
Relationship Status: Coffee Date
Cover Story: Montell Jordan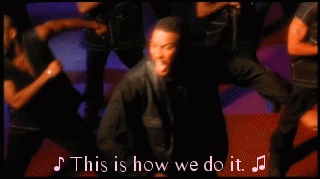 Two emoji praise hands up for this absolutely stunning cover. I could probably spend hours getting lost in all the intricate details, but the bright white font and the glow outlining the main character help provide depth to the picture while highlighting what's important, so my eyes know exactly where to look first without feeling overwhelmed.
The Deal
Maika Halfwolf is a 17-year-old Arcanic, a race of human-god hybrids, who was taken into slavery when the Arcanics and the humans were at war. In the war, humans allied themselves with the Cumaea, an order of human women with psychic abilities thought of as witches by the Arcanics. Maika risks her newfound freedom to infiltrate a Cumaean stronghold and seek answers about her past, only to find herself on the run with more questions than answers, two furry companions in tow (an Arcanic fox-child and a sarcastic, poetry-quoting cat), and an ancient, mysterious, dark power that both she and those hunting her seek to control before it's too late.
BFF Charm: Hell No
And the reason why can be summed up with the following four words:
She means that quite literally, so that's gonna be a hard pass from me on the friendship. You do you, though, girl!
Swoonworthy Scale: 0.5
There's one teeny tiny moment of swoon between two characters that might be explored more in future volumes, but Maika's a little too preoccupied with her demonic urges to think about her sexual ones.
Talky Talk: Morse Code
The setting of Monstress is an alternate-universe Asia called The Known World. There's an interesting dichotomy in how the worldbuilding unfolds. Throughout the story, we get little hints and bits of information here and there (dots), and at the end of each chapter or so we get a page-long explanation of an aspect of The Known World's history (dashes). (See what I did there?) Alternating between the two helps keep the longer sections from feeling like info-dumps — that, and the fact that they're presented as lectures by a cat named Professor Tam Tam.
Arty Art: Decopunk Manga with a Splash of Carnage
The art in this book is nothing short of phenomenal (see: Cover Story). There's an incredible attention to detail in everything from characters' facial expressions to the complex designs on buildings in the background. The most obvious style influences are Art Deco, steampunk, and manga, but all the blood and gore makes me wonder if artist Sana Takeda is a Game of Thrones fan.
Thankfully, people casually getting impaled and set on fire didn't bother the 2017 Hugo and Eisner Award committees! Monstress is nominated for two Hugos (awards in sci-fi and fantasy): Best Graphic Story and Best Professional Artist, as well as three Eisners (awards in comics): Best Publication for Teens, Best Painter/Multimedia Artist (interior art), and Best Cover Artist (for multiple covers).
Bonus Factor: Who Run the World?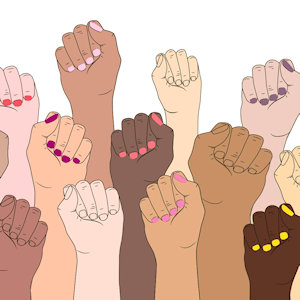 Most of the characters in Monstress are women, which gives the author room to explore Big Topics like race (some Arcanics can "pass" as human), slavery, war, and survival with nary a "well, actually…" in sight. Heck yeah, matriarchal society!
Bonus Factor: Talking Cats
We love talking cats here at FYA. In Monstress, cats are the oldest race in The Known World. They're poets, professors, and warriors, and the main feline in this story, Master Ren, is a sidekick with no shortage of snark.
Monstress is published by Image Comics, which also publishes the Saga series, and keen Saga fans may notice a subtle nod to our beloved Lying Cat within Monstress's pages.
Anti-Bonus Factor: Cliffhanger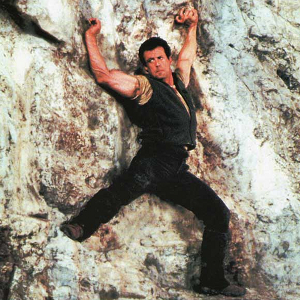 Why, gods, why??? I mean, it is the first volume (issues #1-6) of a new comic series, so it's somewhat to be expected. Thankfully, we don't have to wait much longer for Monstress, Volume 2: The Blood, which collects issues #7-12 and hits shelves this July. And if you prefer to read single issues instead of waiting for the trade paperback release, you probably already know what happens after that ominous "to be continued…"
Relationship Status: Coffee Date
You can tell a lot about someone from their coffee order. I'm the type who goes for caffeinated sugary milk, while you, book, ordered your coffee black, like your soul. I wasn't sure we'd get along (although one look at your cover and I knew you definitely had the goods — and hey, thanks for not pressuring me into ordering my steak coffee prepared the way you like it!), but our low-key coffee date was the perfect opportunity to dive into those deep, philosophical conversations about our pasts, our fears, our hopes, and our dreams. Despite our hours together, I feel like there's still so much more to learn about you, book, and I'm already fantasizing about our second date.
FTC Full Disclosure: I bought this book because I'm a grown-ass adult and I do what I want. I received no gold Galleons, silver Sickles, bronze Knuts, or muggle money for this review. Monstress, Volume 1: Awakening is available now.
---
About the Contributor:
Britt lives in San Francisco, CA. When they're not sprawled out on their classroom floor after a long day of droppin' knowledge, they can be found at home reading YA and/or reminding Netflix that yes they are still watching, thank you very much.