Cover Story: Bland
BFF Charm: Yay
Talky Talk: Classic Fairy Tale
Bonus Factors: Found Family, Loyal Pets, Magic
Anti-Bonus Factor: Abuse
Relationship Status: Fast Friends
Cover Story: Bland
This feels very YA, even though this is an adult book, and not something I'd really look at twice. It's not doing the book inside justice (although I've seen images of the inside of the hardcover book and it's much cuter, but alas I am more of an e-book gal).
The Deal:
Marra is the youngest of three princesses in her royal family's modest kingdom, and if you ask her, she isn't really suited for the royal life. Luckily her oldest sister is the one married off—and then her next-oldest sibling (to the same man!) after their sister dies in a tragic accident. Marra is shipped off to a convent to avoid her having any children that may try to lay claim to their throne, and she spends her next fifteen years doing honest, hard work with the nuns of Our Lady of Grackle.
Her comfort and ability to ignore the outside politics comes with a price: she is devastated to learn that Prince Vorling, her sister's husband, is abusive and controlling, and her kingdom's safety is balanced on his knifepoint. But what is Marra, a useless, minor royal with no real power or influence able to do?
There's simply no choice: Marra must kill her sister's husband.
BFF Charm: Yay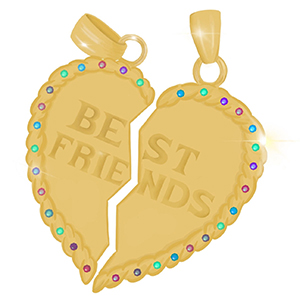 Marra is thirty years old, though she often feels a bit younger, but I'll give her some grace: she got sent to a convent at fifteen and prior to that she was a sheltered princess; her naivete isn't exactly her fault. I sympathized with her feelings of powerlessness and cheered her on as she persevered (of course with some help from her friends, but it's only smart to utilize every advantage you have). I found Marra very relatable and would gladly join her for tea to hear about her adventures.
Swoonworthy Scale: 4
As she collects companions, Marra and the dust-witch free a disgraced knight from the goblin market. He is honorable and tortured and kind, and their moments together are sweet. There isn't a strong emphasis on romance, but I was getting along with everyone in the group and didn't need any relationship drama.
Talky Talk: Classic Fairy Tale
I had so much fun with this book. It opens on Marra working her fingers raw as she completes three impossible tasks in order to get a dust-witch to help her murder a prince, but the story really takes place afterwards as they travel to the Northern Kingdom. There's all the elements of classic fairy tales that you're familiar with to give the story a good base without needing a ton of world-building, and just enough originality to keep it fresh.
Characters are what make this book shine, my favorite being the dust-witch: a mysterious, tough-as-nails older woman with a literal demon chicken companion and a sharp tongue, but I also loved the loveable godmother who curses better than she blesses. From Marra's wry internal monologue to the banter between the eventual friends, I found myself loving the journey and not even caring about the destination. It was a quick read that I honestly wanted to go on longer, but it still left me smiling by the very last page (even the author's acknowledgements were delightful).
I saw that one of my favorite modern-day fairy tale authors, Juliet Marillier, gave Nettle & Bone five stars on Goodreads, so, like, what more of an endorsement do I need??
Bonus Factor: Found Family
Truly one of my favorite tropes, when a disparate group of individuals who would otherwise never look at each other twice end up banding together for a cause.
Bonus Factor: Loyal Pets
So the reason Marra is working her fingers bloody in the opening chapter is because one of her impossible tasks is to create a dog out of bones and wire and make it come to life. And thus we have the unimaginatively named Bonedog, the goodest boy. Any book with an animal companion probably automatically gets at LEAST half a star from me (a full star if they're a sarcastic cuss, but this particular pet-friend isn't a talker).
Bonus Factor: Magic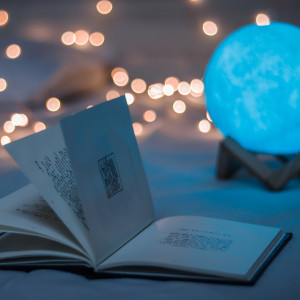 This isn't a detailed magic system, so no worries about new terms and hierarchies of elemental magic or what-not – magic in this book is just kind of there, and when it happens a lot of isn't explained, but I honestly didn't care one whit. My favorite part—another trope I love—is the uncanny goblin market the dust-witch takes Marra to. It's off-putting and seductive and unsettling and cool to read about.
Anti-Bonus Factor: Abuse
There's nothing graphic depicted in this book regarding Marra's sister, Kania, and her abusive husband, Prince Vorling, but you'll rage against the unfair position she is put in as she struggles to conceive a healthy heir and deal with the fact that she was given up as a literal sacrifice to keep her kingdom from being destroyed.
Relationship Status: Fast Friends
Right from the get-go, Book, I knew we had something special going on. You give me magic and adventure and I'll give you a rapt audience of one.
Literary Matchmaking
Uprooted
Naomi Novik is another author who knows how to write in that fairy-tale voice that whisks you away to lands unknown where magic exists and heroines are normal women who believe in what's just. Wild Magic (The Immortals #1)
This is like my fave Tamora Pierce stories all grown up. I'm most partial to Wild Magic because: talking animals, duh. (The third book also features a pet bird made entirely of bones!)
FTC Full Disclosure: I purchased my own copy of this book. I received neither money nor peanut butter cups in exchange for this review. Nettle & Bone is available now.