Cover Story: Ladybirds Lineup
BFF Charm: Eventually
Talky Talk: Mental Health Meets Multiversal Dangers
Bonus Factors: Secret Societies
Anti-Bonus Factors: Mean Girls. Overbearing Adults
Relationship Status: Scout Sisters
Cover Story: Ladybirds Lineup
This looks like both the cover of a promotional brochure and a group of criminals one might be asked to choose from in a police station. (It was obviously the middle person.) I love it.
The Deal:
Prudence "Prue" Perry is a legacy Ladybird Scout, meaning that she's part of a secret society of women who protect humans from mulligrubs—demons from another dimension who prey on emotions and, eventually, human flesh. But after losing her best friend in an accident three years ago, Prue wants nothing to do with the Scouts and is actively seeking a way out.
She sees a light at the end of the tunnel when given/forced into the opportunity of teaching new recruits the ways of the Ladybirds. If only they can all make it through the summer alive.
BFF Charm: Eventually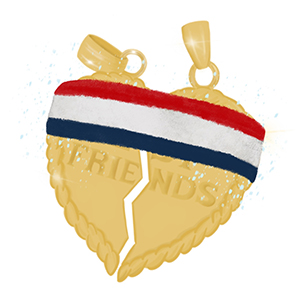 I get that Prue is traumatized by the loss of her best friend Molly, and I can't imagine that it's easy to just "get over it" like a lot of folks in her life expect her to do. But Molly wouldn't have wanted Prue to turn her back on something that saves lives, even though she lost hers while trying to do just that. I like that Prue eventually realizes that she can actually do a lot of good if she looks at her situation from a different angle, and watching her come to the realization that she doesn't need to let grief rule her life is applaudable. It might have taken us a bit to see eye to eye, but we got there after a fashion, and we're tighter than we might have been otherwise because of that.
Swoonworthy Scale: 3
Prue's relationship with Kyle is great, aside from the fact that she's keeping a huge secret from him. And her efforts to teach the new recruits the ways of the Ladybirds are taking a lot more time than she expected—and he's not willing to overlook her absences and skirted questions forever. (Never fear, though, these two do eventually work it out. There's just an overlying theme of secrets, and that rarely ups the swoon.)
Talky Talk: Mental Health Meets Multiversal Dangers
The idea of the multiverse is on a lot of minds right now, thanks to the new Dr. Strange movie and Everything Everywhere All at Once (which I still haven't seen, *cries*), but Anderson's take on the idea is that bug-like emotional vampires sneak through the cracks to cause us mental trauma—and a society of women train, in secret, to kill them and keep humanity safe. It's an entertaining idea that easily fits into "human canon," thanks to Anderson's attention to detail (explaining away the fact that people without the "sight" can't see the mulligrubs so they aren't aware of their existence); it wouldn't surprise me if societies like the Ladybirds actually did exist in real life.
Anderson's writing is always punchy and quippy, and while this book features less enemistry than some of her previous ones (leading to the lower swoon score), I still found it delightfully real. The story is an honest look at trauma, grief, and PTSD from a fantastical angle, and it packs an important message in a literarily literal punch.
Bonus Factor: Secret Societies
I'm no lady, so I'd probably chafe at the multitude of tea parties, "proper" behavior, and pastels of the Ladybirds—until, that is, I heard about the weapons training. Would I choose a staff weapon or something close-range like dual daggers? I'm not sure!
Anti-Bonus Factor: Mean Girls
Prue's old teammates have continued on in her and Molly's absence, rising through the ranks of the Scouts thanks to questionable leadership and mean girl antics. They're getting the job done, but at what cost?
Anti-Bonus Factor: Overbearing Adults
Related, a lot of the older women in Prue's life are far too rigid about how Ladybirds are expected to act and be in all aspects of life, not just the Scout bits. They don't see the need for change, and that probably would have had Prue running for the hills even if Molly hadn't died. Thank goodness Prue's around to shake things up, even if it's a major struggle at first, both in her own head and for those in charge.
Relationship Status: Scout Sisters
I don't have the Sight, Book, and I'm way too old to be a baby bird, but I'd really love to get the chance to help save humanity from the mulligrubs (and choose a badass weapon to wield). If we have to spend a lot of time getting to know each other along the way, that's just a bonus.
Literary Matchmaking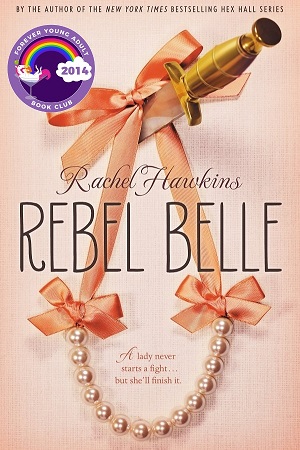 FTC Full Disclosure: I received a copy of this book from Henry Holt and Co. (BYR), but got neither a private dance party with Tom Hiddleston nor money in exchange for this review. Scout's Honor is available now.