Cover Story: Boooo….
Drinking Buddy: 건배
MPAA Rating: PG-13 (adult themes)
Talky Talk: And They All Lived Happily Ever After
Bonus Factors: South Korea, K-dramas
Relationship Status: Friend's Girlfriend
Cover Story: Boooo…
What's to like? We have a picture of the title character so we don't get to imagine her. We have a shot so generic, it could be used for any book featuring a young Korean woman. And, as Sandy said, it's a cover that would drive away boy readers. I think this may be my least favorite cover of all time. No, it's the second worst.
The Deal:
Hana just landed a role in a popular K-drama, Fated Destiny. She's playing opposite Bryan Yoon, the hottest K-pop star in South Korea. This is her chance to make it big in a highly competitive world.
But the directors think the show needs just a little more pizazz. What if…and they're just spitballing here…what if Bryan and Hana were to start dating? Not for real, of course, but if they were seen in public all lovey dovey, allow the paparazzi to take a few candid shots…that could really stir up some publicity.
Hana, who knows the country is full of girls who would gladly take her place, on or off camera, agrees. And they like write up contracts and everything. She has an official fake boyfriend.
But there are complications. Bryan, despite his arrogance, his charm, and the legions of 'Brybabies', is just kind of a regular guy. And maybe his affection for Hana isn't just acting. I mean, she should be flattered, right?
Also, the producers decided the show needs a love triangle. They bring in a new girl named Minjee, an old acquaintance of Hana's, to compete for Bryan's on-screen affections. It's easy to see where this is heading. The little minx is ready to start a romance with her co-star. No, not Bryan…
Drinking Buddy: 건배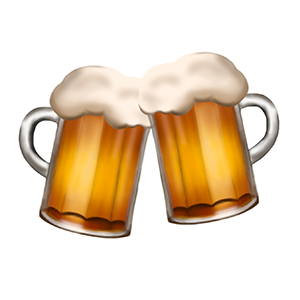 Hana is certainly a nice person. Korean born, she lived in Florida for quite a bit, making her a little uncomfortable now that she's back in Seoul. She's realizing she's not attracted to men, and doesn't really have anyone she can go to with that. And she dare not make a move with Minjee unless she's really sure.
But…a week after I read this book, I couldn't really remember any of her personality traits. She's like the cover model: sweet and pretty, but nothing that really sticks in your brain.
MPAA Rating: PG-13 (adult themes)
We're used to complaining about how backward the US is compared to Europe when it comes to LGBTQ+ rights. But when one considers the whole globe, you realize that only one Asian nation (Taiwan) has legalized same-sex marriage. In the West, we often don't realize a celebrity is gay until we see a picture of them with their partner. I was kind of surprised to realize that in Korea, homosexuality is very much frowned upon. Hana and Minjee realize that if their relationship ever got out, the show would be quickly and quietly cancelled, and they'd never work again. In Hollywood or New York, the idea of 'rivals onscreen, lovers off screen' would have the promoters drooling. In Korea, it's just the opposite.
Talky Talk: And They All Lived Happily Ever After
I like a good happy ending, but this book had a happy beginning and a happy middle as well. Hana has feelings for her old friend? Well, guess who feels the same way? Annoying Bryan finds out? Guess who's secretly a nice guy, willing to cover for them?
Yes, Hana and Minjee are risking their careers to be together, but…I just never really felt scared. I never felt the stakes were high.
Bonus Factor: South Korea
Hana has lived a lot of her life in the United States, so there's a bit of culture shock, working in Korea. Not a lot; her parents were born and raised there, and she speaks the language. But there was enough new to her that I got to learn more about this fascinating country through Hana's eyes, without feeling like I was being lectured to. As Hana and Minjee sneak out to find some alone time, we get a local's view of Seoul. And now I want to visit.
Bonus Factor: K-dramas
Hana and Bryan's show, Fated Destiny, is about a young man realizing he's found his lover (later, lovers) from a past life. These shows are sweeping the world and I know it's only a matter of time before Sandy gets into one and I'll make a big show about not watching and then I'll get emotionally invested by the end of the first season.
These shows have something in common with the BBC: high quality, low quantity. Hana's show will last two seasons of just a few episodes, so even if the show isn't cancelled, and she might be out of work before she finishes high school. So it's extra important she doesn't cause any sort of a scandal.
Relationship Status: Friend's Girlfriend
Absolutely sweet and fun, but didn't leave much of an impression.
Literary Matchmaking
Where There's a Whisk
In Sarah J. Schmitt's Where There's a Whisk, another TV star is forced into a fake love triangle.
Dare Me
How about the dark side of fame? Try Eric Devine's Dare Me.
FTC full disclosure: I received a free copy of this book from the publisher, but no money or Korean food.