About the Book
Title:
Tokyo Dreaming (Tokyo Ever After #2)
Cover Story: Still Paper-tastic
BFF Charm: Big Sister
Talky Talk: Easy Breezy
Bonus Factors: The Fame Game, Best Frienemies, Loyal Pets
Relationship Status: Vacation Fling
Spoiler Alert: This review contains spoilers for the first book in the series, Tokyo Ever After.
Cover Story: Still Paper-tastic
If there was one thing I was sure of about this sequel, it's that it would have an awesome cover. Artist John Ed De Vera* has returned with another exquisite masterpiece. Ironically, for a book with 'dreaming' in the title, Izumi's eyes are wide open, as if she's gazing at the limitless possibilities ahead. And, of course, she's surrounded by the iconic sakura of her new home.
*Bonus for YA fans: he also created a design of Sabaa Tahir's An Ember in the Ashes series!
The Deal:
After a rocky arrival as as newly discovered princess of Japan, Izumi Tanaka is finally settling into life in Tokyo. Love is in the air, between her and Akio, her former bodyguard and now boyfriend, and also Izumi's parents, who have been lovey-dovey and inseparable ever since they've been reunited.
In fact, Mom and Dad want to married — but not if the Imperial Household Council has their way. They don't approve of Izumi's mother as a suitable match for the Crown Prince of Japan, and their impression of Izumi herself isn't helping matters, either.
With her parents' marriage on the line, Izumi is determined to do everything she can to get them to the proverbial altar. Becoming the perfect princess might win the council's approval, but will Izumi lose sight of her own Happily Ever After?
BFF Charm: Big Sister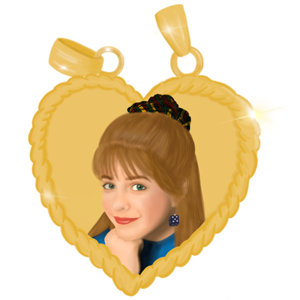 When we last saw Izumi, it seemed like the Japanese public was finally warming up to her. Well, one step forward and two steps back, since they're less receptive to their new princess dating a commoner and also having the audacity of being an 18-year-old who hasn't figured out what to do with their life. (Not that Izumi's actually expected to work a day job, but her indecisiveness over colleges — which one to go to, or whether to go at all — is causing a minor commotion.)
Under the scrutiny of an entire country, it's understandable why Izumi feels like transforming herself into a picture-perfect princess is an obvious solution. (If you don't give them anything to nitpick, then they won't nitpick!) I've been through these people-pleasing scenarios with enough younger book siblings to know how they usually play out, so all you can do is watch them make mistakes that you can see coming and hope that the lessons won't be too painful to learn.
Swoonworthy Scale: 5
Now that Izumi and Akio have gone public, he's no longer her bodyguard (which assuages my ethical concerns from last time), which also means he's joined her under the microscope of the prying public. It's an unenviable position, but one that's less harsh to someone who's already accustomed to high society — like Izumi's new college tutor, Eriku. And what's missing from the Perfect Princess Plan? A Perfect (Fake) Boyfriend.
There's one more couple in the book that's arguably the most important but I would have liked more of: the long-lost star-crossed lovers, Izumi's mother and father. Even though this is YA, I wanted to be more invested in their romance, especially since Izumi is sacrificing so much for it. Give me Season 5 Emily and Richard shipping!
Talky Talk: Easy Breezy
Who doesn't like a bit of escapism, especially amidst *gestures at everything*? The books in this series make for great beach reads that can be devoured in single sittings — and you might pick up some phonetic Japanese, too.
Bonus Factor: The Fame Game
I'm not familiar with Japan's tabloid culture as it pertains to their royals, but the one in this series is reminiscent of the IRL British press (but less vicious to women of colour). Tokyo Tattler articles have appeared throughout the books since the first installment, and and there's no shortage of opinions from royal reporters and bloggers to provide a sense of public sentiment towards the spectacle caused by Izumi's mere existence.
Annoying and invasive as these gossip hounds can be, Izumi's also learning how to game the system. If she's going to be the talk of the town no matter what she does, she might as well let them gossip — but on her own terms.
Bonus Factor: Best Frienemies
Glamourous and seemingly perfect, Izumi's cousins Akiko and Noriko (aka The Shining Twins (as in, that The Shining)) might be even better as her allies than they were her enemies. And they were really, really good at being her enemies.
Bonus Factor: Loyal Pets
Izumi's mother isn't the only one who's made the move to Tokyo — Tamagotchi the terrier mix is now a palace pooch! He's also not the only canine on the scene, as Momo-chan the Saint Bernard becomes the most frequent important name-drop of the book.
Relationship Status: Vacation Fling
As these books have shown, dreaming of being with royalty is a different matter altogether than actually being with royalty. (Honestly, I was thinking about how much more I'd enjoy royalty if not for the classism, which is, like, the entire point.) This series and I might not be made for each other, but that doesn't mean we have to stop hooking up when we're in the same city.
Literary Matchmaking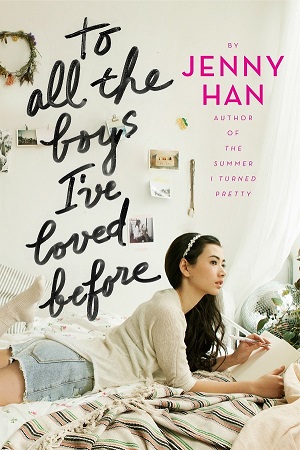 FTC Full Disclosure: I received my free review copy from Raincoast Books. I received neither money nor gelato for writing this review (dammit!). Tokyo Dreaming is available now.