About the Book
Title:
Send Me Their Souls (Bring Me Their Hearts #3)
Cover Story: Precarious Turn Arrrrroooooound
BFF Charm: Single White Female
Talky Talk: Sass and Swordplay
Bonus Factors: Squad Goals, Witches
Anti-Bonus Factor: TEABS
Relationship Status: Always and Forever
Red alert! Send Me Their Souls is the third book in the Bring Me Their Hearts trilogy. If you haven't read the first two books in the series (Bring Me Their Hearts and Find Me Their Bones), man your battle stations turn away now, as there might be spoilers in this review. If you're caught up, however, feel free to continue below.
Cover Story: Precarious Turn Arrrrroooooound
Girl, watch yourself! That very large dog is about to eat you up!
This cover definitely fits with the themes of the series, and I love the unique treatment of the title. BUT WHY DID YOU RADICALLY CHANGE COVERS FOR THE THIRD BOOK, Publisher? That's one of my biggest book peeves, even when the new covers are great. It totally throws off my whole shelf aesthetic, and y'all know how important a cohesive shelf aesthetic is.
The Deal:
Zera's found her way back into the good graces of her friends, but it took Varia's gaining control of the Bone Tree—and control of the valkerax as well—to do it.
Together, Zera, Lucian, Mal, and Fione must figure out a way to save Varia, and their world, before she destroys everything.
BFF Charm: Single White Female
Zera is everything I'd want to be were I a YA fantasy heroine. She's funny and pretty and daring. She's loyal and friendly and strong. She doesn't have a heart—literally—but her "unheart" is huge; she cares openly and loudly, and doesn't bother with worrying about what people think of her for it. Sure, she can turn into a beast-human hybrid with six eyes that weep blood, but everyone's got their quirks.
I'd also give shiny BFF charms to the rest of her crew: Lucien (although his might be a Love charm …), Mal, and Fione. And to the author herself, for creating these brilliant people. (Sara, if you're reading this, I promise I'm not creepy. I just think this series is awesome, and, ergo, so are you.)
Swoonworthy Scale: 8
Zera and Luc have been fighting their feelings for two books now, and Wolf, graciously, gives the readers—and her characters—most* of what they want in Send Me Their Souls. The two give in to their chemistry and their relationship early on, and there's no big event that causes them to break up or nonsense of the like as one might expect from a YA novel. Their PDA is delightful, particularly how much discomfort it causes Mal, and their honesty with each other about all of their feelings, not just the shiny happy ones, is refreshing.
"It's just one word. It shouldn't make me so happy. It should take more than just one. It should take books, endless epic poems, a bard's monologue to make me feel this hot, this strong, this quickly. It's not fair. It's not fair he can do this to me."
*I say most because the actual sexy times are a bit "fade to black" for my liking. But I've been reading romance novels lately, so my views might be a bit skewed.
Talky Talk: Sass and Swordplay
One of the main reasons I've loved this trilogy so much is the characters' dialogue. It's always timely and quippy and smart and makes me laugh as much as it makes me think. Wolf has such a way with character creation; Zera and her friends, and even the secondary characters, feel so real—even when one of them can turn herself into a monster with six eyes, fangs, and claws. (Oh, and is a literal zombie kept "alive" through magical means.) Her characters are ones who lodge themselves in your heart and you want to spend far more time than you're given together.
"Ah." I nod knowingly, ducking around a tree branch. "The strong silent type. I understand."

He leaps over a root nimbly. "You wouldn't know silence if it dueled you in the streets."

I look at him with mock offense. "Who gave you permission to be so right and so rude at the same time?"
In some series, this more "modern" style of dialogue serves as a detraction from the fantasy feel, causing a strange "this is not anything like our world and yet it is?" confusion. But Wolf, thankfully, has found a way to make it work, and she only gets better in this final leg of the trilogy.
Bonus Factor: Squad Goals
The team of Zera, Luc, Mal, and Fione is kind of the perfect YA squad. You have your brains, your brawn, your sass, and your seriousness in equal measure. (They're on part with the superb Six of Crows crew, and y'all know how much I love those idiots.) I don't think there's much I'd have to offer them as far as useful skills go, but I'd be their watergirl if they'd let me tag along on their adventures.
Bonus Factor: Witches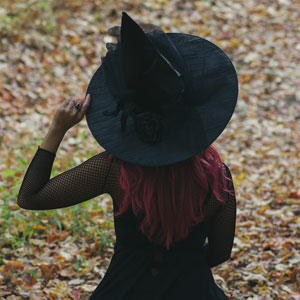 Although we've seen a variety of witches so far in this series, Send Me Their Souls goes a step or six further. No spoilers, but the whole idea of what magic does to a user when they overextend themselves is both SUPER creepy and super cool.
Anti-Bonus Factor: TEABS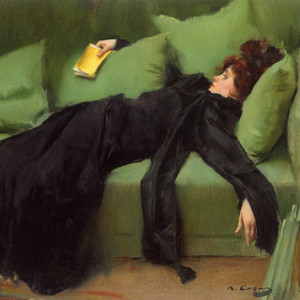 When I first read Bring Me Their Hearts in 2018, I had no idea how much I'd come to love this series. The initial book kind of snuck up on me, and the series as a whole hasn't gotten nearly the acclaim it deserves. I'm feeling the TEABS hard today, y'all. I'm going to miss this crew.
Relationship Status: Always and Forever
I said as much above, Book, but I'm in my feelings pretty hard today. We had a stellar time together, through bad times and good, and have come out the other side better for it all. I don't know if it needs to be said, but I'm all in, and I take the whole "till death do us part" thing very seriously.
Literary Matchmaking
Serpent and Dove
And Shelby Mahurin's Serpent & Dove is another fantasy that forces two people together who, at first, are totally incompatible. Also: Witches.
FTC Full Disclosure: I received a copy of this book from Entangled Teen, but got neither a private dance party with Tom Hiddleston nor money in exchange for this review. Send Me Their Souls is available now.