Cover Story: (Mostly) Montell Jordan
BFF Charm: Bonnie Tyler
Talky Talk: Change of Pace
Bonus Factor: Sign Language
Bonus-ish Factor: World Building
Anti-Bonus Factor: Deus Ex Machina
Relationship Status: Casual Acquaintances
Cover Story: (Mostly) Montell Jordan
This cover is so beautifully evocative of Chinese period dramas, that I'm tempted to just cue up "This Is How We Do It" and move on. Buuuut I do have quibbles: the hairstyle feels too modernly minimalistic, even for an impoverished village like Fei's; and the pose would even be too dramatic for the runway challenge of America's Next Top Model, because what are you even doing? Sure, it makes for a v. striking cover with billowing (and somewhat sheer?!) sleeves for the title to be conveniently superimposed upon, but it actually makes no sense unless she's about to perform an iconic BSB dance move.
The Deal:
Perched upon a mountain top, Fei's mining village has long lost the ability to hear, effectively rendering its people unable to navigate down the dangerous terrain—and completely dependent on the valley below for food deliveries via zip line.
But now, the villagers are also starting to lose their sight. With production from the mines dwindling, so too is the food supply that it's traded for. As a desperate situation grows hopeless, something incredible happens to Fei: she can suddenly hear. But can she use this newly restored sense to make it to the base of the mountain and save her village?
BFF Charm: Bonnie Tyler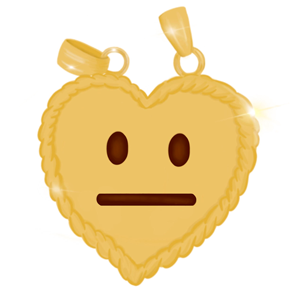 Brave and resourceful, Fei's totally someone I'd like to have in my corner. But beyond that, her personality doesn't particularly leap out at me. I'm not sure how much we'd hang out unless I need a hero.
Swoonworthy Scale: 4
Not only does Fei have history with Li Wei (incl. an inside joke nickname), but village hierarchy strictly forbids unions between artists like her and miners like him. Even though the ingredients for mega-swoon are in place, Fei and Li Wei didn't quite reach those heights for me. Romance is usually an area that Richelle Mead excels at, but I had to chortle at an "OOPS there goes his shirt" moment and a declaration of love served with so much cheese that it should come with a warning for lactose intolerance.
Talky Talk: Change of Pace
It's been a while since I read Vampire Academy, but Mead has definitely stepped out of her comfort zone for this one, with a more solemn tone and subdued humor than the series that put her on the YA map.
Bonus Factor: Sign Language
I've always been fascinated with languages, but this story has renewed my appreciation for sign language and communication in general. (Although, of course, the ASL letters pictured above could mean absolutely nothing to Fei and the other characters!)
Bonus-ish Factor: Worldbuilding
Obvs, this story draws inspiration from ancient China and Chinese folklore, but the mountain villagers' society has its own fictional customs and traditions, so everything's kind of vaguely Chinese. Including a bunch of proper nouns that I wish I knew which Chinese characters they should correspond with, since I'm a noob at pinyin and I legit wondered whether a couple of people names were supposed to sound like dim sum dishes (e.g., Bao and Xiu Mei).
Anti-Bonus Factor: Deus Ex Machina
Without giving too much away, the resolution has me conflicted. Part of it works outside of this world's pre-established rules up to that point. There are a few subtle allusions beforehand, but it's not until the book is nearly over that a major game changer—like, story changer—is revealed. I'm all for keeping the reader guessing, but this feels more like a contrivance.
Casting Call:
Confession: I basically imagined renowned animated hottie Shang from Mulan as Li Wei.
Relationship Status: Casual Acquaintances
I've tested the (lukewarm) waters with this author before, but the compelling premise and alluring setting convinced me to give her latest novel a try. Unfortunately, we still haven't hit it off, no thanks to how this date wrapped up. I'm not ready to deem us incompatible just yet, but it's certainly starting to look that way.
FTC Full Disclosure: I received my free review copy from Razorbill. This review was originally posted on Kirkus Reviews in exchange for monetary compensation, which did not affect or influence my opinions. Soundless is available now.