About the Book
Title:
Terrier (Beka Cooper #1)
Cover Story: Orange You Glad To See Me?
BFF Charm: Yay
Talky Talk: Classic Pierce
Bonus Factors: Criminal Intrigue, Magical Animal Friends
Factor: Epistolary Format
Anti-Bonus Factor: Slavery
Relationship Status: Watch Partner
Cover Story: Orange You Glad To See Me?
I feel like that hairstyle is not to uniform regulation. Get those pieces out of your face, Beka! This is very monochromatic. At least the notes—the pigeons, Pounce the Cat, Beka's white trim on her uniform and that baton, the crowded cityscape—are all very representative of the story within. I am NOT crazy about that font though.

The Deal:
Beka Cooper may be a low-born lass from Mutt Piddle Lane, deep from The Lower City of Corus, but she's not content to stay there—at least, not as a regular citizen. Ever since she was eight years old and singlehandedly brought her mother's jerk of a boyfriend to justice with the Provost's Guard (AKA the police force of the capital), Beka has longed to be a one of the Provost's Dogs. Now at sixteen, she has finally completed her year in training, earned her Puppy trim, and received her assignment with two of the best Dogs in their district, Tunstall and Goodwin.
They say only a mad person would willingly want The Lower City as their hunting grounds, but Beka feels the most comfortable with the people she's grown up with. Plus, she knows she can make a difference—if she doesn't get her brains addled during her normal Night Watch first. That caring nature gets her mixed up in an investigation into the Shadow Snake, a sadistic yet invisible criminal who takes children for ransom and kills them if the parents don't pay up. Beka's facing an uphill battle: most people think the Shadow Snake is a made-up bogeyman meant to scare children, and resources are already in short supply, what with the city's meanest criminal, Crookshanks, up to some seriously shady, and potentially murdery, business. Can this Puppy really do the work of a Dog?
BFF Charm: Yay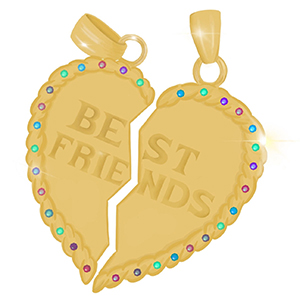 If you've read a Tamora Pierce book protagonist and liked her, then you'll enjoy Beka. She's cut from the same cloth as her other Tortall compatriots: a girl who has a goal and sets out to reach it with determination, hard work, and a bit of sass. Beka's definitely the shyest of the bunch; she has trouble even holding someone's gaze if she doesn't know them, but her enthusiasm for being a Dog forces her to overcome her issues when it counts. Beka is conscious of every stroke of good fortune she's received throughout her short life, and she has a unique and sympathetic understanding of the downtrodden and poor from the city slums, which does her credit. That's not to say she can't kick a cove's butt when he deserves it, but she tries to keep a cool head. I'd love to join Beka and her motley crew of friends for their daily breakfast.
Swoonworthy Scale: 2
The entire story takes place in just over a month, and during that time Beka has her hands full with a lot of not dying. Rosto the Piper is a new Rat from Scanra with his eye on the Rogue's seat in the thieves' court, and while he flirts with Beka, he also flirts with everyone else, and seemingly has two live-in ladies, Aniki and Kora (who become Beka's friends). So, it's complicated. Plus, should a Dog really get involved with a Rat? That just sounds like a recipe for disaster.

Talky Talk: Classic Pierce
I've been reviewing Tamora Pierce's books for almost two years now. It's safe to say I enjoy her style of fantasy, feminism, and ability to integrate "tough" topics (the kind many people think children or teens can't understand) in natural and informative way. Beka's story is no different, even though The Lower City is one area of Corus we've rarely seen in past books (which focused more on the well-to-do and royalty of Tortall). Pierce focuses here on topics like organized crime, lack of resources for poorer areas and their government agencies, alcoholism, and sanctioned slavery, and this can make the book feel dark, but she always balances it with positive themes of friendship and self-determination. Beka's problems are real-world relatable, murder and robbery, not ones borne of magic and immortal creatures.
I also enjoy the fact that Beka is the great-times-six grandmother of good ole George Cooper (remember, Alanna's beau and a former Rogue himself?) so we're not only seeing a different area of Tortall, but an earlier time period as well. Pro-tip for those reading who get a bit confused by the colorful slang that Beka and her fellow Dogs use (what, exactly, is a doxie or a mot?)—there's an index in the back with vocab words as well as a brief overview of the Provost's Guard, if you need to remind yourself what the difference is between the Evening Watch and the Night Watch (and no, it's not "one is in Game of Thrones").
Bonus Factor: Criminal Intrigue
We were first introduced to the Court of the Rogue when Alanna ran into a pants-less George in the Inn of the Dancing Dove. George ruled with a casual, breezy-until-you-betray-me air, and it's fun to see a different, lazier sort on the throne. Kayfer has been Rogue a long time, content to get drunk and rich off his laurels and the backs of others. But times are a-changin', and I'm guessing Kayfer won't be in charge for long…
Bonus Factor: Magical Animal Friends
Beka has a familiar, purple-eyed cat friend named Faithful Pounce, whose origins are a topic of multiple debates. He's a lot more mellow and less sassy in his younger days, though he's still plenty smug when he pulls off an un-catlike maneuver. While magic has a lot less focus in this series than others, Beka is not without a bit of her own: she can speak to the ghosts of those who died violent deaths because they attach themselves to pigeons, who carry them around until they find their way to the Black God. She also inherited the ability to interact with dust spinners, bits of wind, dirt, and snatches of conversation that frequent street corners at certain parts of the city.
Factor: Epistolary Format
Beka's story is written in the form of a journal, stemming from her desire to remember her first few weeks as a Puppy. For the most part I enjoy the inner look at her private thoughts, though as I've often felt that with this format there needs to be some serious suspension of disbelief when it drifts into "wow, this person has incredible recall of everything everyone said and did last night!" I handwrote my journal for more than a decade before I gave it up for a long-running Word document, and let me tell you, no one is that detailed when writing with ink and quill.
Anti-Bonus Factor: Slavery
Back in Tortall's not-so-glorious history, they allowed the buying and selling of slaves in the King's name, so long as you were paying the King's taxes. Unlike the Raka and the Luarin in the Copper Isles, this slavery wasn't about oppressing a particular people, but it does seem like a good way to control the poor. Families with too many mouths to feed and not enough money to do so would secretly sell their least favorite children to slavers (or just claim they were stolen by slavers, to save face).
Relationship Status: Watch Partners
I would feel pretty safe going out into the Cesspool with you at night, Book; I know you'd have my back and wouldn't let anyone rob me blind. And I'd totally do the same for you—though I'd definitely need that year of training first.
Literary Matchmaking
Truthwitch (The Witchlands #1)
Partners in work and friendship is a theme echoed in Sarah Dennard's Truthwitch, which also features magic and harrowing journeys to stay alive.
Plain Kate
For another fun fantasy featuring a low-born girl making something of herself amidst witches and cat-friends, read Plain Kate from Erin Bow.
Sabriel (Abhorsen #1)
Sabriel from Garth Nix also features a journey and a cat who isn't quite what he seems.
FTC Full Disclosure: I purchased my own copy of this book. I received neither money nor peanut butter cups in exchange for this review. Terrier is available now.