Cover Story: Bloody Baywatch
BFF Charm: Big Sister
Talky Talk: Now & Then
Bonus Factors: Summer Camp, Murder Mystery
Relationship Status: Strong Start
Cover Story: Bloody Baywatch
They say 'don't judge a book on its cover,' and like, that's fine or whatever, but I FOR SURE snagged up this book before I'd even read the blurb based on the cover alone. A blood-splattered lifeguard swimsuit screams INTRIGUE.
The Deal:
Goldie, Ava, and Imogen have been best friends since they met as kids at Camp Alpine Lake, a picturesque Vermont summer camp that feels like something straight out of the movies. Despite being from wildly different backgrounds – Goldie is a local from a working class family, an exception to the usual upper class Manhattanites that make up most of the camp's kids, while Ava is from one of New York's wealthiest families – Goldie, Ava and Imogen have always told each other everything.
But this year, the girls are returning to camp as counselors before heading off to college in the fall. And Goldie fears seeing her best friends again because she's been keeping a horrible secret from them – one that has ruined her chances at a future.
Goldie is still trying to figure out how or even if to tell her friends the truth when a dead body is found at Camp Alpine Lake, and what should've been the perfect last summer for three best friends turns into a summer of suspicion, paranoia and questioning whether they ever knew each other at all.
BFF Charm: Big Sister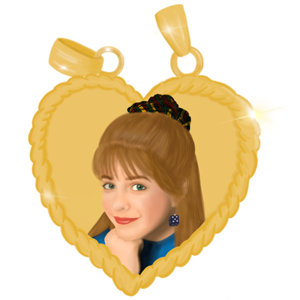 Repeat after me, baby girl: we are NOT, I repeat we are NOT, signing away our lives and our future to protect the reputation of our boyfriends. NO MAN IS WORTH THAT.
I liked Goldie, but man it was hard to form any opinions about her outside the lens of what she went through to help her boyfriend, Heller. She's from a working class Vermont family but has spent her summers being best friends with some of Manhattan's richest kids. The girl understands nuance, and in some ways, she has historically been good at protecting herself. But first love makes us do crazy things, I guess?
Swoonworthy Scale: 3
In the first act, we get a glimpse through flashbacks of Goldie meeting Heller, the beloved, beautiful, popular jock who singles her out and makes her feel more special than anyone else ever has. There's a little bit of fairytale swoon, but it's O V E R the moment we find out that he'd throw his girlfriend under the bus to keep a hockey scholarship. As I was reading, I sometimes thought Goodman was trying to make us feel something for Heller-&-Goldie even after we know what he did to Goldie, but that's an ABSOLUTELY NOT for me.
Talky Talk: Now & Then
Goodman sets up a great story. Then-and-now chapters coupled with Goldie's unreliable narration draw out the tension and tease out the backstory bit by bit. So figuring out what happened in Goldie's past is exciting, but there's also a foreboding sense that something bad is coming too.
Unfortunately, things sort of unraveled in the second half. The mystery element was fine but felt somewhat detached from the immediate story and characters. There isn't much I can say without spoilers, only that once everything came to light, it all felt a little anticlimactic.
Bonus Factor: Summer Camp
Camp Alpine Lake is your classic summer camp setting (now with more murder!). You've got the lake, the dock, the dining hall, the cabins, the horny counselors. Don't you just love the smell of vodka disguised in a water bottle as you watch the sun rise over the lake?
Bonus Factor: Murder Mystery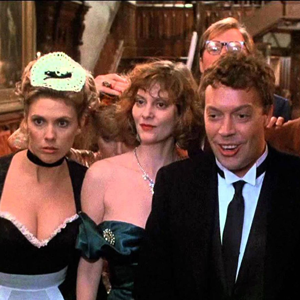 I do love a murder mystery but I have to admit, this one wasn't much of a head-scratcher. I saw that culprit coming from a mile away.
Relationship Status: Strong Start
Book, our time together started strong. On paper, you had everything I'm looking for in a book: a great cover, murder, summer camp! But ultimately, I wasn't able to get REALLY invested in any aspect of your story. So let's part ways as just friends.
Literary Matchmaking
People Like Us
If you're a fan of rich people being accused of murder, check out People Like Us by Dana Mele.
FTC Full Disclosure: I did not receive money or Girl Scout cookies of any kind (not even the gross cranberry ones) for writing this review. The Counselors is available now.