About the Book
Title:
The Heart of Betrayal (The Remnant Chronicles #2)
Cover Story: Turn Arrrrroooooound
BFF Charm: Heck Yes
Talky Talk: Making Plans
Bonus Factors: Not a Bridge Book, Awesome Secondary Characters
Anti-Bonus Factors: Love Triangle Quadrangle, Soy Sauce
Relationship Status: More More More
Spoiler Alert: Danger, Will Robinson! The Heart of Betrayal is the second book in The Remnant Chronicles. If you have not read the first book—The Kiss of Deception—turn away now. Do not pass go, do not collect $200. If you have read the first book, however, feel free to continue below. I will refrain from major spoilers in my review, but there might be hints at plot points and details about the story.
Cover Story: Turn Arrrrroooooound
Don't get me wrong, I think this cover's good. (Good, not great.) Love the title treatment, and it fits with the cover of the first book well. But the dress is a little out of place in that ruin, and with the types of clothing actually depicted in the story.
The Deal:
After running away from an arranged marriage, Lia found herself drawn to two men—one an assassin, the other her jilted groom—and the possible subject of mysterious prophecy that speaks of a woman who will bring great change to her world, a woman who just so happens to share her unusual name (i.e., Jezelia).
But running away from her problems have only led her to find more, and Lia now finds herself at the mercy of the leader of a barbaric tribe called the Venda, the vicious, yet somewhat charming, Komizar. Soon, Lia begins to learn that although the Komizar himself might be barbaric, the majority of his people are anything but. And they might believe more in old stories than anyone realized.
BFF Charm: Heck Yes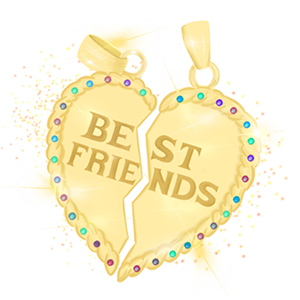 Although she finds herself in a precarious position in The Heart of Betrayal, Lia remains tough. Girl has an extremely great wit, and uses it often, even when she probably shouldn't. She makes the most of her situation, and makes some seriously tough decisions along the way. I don't want to trade places with her, but I'd certainly be OK being by her side.
Swoonworthy Scale: 6
You know that old adage, "too many cooks in the kitchen spoil the broth"? Lia's got a serious case of too many cooks up in her bidness. Although she professes her undying love for one of them, she "cares" about another. I both felt for her predicament and wished she'd just make up her mind already. Plus, she spent most of the book being on Team [REDACTED], and I'm so not there with her.

Talky Talk: Making Plans
For a book of more than 400 pages, not a whole lot of plot progression happens. The Heart of Betrayal is more focused on Lia's learning about the people of Venda and her various attempts at undermining the Komizar. But this plotting and scheming expands the world of The Remnant Chronicles in an intriguing way, and never felt like merely a way to get from one end of a trilogy to the other. (See Not a Bridge Book, below.) The world Mary E. Pearson has created is a fascinating one, one that exists in our future, but that has reverted to a feudalistic society striving not to repeat the errors of the past (if they can even remember what those were). I would have liked to read more about its history, but I can imagine that if she'd included much more, the story would have gotten pretty dry. (What can I say? I like history, even fictionalized versions.)
Another skill Pearson has an excellent grasp of: Writing chapters with different protagonists—they're split between Lia, Kaden, Rafe and Pauline much like The Kiss of Deception—that never get confusing as to who's speaking when. All of Pearson's characters have unique personality in spades.
Bonus Factor: Not a Bridge Book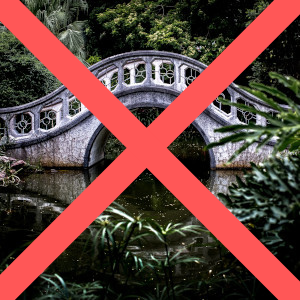 In Talky Talk, above, I might have made you think that The Heart of Betrayal is a bridge book. But while reading it, I never felt that bit of "get on with it already" that often comes with the second book in a series. Yes, it was more expository than action-packed, but the story was still engrossing in its calm. Pearson's got a gift for drawing you in, even without explosions.
Bonus Factors: Awesome Secondary Characters
Through her imprisonment in Venda, Lia learns a lot about the people of the country. She quickly realizes that just because people are poor and a little more prone to believe in the "old ways," that doesn't mean they're barbarians. The people of Venda treat Lia like she's something special, even when their leader might wish that they didn't. More than one of them found their way, quickly, into Lia's heart, and into mine.
Anti-Bonus Factor: Love Triangle Quadrangle
If poor Lia's struggle to decide between the prince and the assassin wasn't problematic enough, another guy comes into the mix in this book. He's not nearly on the level of either Rafe or Kaden, but circumstances cause Lia to attach herself to him, and there's more than just a hint of interest in his eyes.
Anti-Bonus Factor: Soy Sauce
This has absolutely nothing to do with The Heart of Betrayal's story, but I had a ridiculous accident last weekend in which I lost grip on a glass of lemonade, causing it to bump into a container of soy sauce I had sitting on my side table, which then slopped all over my ARC. I mopped it up as best I could, but the book still smells vaguely salty. Word of warning: Do not leave books near sauces or slippery drinks (or vice versa).
Relationship Status: More More More
Oh, Book. You were one of my most anticipated reads of 2015, and you did not disappoint. I love getting lost in your world, hanging out with your characters, rooting for your good (and semi-good) guys and fist-pumping when your villains get their due. I just want more, and I want it now. I don't think that's too much to ask.
FTC Full Disclosure: I received a review copy of this book from Henry Holt. I received neither a private dance party with Tom Hiddleston nor money in exchange for this review. The Heart of Betrayal is available now.