About the Book
Title:
The Severed Thread (The Bone Spindle #2)
Cover Story: Slayer Vibes (+ Sherlock?)
BFF Charms: Heck Yes x2
Talky Talk: Adventure!
Bonus Factor: Found Family
Anti-Bonus Factors: Awful Grownups, Cliffhanger
Relationship Status: I'll Be in the Library
Red alert! The Severed Thread is the second book in the Bone Spindle series. If you have not read the first book in the series (The Bone Spindle), man your battle stations turn away now, as there might be spoilers in this review. If you're caught up, however, feel free to continue below.
Cover Story: Slayer Vibes (+Sherlock?)
Once again, this cover gives me all of the Buffy vibes. Not Buffy herself—no one has a visible stake—but the ladies certainly look like they could take down some vamps. And then there's the male figure in the background, who could either be their Watcher or a blond version of Sherlock Holmes.
(I do continue to wish that Shane was portrayed as a bit beefier. She has some major muscles, and I'd love to see that on these covers.)
The Deal:
Fi and Shane, somewhat accidentally, have awoken Briar Rose, the last prince of Andar and their society's best hope of defeating the dreaded Spindle Witch and bringing peace back to their world. But they have no idea how, and no one else from Briar's time is around or able to tell them. But Fi and Shane are nothing if not resourceful, and even if it takes facing certain death (and the perils of Fi's curse), they'll do what it takes. Now if only matters of their hearts were so easy to act on.
BFF Charms: Heck Yes x 2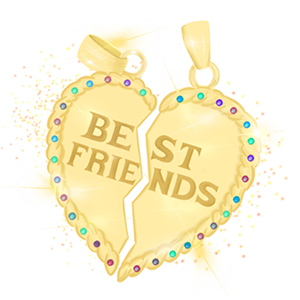 Fi and Shane, both, quickly earned BFF charms in The Bone Spindle. They have an amazing life, filled with aspects both awesome and frightening, and a friendship that only gets more and more solid as time—and death-defying situations—goes by. Neither are perfect; they can be brash with their own lives and obtuse when it comes to listening to other people. But, overall, they're wickedly cool individuals who I would absolutely love to third wheel for.
Swoonworthy Scale: 7
In theory, Fi kissed Briar Rose out of a sense of duty, but it's obvious that there were also feelings involved. She doesn't see a way to make it work, though, given her curse and his status as the prince, so she spends much of the book (frustratingly and pretty unsuccessfully) talking herself out of falling even further.
Shane, on the other hand, is all-in on Red, even though she's the right hand of the very person they're all trying to take down. Sadly, Red's much like Fi; she doesn't want to get involved because she thinks it's the wrong choice. Shane's not one to back down from a challenge, however, and she goes to great lengths to make Red see that Red's worthy of love, regardless of her past indiscretions.
Talky Talk: Adventure!
If The Bone Spindle didn't make it clear, The Severed Thread certainly does: Vedder excels at writing fraught, exciting, no-holds-barred novels that don't skimp on the heart. In the past, this is a novel that would have kept me up far past my bedtime reading; it's definitely not a bridge book, although it does move the plot along in a bridge-like way, like any middle novel does. (I blame #newmomlife for literally falling asleep while reading. Three times.)
Vedder's characters are delightful and the story itself is both familiar—the Briar Rose/Sleeping Beauty aspects—and unique. Fi and I both want to know everything there is to know about Andar's history, specifically that of those who use/used magic.
Bonus Factor: Found Family
It took Fi and Shane a while to realize how good they were together, but The Severed Thread sees them thinking about their "partners" and their partnership as one of the most important aspects of their lives. The addition of Briar and, to a certain unwilling extend, Red, makes for a well-rounded found family of the very best kind.
Anti-Bonus Factor: Awful Grownups
The group's quest has them encountering a few new characters and reminiscing about some from their pasts. 75% of the adults are super crappy people, ranging from abusive parents/parental figures to those who act like they're good people but are really only looking out for themselves/holding on to power with all of their might.
Anti-Bonus Factor: Cliffhanger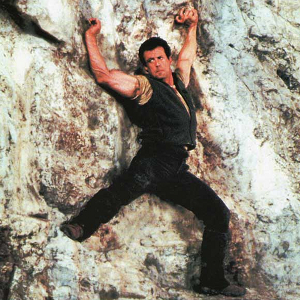 I expected it, but I don't have to like it.
Relationship Status: I'll Be in the Library
I won't do you much good out in the field, Book, but I know how to do research. I am truly enjoying hearing about your adventures, but there are just too many height situations for me to want to actually join you out there.
Literary Matchmaking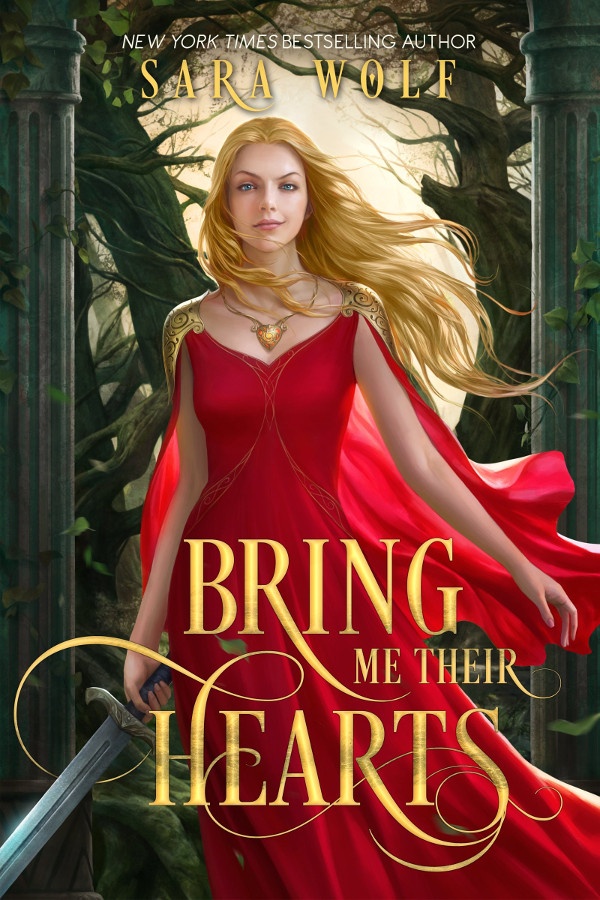 FTC Full Disclosure: I received a copy of this book from Razorbill, but got neither a private dance party with Tom Hiddleston nor money in exchange for this review. The Severed Thread is available now.