About the Book
Title:
The Traitor's Kiss (Traitor's Trilogy #1)
Cover Story: Montell Jordan
BFF Charm: Eventually
Talky Talk: Go Ahead and Jump
Bonus Factor: Mistaken Identities
Factor: Series Starter
Anti-Bonus Factor: Dark-Skinned Aggressor Trope
Relationship Status: Willing to Give You A Second Date
Content Warning: The Traitor's Kiss features a scene of attempted assault between a man and a "maid," and some discussion of treating women inappropriately. It fits with the book's feudal setting but might be triggering for some readers.
Cover Story: Montell Jordan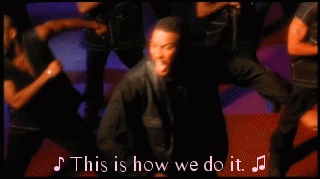 This cover doesn't scream fantasy novel, nor does it say much about the plot of the book, other than that it might involve flowers (it doesn't, really) or short swords (it does). But it's really lovely, and a nice break from the fantasy YA norm. (I mean, a lady in a fancy dress could be holding that sword!)
The Deal:
Sage Fowler would be content to become a teacher and live her life alone. But her uncle, a minor member of nobility, has other ideas, and so sends her to their country's Head Matchmaker. When Sage can't force herself to play a doting lady, the matchmaker deems her unfit for marriage. Something about her personality, however, makes the matchmaker take notice; and much to Sage's surprise, she's asked to become the matchmaker's apprentice.
At first, Sage hates the idea. But she soon grows to find the position an interesting one; she hones her skills of perception and quickly learns how to use her wiles to suss out information or bend people's views to what they need, rather than what they might think they want.
On a "routine" trip to a matchmaking conference, Sage uses her new skills to learn about the potential brides, and the soldiers who are escorting them. And when the soldiers begin to realize that something about the trip might be amiss, they ask Sage to use her skills—as a spy.
BFF Charm: Eventually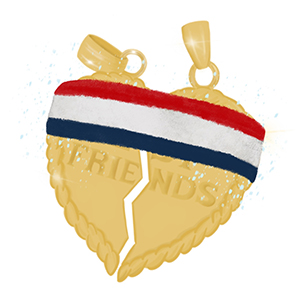 I completely understand Sage's unwillingness to set aside her personality and beliefs to become attached to a man she might not even ever come to like, let alone love. I mentally fist-pumped when she couldn't pretend to be OK with the matchmaker's inane questions. But her personality is very abrasive, and she's stubborn to a fault. I think we'd get along well, but might have to work through some butting of heads to get to a true friendship.
Swoonworthy Scale: 7
Sage quickly makes friends with a soldier named Ash, who happens to also be playing a part. She's initially not interested in anything more than gleaning information from him, but soon begins to feel unexpected things toward the guy. Sometimes attraction comes when you least expect it.
Talky Talk: Go Ahead and Jump*
The chapters of The Traitor's Kiss jump around between various characters. It's pretty easy to follow along once you get into the story, but at the start of the book it's a little confusing who's who, particularly when the chapter's highlighting one of the male soldiers. However, this might have been done on purpose (see Bonus Factor: Mistaken Identities).
Erin Beaty's characters are well-rounded and, for the most part, feel real. Sage is spunky and self-righteous; Ash is alluring and mysterious. But I would have liked the story more had Beaty spent more time on worldbuilding, specifically the world's culture and history. The bits of world history we do get play into the larger plot, but it's not quite enough to give real emphasis to the villain's actions, and that cheapens the resolution.
*Bet you thought it was going to be Van Halen, didn't you!
Bonus Factor: Mistaken Identities
The Traitor's Kiss is a book about spies (in a loose sense of the term), and it's a little unclear who's who, or who's pretending to have a personality different from their own, until close to the end of the book. It's fun to try to figure out the mysteries, and Beaty does a decent job of keeping the reveal a true surprise.
Factor: Series Starter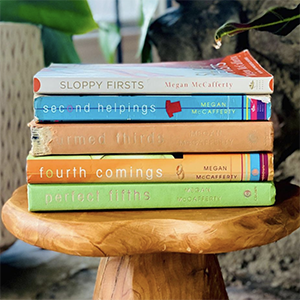 There are some plot threads left open at the end of The Traitor's Kiss, but nothing too cliffhangery. I'll be interested to see what issues pop up in subsequent books.
Anti-Bonus Factor: Dark-Skinned Aggressor Trope
I saw a lot of negative reviews for The Traitor's Kiss prior to reading the book that called out Beaty's use of the Dark-Skinned Aggressor Trope. These complaints were totally valid; Beaty more than once mentioned how certain characters were "darker" than others, implying (or expressly stating) that they weren't as "high class" because of it. Additionally, the "barbarian" people in the book were all dark- or darker-skinned. There was absolutely no need to include this sort of detail in the description of the characters, nor was it necessary to call it out; it didn't add anything to the story other than a bad taste.
Relationship Status: Willing to Give You A Second Date
There weren't exactly fireworks between us, Book, and a few times I found myself shaking my head at your uncomfortable cluelessness. But you did have some good swoon, and I might be willing to give us a second go, if you're willing to listen to my constructive criticism. I don't nitpick solely to be mean.
FTC Full Disclosure: I received a copy of this book from Imprint, but got neither a private dance party with Tom Hiddleston nor money in exchange for this review. The Traitor's Kiss is available now.