About the Book
Title:
These Twisted Bonds (These Hollow Vows #2)
Cover Story: Misleading
BFF Charm: Nay
Talky Talk: What Happened To The Faerie Fun?
Bonus Factor: Castles
Relationship Status: It's Not Me, It's You
Careful, Sweetie: spoilers! This is the second book in the These Hollow Vows series, so if you haven't read These Hollow Vows, you should probably hop back in the TARDIS and go curl up by the pool in the library with the first book before continuing.
Cover Story: Misleading
I'm pretty sure Brie isn't going to let Sebastian get that physically close to her, especially as the novel opens. I find it a weird choice to only feature one of the men in this love triangle.
The Deal:
When we left Brie at the end of her first book, she was having kind of a no good, very bad day. Her beloved prince of the Court of the Sun, Sebastian, had finally convinced her to bond with him, except he left out the part where she would die after it happened and be reborn a faerie against her will. He also failed to mentioned that his interest in her, aside from being in lurve, was because she secretly wore the lost Crown of Oberon. Once Brie realizes she still has access to the crown's shadow powers, she throws a (completely justifiable) tantrum and storms out of Sebastian's castle to forge her own way.
She finds an ally in the king of the Wild Fae, who encourages her to help the dying Unseelie court and figure out a way to get the right ruler on the throne to avoid war. Brie has been lied to, manipulated, and tossed around like a worthless pawn, so it's time she takes the situation into her own hands and makes the tough choices.
BFF Charm: Nay
I was on the fence about Brie during the first book, but I'm putting my BFF charm back in my pocket and casually strolling away after this one. I'm not even annoyed that Brie is the special chosen one, but I cannot abide the whiny, self-sacrificing nonsense she put me through. I know the mark of a good leader is sometimes the willingness to sacrifice for the good of their people, and it's nice that Brie cares about all the little faerie children, but…like, come on. She's not bright enough to come up with any clever solutions, so her grand idea is to just suffer endlessly on the behalf of everyone else. No thanks.
Swoonworthy Scale: 5
I appreciate that Ryan didn't drag out the love triangle too much in this book. I would've respected Brie even less than I do if she'd given Sebastian a pass after everything he did to her. The way things play out, though, just got very repetitive and tiresome, and it felt like too much telling versus showing when it came to how much Brie and Finn meant to each other.
Talky Talk: What Happened To The Faerie Fun?
Was it the worst book I've read? No. Was it a boring-as-hell conclusion? Yes, a thousand times yes. I'd mentioned before that the story was tropey and familiar, but the plot beats in These Twisted Bonds suddenly felt way too similar to a particular Maas series we all know in an uncomfortable way. And if we lay out the major moments in bullet points…not a ton actually happens in this book. All the twists and secrets were spoon-fed to Brie as she eavesdropped from her shadows and even afterwards she'd ponder, "Huh, I wonder what that clearly laid-out conversation meant?" *face palm* The villain and their ending are so severely underwritten and anticlimactic that I laughed out loud. That was IT? Why spend time creating actual threats, I guess, when we all know we just want to wallow in the relationship drama a little bit longer?
Bonus Factor: Castles
The Wild Fae king and queen live in a castle made of the land, with trees and the hillside and little waterfalls all intertwining and creating the walls and rooms; basically really leaning into the indoor/outdoor school of home design. As it's a magical faerie world, I'm going to hand-wave away the fact that there's either no mosquitoes or there's an excellent magic spell to ward off bugs, so please sign me up for a vacation home in the Wilds!
Relationship Status: Run Its Course
I didn't see us lasting beyond our second roll in the hay, Book, and…turns out I've got excellent intuition. You started weirding me out with your talk of undying love and mind-melding bonds…you're just a bit too intense for me. Feel free to wait in the driveway for your Uber.
Literary Matchmaking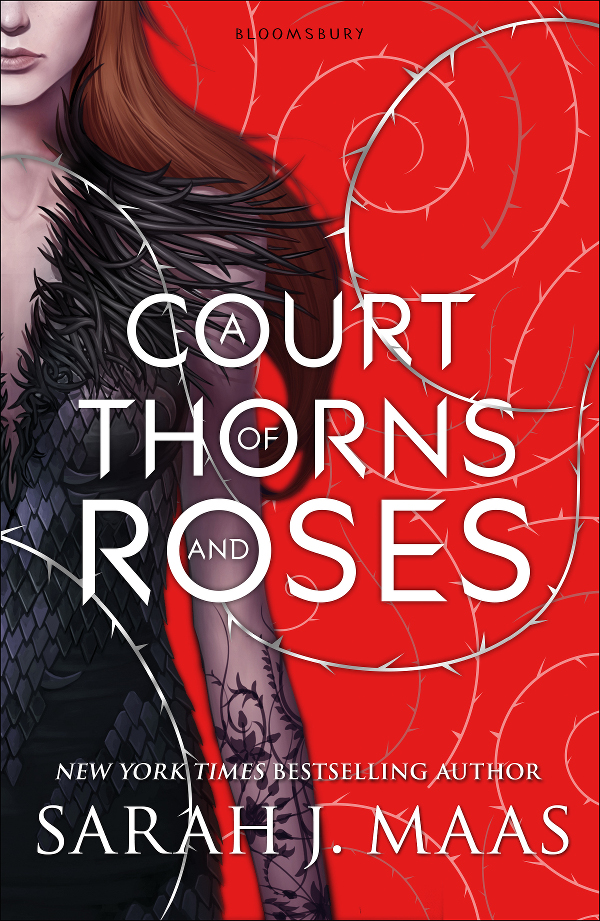 Legendborn (The Legendborn Cycle #1)
Legendborn by Tracy Deonn might not look like it has a lot to do with this book on the surface, but I think there's a lot of plot beats that overlap!
FTC Full Disclosure: I received my free review copy from Clarion Books. I received neither money nor peanut butter cups in exchange for this review. These Twisted Bonds is available on July 20, 2022.