About the Book
Title:
They Hate Each Other
Cover Story: Peek-A-Boo
BFF Charms: Big Sister x2
Talky Talk: Rom-Com
Bonus Factors: Tasty Business, LGBTQ+ representation, Mental Health
Anti-Bonus Factor: Dan Scott Award for Awful Parenting
Relationship Status: Third Wheel
Content Warning: Woody includes the following warnings in the front of the book: alcoholism in a parent; recurring theme of child neglect; multiple instances of underage drinking; a character copes with PTSD and panic attacks; multiple mentions of eating habits and body image; a minor is sexually harassed by his employer (not graphic); use of abrasive language and explicit sexual language/innuendos; discussion of physical abuse (some flashes in nightmares/invasive images).
Cover Story: Peek-A-Boo
Maybe it's because I'm the mother of a one-year-old whose favorite game to play is "Where's Olly?" (a variation on the classic peek-a-boo), but this cover 100% looks like Jonah's playing peek-a-boo with Dylan. And Dylan, true to form, has to pretend like he hates the idea. There are so many illustrated covers out there these days, but this one stands out with its use of the large illustrated title, too.
Side note: I typically detest the addition of "a novel" and the like on covers, because obviously, but I love the cheeky "a romance" parenthetical here. Particularly because of the title.
The Deal:
Dylan Ramírez and Jonah Collins have been enemies since the two were eleven. They're in the same friend group, but never friendly. And though most of their friends think they're perfect for each other, the idea of being together makes them feel physically ill.
But then they spend the night together—innocently—after the homecoming dance, and no one believes them when they say they didn't give in to the sexual tension that hovers around them like a black cloud. So they decide to lean into it, try fake dating, if only to get everyone off their backs …
BFF Charms: Big Sister x2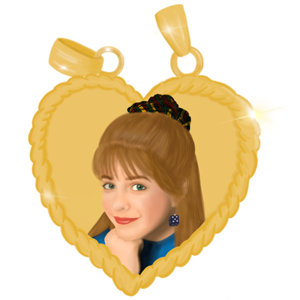 Jonah is known for being loud and boisterous—the life of the party. But he's so much more than that, and a lot of his outgoing nature is hiding a lot of grief and struggle underneath the surface. He's doing way more than he should be, as a seventeen-year-old kid, and has a lot resting on his slim shoulders. He's a truly amazing older brother to his two sisters, but he needs someone to take care of him some, too.
Dylan is Jonah's opposite in almost every way, but he, too, has a lot going on behind the scenes. He's reserved and comes off as aloof—he's the stereotypical tall, dark, and handsome man, much to Jonah's annoyance—but that aloofness is often confused for disinterest or coldness, and it's not.
Both of these guys could use a positive adult influence in their lives, both to help them through difficult situations and help them get their heads out of their, um, bums.
Swoonworthy Scale: 8
Their friends were correct: Jonah and Dylan have some serious chemistry. Is it hotter because they're so against the idea at first? Probably.
Talky Talk: Rom-Com
I adored both Jonah and Dylan from the word go; Woody does an amazing job of creating two very different and very realistic characters who immediately become important people to the reader. (Are they good depictions of actual teenage boys? I have no clue. But I hope so!) Their writing is appropriately casual, and the dialogue is witty, ranging from crass to complex as the situation calls for.
And Jonah's love of space, but the realization that he's not cut out to be an astronaut, really resonated with me, a fellow former astronaut-wannabe.
Sure, I'd sell my soul to blast myself into the endless abyss of space, but I'm not a math or science buff, so I've retired that dream.
(Ed. note: I pulled this quote from a review copy; the final text might be different.)
Bonus Factor: Tasty Business
Dylan uses baking as a coping method, and the things he makes—often Mexican desserts—sound amazing. I don't really have a "friend who bakes" in my close friends group, and this is a crying shame. On the flip side, his father is the head chef at a churrascaria (Brazilian steakhouse), and the dishes they serve are literally mouth-watering.
Bonus Factor: LGBTQ+ representation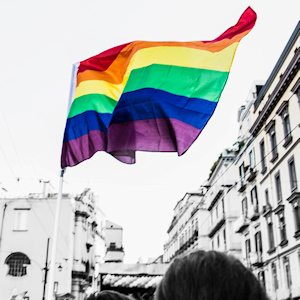 Jonah and Dylan are both bisexuals and very open about their sexuality. It's nice to see bisexuality portrayed so "easily" in a YA novel, particularly that of two cis boys. It's also nice to see that the people in their lives are good with it, too.
Additionally, there is an asexual character in They Hate Each Other, and one of Jonah's sisters is trans. (At first, it seemed a little like Woody was checking boxes more than being inclusive, but I checked myself in thinking that—I would never say that an author "checked boxes" by including a variety of straight people. So good on Woody for making me reassess my own biases.)
Bonus Factor: Mental Health
Multiple characters in They Hate Each Other also deal with various mental health issues, the most prominent of which is trauma-induced panic attacks. How they deal, or how others help them through the attacks, is a great guide for people who might be experiencing this type of thing in their own lives. Woody doesn't claim to be a therapist, mind you, but they obviously did some research into therapeutic tactics.
Anti-Bonus Factor: Dan Scott Award for Awful Parenting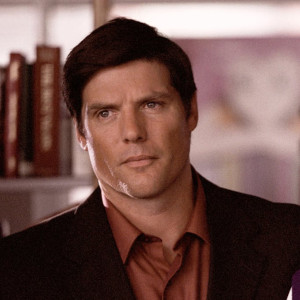 After Jonah's mother died, his father completely checked out. To the point where Jonah runs himself ragged trying to make sure that his sisters have a good life. He's awful.
Dylan's mother, too, seems completely checked out of his life. There are reasons that I won't dive into, because spoilers, but those don't fully excuse her behavior. (Although, as an actual adult, her character does have an interesting "parents are fallible humans, too" aspect to it.)
Relationship Status: Third Wheel
You'd deny it with every fiber of your being, Book, but I was a third wheel for our entire time together. I'm cool with it, but really do wish you'd listen a bit more to your feelings rather than your stubborn preconceived notions. People change—and you're allowed to change your mind.
Literary Matchmaking
The Darkness Outside Us
Eliot Schrefer's The Darkness Outside Us also features two young men who have to overcome their dislike on the way to something more.
The Heartbreak Bakery
A.R. Capetta's The Heartbreak Bakery is another book filled with tasty business and excellent queer representation.
FTC Full Disclosure: I received a copy of this book from Viking Children's Books, but got neither a private dance party with Tom Hiddleston nor money in exchange for this review. They Hate Each Other is available now.