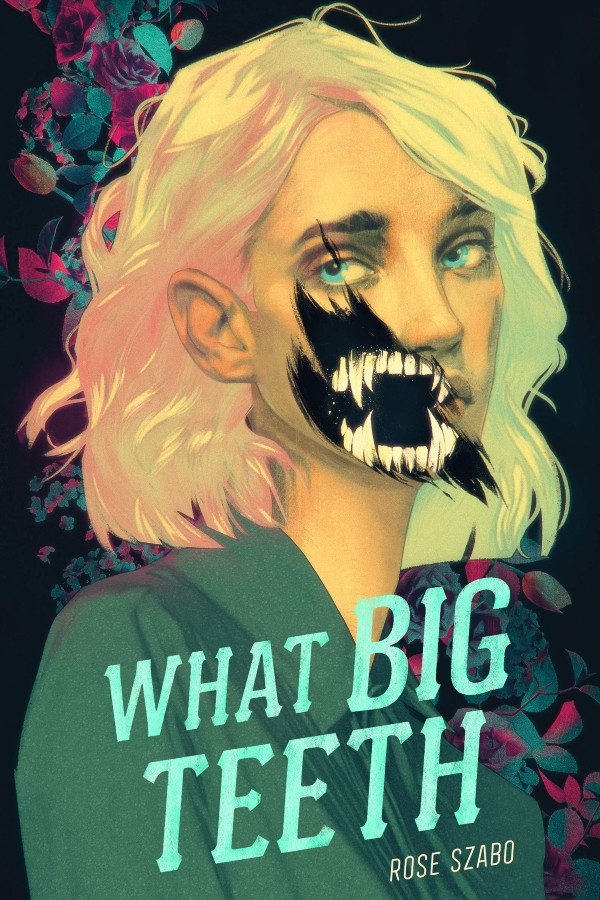 Cover Story: Montell Jordan
BFF Charm: Caution
Talky Talk: Gothic
Bonus Factors: Paranormal Creatures, Kickass Gram
Relationship Status: Reply Hazy, Try Again Later
Cover Story: Montell Jordan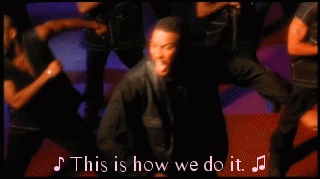 I love, love, love this cover. The colors, the illustration style, the spooky-as-heck wicked-looking teeth that overlay the cover model's mouth. It's super unique and intriguing while giving hints as to what this story's about.
The Deal:
Eleanor's been away from her family for eight years, but an incident at her boarding school has her running home to reintegrate. Easier said than done, however, because she's been gone long enough to have forgotten how to be a part of her family—which is made up of literal monsters.
BFF Charm: Caution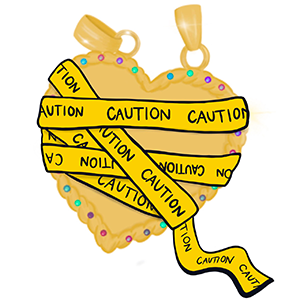 Eleanor seems like the most normal member of her family, but vague memories of her youth and things her family hint at had me getting ready to run at a moment's notice. I think I'd be too afraid of her to be her friend, but I do really appreciate her dedication to keeping her family in line. I'd definitely never accept an invite to spend a weekend at her house. At least, not after the first time I went … if I survived.
Swoonworthy Scale: 1
When she returns home, Eleanor soon finds herself with feelings toward a strange family friend. But there's (much) more to him than meets the eye, and her attraction isn't exactly honest. Eleanor needs to get out more and find someone who's not entrenched in her family's extremely strange business.
Talky Talk: Gothic
I don't exactly know how to describe What Big Teeth. It's a strange book that rides a fine line between fantasy and horror, with a lot of information that goes unsaid and questions left unanswered. But that's what makes it super intriguing. It's a bit dream-like, but not in the fuzzy, half-remembered sense; rather, Szabo's writing is clear and concise, but the story itself seems to be set slightly aside from reality. (And I'm not talking specifically about the paranormal aspects, which are the most obvious "this is fiction" indicators.) It feels like a fairy tale we've all forgotten existed or a bit of folklore that's only known to certain regions of the world and hasn't yet made its way into popular culture.
Bonus Factor: Paranormal Creatures
Eleanor's family is strange. Some of her relatives roam the woods on all fours, hunting whatever they might find out there, and others read tarot and brew potions—some to heal and some to harm. No one in this family is normal, and no one in this family exactly fits the "standard" molds for the type of paranormal creatures they are. Szabo's done a really great job of making these creatures their own.
Bonus Factor: Kickass Gram
OK, those of you who've read or will read What Big Teeth likely think I'm slightly crazy for giving Eleanor's Grandmother Persephone this nod. She's not a nice woman. She's made really terrible decisions in her life. She's unfriendly to Eleanor. But she has reasons—however flawed—for what she does: It's all to protect her family. (And, in the end, she's actually very helpful.) She's a no-nonsense, take no prisoners, hardened-by-life kind of battle-ax woman who's seriously impressive and someone you definitely wouldn't want to cross. This is why she gets this designation.
Relationship Status: Reply Hazy, Try Again Later
I really don't know how I feel about you, Book, and I don't think you'd fault me for being so uncertain. You're dangerous and compelling, but also frightening … I'm not sure I'd trust my heart—either literally or figuratively—in your hands. But I might be willing to throw caution to the wind …
Literary Matchmaking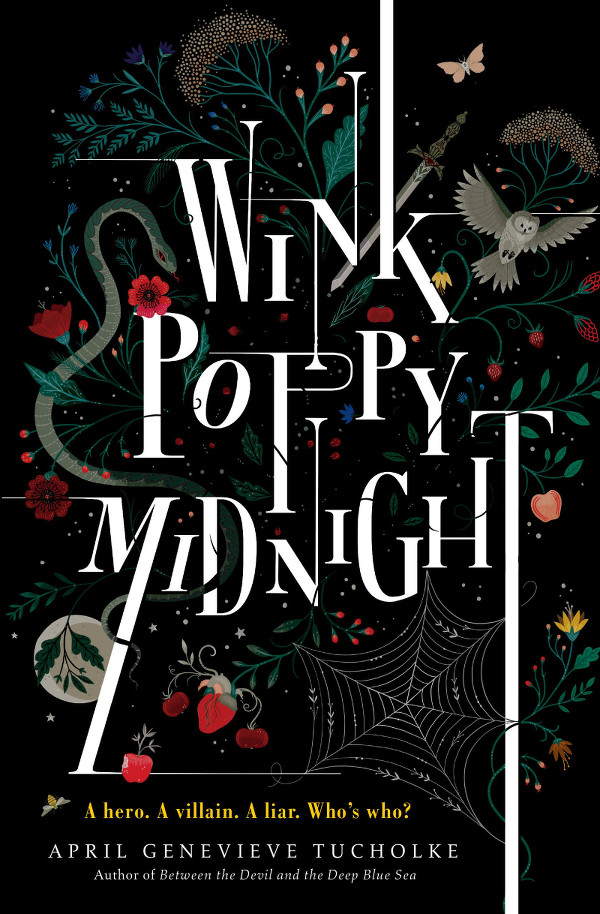 Wink Poppy Midnight
Any of April Genevive Tucholke's books will leave you in a similar dreamy state, but Wink Poppy Midnight also deals with family dynamics and strange things in the woods.
This Monstrous Thing
Mackenzi Lee's This Monstrous Thing is another gothic novel that plays with familiar creature tropes.
The Sullivan Sisters
Kathryn Ormsbee's The Sullivan Sisters doesn't have the same paranormal aspects, but does have a similar "family issues and and old house by the sea" vibe.
FTC Full Disclosure: I received a copy of this book from Farrar, Straus and Giroux, but got neither a private dance party with Tom Hiddleston nor money in exchange for this review. What Big Teeth is available now.