About the Book
Title:
The Sullivan Sisters
Cover Story: Color It In
BFF Charm: Natalie Imbruglia
Swoonworthy Scale: 0
Talky Talk: Sistery
Bonus Factor: Oregon
Anti-Bonus Factor: Underage Drinking
Relationship Status: Open My Mind
Cover Story: Color It In
The illustrations on this cover are lovely, and the girls well-depicted. (Minus the middle girl, who I think is supposed to be the youngest sister, but she has curly hair, so I'm not quite sure.) I don't really get why they're hanging out in flowers, but that's OK. The part I don't love, and feels quite disconnected from the rest, is the space background. Which, I know, LE GASP; I always love space backgrounds. But it's not working here. Here it makes it seem like someone started coloring the cover and then just gave up when they realized how complex filling in the rest of it was going to be.
The Deal:
The Sullivan Sisters—Eileen, Claire, and Murphy—used to be close. But two years ago, when Eileen was 16, she discovered a family secret that shocked her to her very foundation and made her draw away from her sisters, her passion for art, who she was. Now 18, Eileen is barely functioning, working a full-time job at Safeway and drinking heavily to numb, well, everything. But then she gets a letter in the mail that says she and her sisters are set to inherit a house from an uncle they didn't know existed. Eileen hopes this strange turn of events will help her make sense of the secret. What she doesn't know is that her sisters have plans for it, too.
BFF Charm: Natalie Imbruglia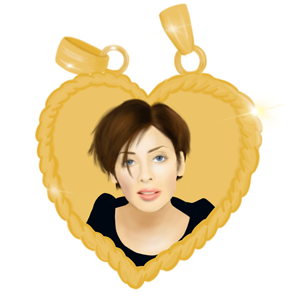 While all three Sullivan sisters were interesting to read about, I didn't find myself really wanting to be friends with any of them. Eileen is, to put it bluntly, fucked up, and spinning wildly out of control. Claire is obsessed with a YouTube influencer who makes her think poorly of people who don't have their shizz together (glass houses, girrrrllll). And Murphy, while adorable, is definitely 14; she swings back and forth between being quite mature and totally childish. I want to help all of them, but the last thing they need is another sister in the mix.
Swoonworthy Scale: 0
The Sullivan Sisters is not a book about romantic love, and that's OK. There are other types of love that certainly deserve to be explored, and the love between sisters—in all its forms—is high up on that list.
Talky Talk: Sistery
In The Sullivan Sisters, Ormsbee has crafted a beautiful and sometimes brutally honest version of what it's like to have sisters—at least, I think so, not having any blood sisters of my own. The story unfolds through the POVs of all three Sullivans, and they're all distinctly different, with their own goals, ambitions, and view on the story as it unfolds. The plot itself isn't as mysterious as the blurb had me believing it would be, and I got a bit frustrated at the girls not figuring out elements that I figured out long before them. (But thems the pitfalls of having the ability to follow all of the threads at once, I suppose.) The mystery's not the heart of the story, though; it's the path(s) the sisters three take to get to their conclusions and figure out their relationships with each other, and in some ways, themselves.
Bonus Factor: Oregon
The small town the Sullivans live in doesn't exist (that I could find), but I love that Ormsbee set this book in a small town in Oregon all the same. Having grown up in a similar small Oregon town, I totally commiserated with some of the pitfalls discussed in the book, and the fact that the shine of (constant) rain wears off pretty quickly. They also visit a fictional coastal town that has me wanting to run out of my house and drive to the Oregon Coast as fast as my car can take me. The Oregon Coast is by far my favorite coast. (And I haven't really left my house in SO LONG.)
Anti-Bonus Factor: Underage Drinking
I'm not trying to judge anyone's recreational pursuits, but Eileen's got a real problem.
Relationship Status: Open My Mind
You're not what I expected, Book, but I think I liked our time together more because of that. Your story didn't make me wish I had sisters growing up, but I do appreciate that I gave me insight into what it might have been like.
Literary Matchmaking
House of Salt and Sorrows
For more sisters and suspense, but with a fantasy spin, check out Erin A. Craig's House of Salt and Sorrows.
The Art of Losing
For another story about sisterhood that focuses on addiction, try Lizzy Mason's The Art of Losing.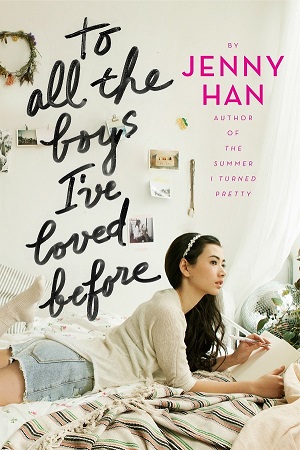 FTC Full Disclosure: I received a copy of this book from Simon & Shuster, but got neither a private dance party with Tom Hiddleston nor money in exchange for this review. The Sullivan Sisters is available now.