About the Book
Title:
Bittersweet in the Hollow (Bittersweet in the Hollow #1)
Cover Story: Green Thumb
BFF Charm: Natalie Imbruglia
Talky Talk: Small Town Magic
Bonus Factors: Folk Knowledge, Tasty Business
Factor: Series Starter?
Anti-Bonus Factor: Awful Grownups
Relationship Status: Under Your Spell
Content Warning: Bittersweet in the Hollow features scenes of attempted murder, the deaths of multiple individuals, and discussion of a cold case around a missing child that might be triggering for some readers.
Cover Story: Green Thumb
This is a pretty cover that ties nicely into the story within, a story that's filled with the outdoors and things that grow. (And moths.) The title treatment is really cool, too. But I can't deal with the terrible typefaces used for the author's name and the tagline. It's like the cover designer plopped those on there as placeholders, with the intention to go back and make them fit better later, but ran out of time and was like, "eh, good enough."
The Deal:
Linden James both loves and hates the small town she lives in. Caball Hollow a close-knit community, nestled against the Appalachian National Forest, and the James family has lived there practically since the town began. Each James woman has gifts, and their skills with creating remedies and food are unparalleled—even as they're looked down upon by some members of the community. From the outside, it might seem idyllic, but there's danger lurking in the Forest. Some folks say it's the Moth-Winged Man, a paranormal creature of legend whose true intentions are unknown. For Linden, who disappeared one year ago and can't remember what happened aside from some uncomfortable feelings and glowing red eyes, the legend seems all too real.
BFF Charm: Natalie Imbruglia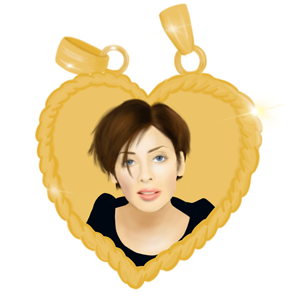 I loved Linden from the start of Bittersweet in the Hollow. She's smart and driven, and strong even in her most fragile moments. She wants, badly, to figure out what happened to her the year prior, but she's understandably afraid of the truth as well. When the people she love are in danger, she puts her own safety on the line. And she's not willing to just sit back and let things happen; she wants to be in the thick of things as much as possible.
That said, it would be hard to be close to her, given her ability to sense people's true emotions and also inflict her own on others. It's a pretty killer superpower, in theory, but it makes her life really hard, and the lack of privacy I'd have around her would be hard to get used to.
Swoonworthy Scale: 5
Linden had a something with Caball Hollow golden boy Cole Spencer before she went missing, but it all went to crap that night. She hasn't really talked to him since, even though her feelings really haven't changed. When the two are forced to start hanging out again after they find the dead body of a friend, it's clear (to the readers, if not Linden) that Cole's feelings are still there, too.
Talky Talk: Small Town Magic
As someone who grew up in a small town (albeit one larger than Caball Hollow), I know there's a difference between the way people speak in small towns versus cities. I can't quite name what it is, but Pearsall nails the feel of it in this book, without resorting to harmful "hick" stereotypes.
My sisters and I grew up in this kitchen with its stainless steel tables, white walls, and faint scent of bleach. We've been rolling out biscuit dough, scrubbing salt into cast iron, and sneaking spoonfuls of strawberry moonshine jam from the time we could barely see over the counter. So I know what Gran is thinking: Standing here next to the fan could be construed as idleness, something she cannot abide, even if it's only June and already ninety degrees in the shade.

A bead of sweat slides down the back of my neck, drawn out by the humidity that's been hunkered down around the base of the mountains for weeks now. I once read that there's a correlation between an increase in temperature and in brutality. That hotter summers are violent ones. I don't know if that's true, but with the way the air sits now, thick and heavy, everyone's temper seems set to boil.
Ed. note: I pulled this quote from an advance review copy of the book; the final text might be different.
Bonus Factor: Folk Knowledge
None of the James women are college-educated (Linden's oldest sister is in college), but they have more smarts than most, and their knowledge is the type that most people would brush off as hocus pocus. But it's beautiful, necessary knowledge, and as much as the people of the town side-eye them, they definitely benefit from James family recipes and remedies. 
Bonus Factor: Tasty Business
I would love to visit the James family restaurant, The Harvest Moon, and eat some of their amazing sounding food, specifically the blueberry buttermilk pie and the strawberry moonshine jam and the skillet-­ fried chicken drizzled with honey and the slaw dogs and the …
Factor: Series Starter?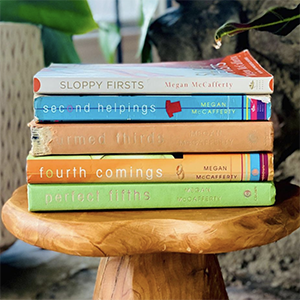 Although this book didn't leave me feeling unsatisfied, according to Goodreads, it's the first of more to come. I don't know that I see the need, but I wouldn't mind revisiting Caball Hollow and the James family at all.
Anti-Bonus Factor: Awful Grownups
I can't add specifics here, but suffice it to say that [REDACTED] deserved exactly what they got.
Relationship Status: Under Your Spell
I know you say you're not a witch, Book, but you've got me hooked and feeling very magical. Let's head down to The Harvest Moon and grab a bite to eat while we make plans for the future.
Literary Matchmaking
The Sullivan Sisters
Kathryn Ormsbee's The Sullivan Sisters is another book about small town secrets and magical siblings.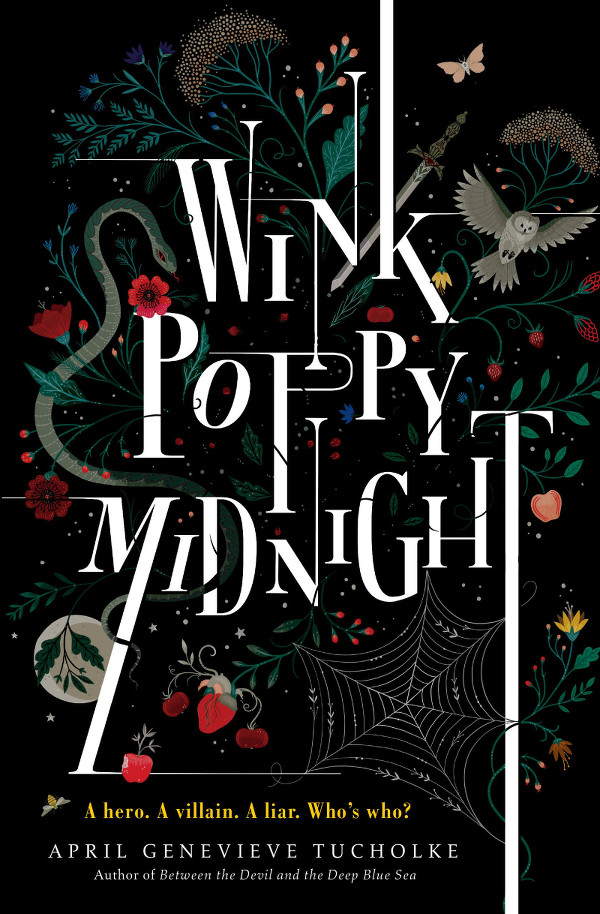 Wink Poppy Midnight
And April Genevieve Tucholke's Wink Poppy Midnight also features a small town, secrets, and a dreamy quality that's otherworldly but not quite magical realism.
FTC Full Disclosure: I received a copy of this book from G.P. Putnam's Sons Books for Young Readers, but got neither a private dance party with Tom Hiddleston nor money in exchange for this review. Bittersweet in the Hollow is available now.