Cover Story: Mood Board
BFF Charm: Yay!
Talky Talk: The School of Sarah Dessen
Bonus Factors: Sisters, Upstate New York
Relationship Status: Deeply in Love
Cover Story: Mood Board
First of all, I'm just thankful this isn't an illustrated cover, because this book is not remotely twee or whimsical. Secondly, everything, from the camera to the marigolds to water, is very relevant to the story, so I shouldn't complain but… I want to? Because this is a gorgeous novel, you guys, and it deserves better.
The Deal:
It's been nine months since her dad died from cancer, and everything about Mary (short for Marigold) Sullivan's life has changed. Leaving behind her bestie, Nora, and her long-time love, Bennett, in Los Angeles, Mary's been forced to move across the country—for her senior year, no less—to Cumberland, a small town in upstate New York, where her mom can be closer to her sister, El. The new setting does nothing to improve the strained relations between Mary's little sister, Bea, and their mother, who once again begins to drift away from them, nor does it help Mary grapple with looming college deadlines and her future in general. The only thing that does seem to offer any kind of solace is a boy named Jesse Keller, who shares her passion for photography.
As the weeks pass, Mary feels caught in the liminal space between her old life and the promise of what comes next, which in and of itself is almost impossible to imagine given the storm of grief raging in her head. She's unmoored, floating in memories of her dad that keep disappearing; in competing desires for two different boys; and in the uncertainty of who she has—and will—become.
BFF Charm: Yay!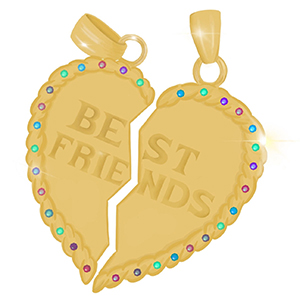 In spite of the impression I may have just given you, Mary is not, like, an Eeyore type. She feels things intensely, sure, but that means she's as likely to catch her breath over a shaft of sunlight beaming through the room as she is to pensively stare at the rushing water of the river by her house. What I'm saying is, she's deep, but she's also still a teenager who says awkward shit in front of hot boys and loves going vintage shopping with her sister. Take a look inside her brain and tell me she isn't relatable AF:
His hand is warm and his forehead is kind of leaning against mine and I can smell his breath and I swear to god it smells like flowers. Like the kind in the Greek myths that are designed to lead you to your death.
Mary is the type of person who will continue to surprise you as you get to know her, and I savored each and every layer.
Swoonworthy Scale: 7
Apologies to all of the folks out there who aren't Gilmore Girls fans, but Jesse is basically the best parts of Dean (insanely tall, earnest, and thoughtful) and Jess (sexy, creative, and bold). He's such a good dude without being boring, and he challenges Mary out of her listless bubble of sadness. From passing her notes like, "Do you think it's possible to photograph ghosts?" to taking her to a used bookstore so they can read the first line of as many books as possible, he's an absolute dreamboat, and the only reason the score isn't higher is because, well, Bennett.
Mary's connection with Bennett (who happens to be a surfer smokeshow) is an aching, bittersweet one, drenched in in the warm stability of childhood nostalgia. I wouldn't call this situation a love triangle, because Mary's feelings for Bennett fall in a complicated area with no geometric shape to it, but it does add another dimension to the romantic aspect of the story.
Beyond creating Jesse, Kate Sweeney has a real knack for crafting chemistry. She superbly captures those tiny details, those sparks and crackles, that make your stomach flip and your pulse rise. Here's a taste of her wizardry:
There's a strange awareness to having a crush, especially one you know you shouldn't have. It's the feeling—the hope—that at any moment that person could be watching you, could notice the way you scrawl your notes lefthanded, the way you stretch your arms wide like the sun when you've been sitting for a while. You see yourself through their eyes and you start to look different.
Butterflies, amiright?!!
Talky Talk: The School of Sarah Dessen
If you're new to the site, you should know that I adore Sarah Dessen, so consider it HIGH PRAISE when I say that Kate Sweeney filled the Dessen-shaped void in my life and THEN SOME. Catch the Light sparkles with swoon while simultaneously gutting you with its exploration of grief, illuminated with evocative descriptions like this one of Mary's mother:
The first few weeks after Dad died, she was blown wide open, leveled by a hurricane, splinters of her former self littering the front lawn.
Sweeney's writing is beautifully vivid—occasionally searing, sometimes funny, and always resonant with genuine emotion. While this is the kind of book that's easy to devour, thanks to engagingly realistic dialogue and smooth pacing, I found myself dwelling on sentences and sinking into the pages so that I could stay immersed in Mary's world, as rocky as it was, for a little bit longer.
Bonus Factor: Sisters
As prickly as she could be, I got a kick out of Mary's sister, Bea, a 9th grader with a morbid streak and a penchant for changing her look every few months. (My favorite: "sixties housewife," defined as "polyester dresses the color of sherbet" and "big hair.") Mary also has an older sister, Hannah, who was clearly the caretaker of the family until she left for college. (When Mary calls her about a fight between their mom and Bea, Hannah recommends Steel Magnolias as the cure-all.) The girls share an endearing, playful intimacy—at one point, Bea ends a fight with Mary by saying, "I can forgive you… if you give me ten years off the end of your life"—but they're also separated by the unique ways they're each processing their dad's death, and there were multiple times I wanted to scoop them all up in a group hug.
Bonus Factor: Upstate New York
I get why Mary misses LA, but DUDE, upstate New York sounds resplendent! Their house is basically in the woods, with a river nearby where they can swim or paint or read or just like enjoy nature, and the actual town of Cumberland is charmingly small and quaint, marred only by the existence of Trumpers (a detail I found to be realistic if unwanted). This book makes even snow seem delightful, and I haaaate being cold, y'all.
Relationship Status: Deeply In Love
I fell for Catch the Light, slowly and sweetly, as it swept me up in its poignant insights and wonderfully complex characters. From the rush of romance to the pain of loss, my heart was left brimming with all the feels, which are far from fleeting, because this book? It's a keeper.
Literary Matchmaking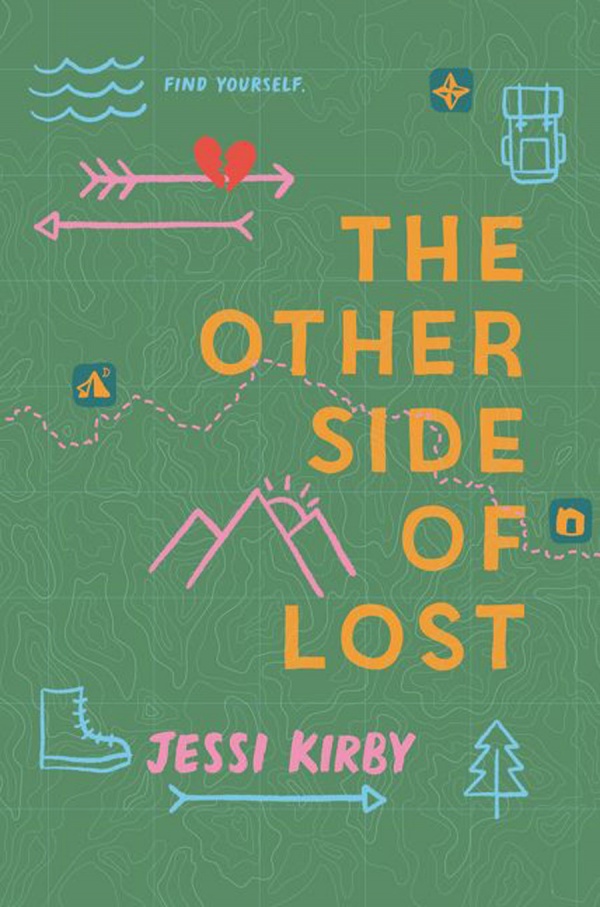 The Other Side of Lost
Jessi Kirby's The Other Side of Lost offers another Dessen-tastic portrait of grief amidst nature.
Instructions for Dancing
If you need another fix of exquisite heartache featuring a tall hottie, check out Nicola Yoon's Instructions for Dancing.
FTC Full Disclosure: I received my free copy of this book from Penguin Young Readers. I received neither compensation nor cocktails in exchange for this review.