About the Book
Title:
Defend the Dawn (Defy the Night #2)
Cover Story: Part Of Your World
BFF Charm: Big Sister, Let Me Love You
Talky Talk: Let's Talk It Out
Bonus Factors: Ships, Character Growth
Factor: Bridge Book
Relationship Status: Loyal Subject
Cover Story: Part Of Your World
The pretty teal color is very calming and reminiscent of the sea, which—surprise!—is where we're heading, so I think it's all very thematic and on-brand.
The Deal:
Careful, Sweetie: spoilers! This is the second book in the Defy the Night series, so if you haven't read the previous one, you should probably hop back in the TARDIS and go curl up by the pool in the library with the first book before continuing.
The kingdom of Kandala has barely avoided a revolution, and now it's time for the deals Harriston, Corrick, and Tessa made at the end of the last book to come to fruition. But…well, it's hard to get anyone to come to the table in good faith. Then an unknown player sails in (literally): ex-pat Captain Rian Blackmore hails from Ostriary, a distant, war-torn country that is extremely difficult to get in and out of, but he brings an offer the Kandalans can hardly refuse: boatloads of the fever-reducing Moonflower in exchange for steel to rebuild their islands.
Before they know it, Tessa and Corrick are setting sail with an unfamiliar crew in hopes to broker a life-saving deal. But Ostriary and its promises may not be the panacea it purports to be: secrets abound on Captain Blackmore's boat; there's trouble at home that King Harriston may not be able to quell; and, the fragile trust between Corrick and Tessa begins to dissolve under misunderstandings and Rian Blackmore's easy charm and righteous morals. Is that doom we see just over the horizon?
BFF Charm: Big Sister, Let Me Love You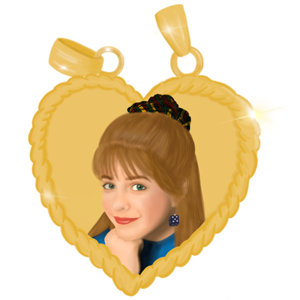 Tessa is really showing her naivete in this book. It's not exactly a "fault", because from how and where she was raised and what we know of her from the first book I don't expect her to be some political savant and amazing at reading other people. BUT, sometimes, I wanted to sit her down and ask her to please not be so trusting of what people say at face value. To ask more pointed questions and to consider what a person has to gain or lose that may make them act a certain way before jumping to judgments. Good grief.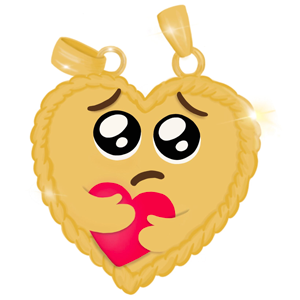 Corrick needs the opposite advice: he needs to open up a little more and stop triple-guessing every word out of everyone's mouths, although I know exactly WHY he's so closed off and mistrusting, so yeah; it's a tough ask. He says he's politically savvy, but he has no chill when it comes to his jealousy. Dude needs a hug from an objective third party.
Swoonworthy Scale: 5
Kemmerer left Corrick and Tessa in a relatively hopeful spot at the end of Defy the Night, but under the light of day, this relationship is far from its HEA. There's trust issues to sort through and possible differences in values, and people need to learn how to open their mouths and COMMUNICATE. While they frustrated me quite a bit throughout the book, it felt realistic. Kemmerer didn't leave me with emotional blue balls, and it is much appreciated.
There are also hints of maybe, possibly something in its infancy beginning back at home between two certain someones, which I was heavily invested in.
Talky Talk: Let's Talk It Out
I said in my last review that Kemmerer loves a good character study, and that is especially true in this book. There is a lot of story setup in the first third of the novel, leading to a bit of a slow start for me, so I kept picking this up and putting it back down for a few weeks. But once we got on the ship to Ostriary I ended up finishing the rest of the book in one sitting.
I think the third book will move faster now that our characters have begun working on some of their biggest emotional challenges and it now feels like the stage is fully set. I appreciate how Kemmerer doesn't demonize or sanctify anyone, and you find yourself agreeing or disagreeing with everyone at some point or another. Compromise is the name of the game.
Bonus Factor: Ships
I know some will dislike the trope of everyone being stuck on a ship and all the boating language that can sometimes bring with it…but I like it. Though because our POV characters aren't overly interested in the mechanics of keeping a ship running, you can rest assured that if the sea isn't your favorite book setting, you'll be fine.
Bonus Factor: Character Growth
There's nothing more satisfying than seeing characters become better versions of themselves. I also liked the glimpses we saw of Kandala through the eyes of the Outlaw character, as it enabled us to get to know other background characters more intimately.
Factor: Bridge Book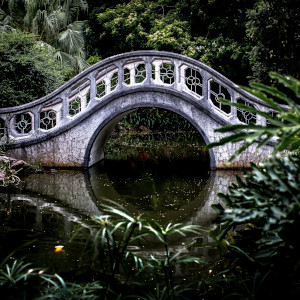 I really need to get better at figuring out what is a trilogy or a duology because, once again, I played myself thinking two books was it. I'd say the first part was definitely giving me stronger bridge-book vibes—it took a while for anything to get started—but I was much more invested in the second half, and by the time that ending rolled around (Gah! No! Why?!) I was ready to dive into the next book (if only…).
Relationship Status: Loyal Subject
You've put me through a lot, Book, but I'm still prepared to stick it out because I think the world we could build together is something special.
Literary Matchmaking
Fable (Fable #1)
Can't get enough of books set on ships? Try the brutal world of Fable by Adrienne Young.
FTC Full Disclosure: I received my free review copy from Bloomsbury Childrens. I received neither money nor peanut butter cups in exchange for this review. Defend the Dawn is available now.