Cover Story: Seeing Red
BFF Charm: Let Me Love You x 3
Talky Talk: Perception Is Reality
Bonus Factors: Murder Club (And Associates), Tasty Business
Anti-Bonus Factors: School-to-Prison Pipeline, Asshole Principal
Relationship Status: Promising Future
Content Warning: This book contains a brief scene of physical child abuse.
Cover Story: Seeing Red
Ken Nwadiogbu's illustration is a STATEMENT. It's how the world already sees the titular Promise Boys: nothing more than destined for the carceral system. Trey's haunting eyes peering from underneath the red layer totally reminds me of Hooded Justice from Watchmen, and he's almost daring you to take a closer look — a real look — at who these boys are.
I also love the detail that J.B. is indeed 6'3″, although I find Ramón's height questionable (he's canonically a short king!) and his head is apparently over 12 inches long.*
* The average human head is 8 to 9 inches long. I also measured my own to confirm lol.
The Deal:
Under its founder Principal Moore, the Urban Promise Prep School in Washington, DC, is renowned for churning out exemplary students through strict discipline. Because, you see, this is what's going to help them escape their neighbourhoods and get to college — by any means necessary. (It's like tough love, but without any love.)
When Principal Moore is killed at school, three students become the prime suspects. With rumours running rampant and the real killer still on the loose, the trio must work together to prove their innocence… unless one of them did do it?
BFF Charm: Let Me Love You x 3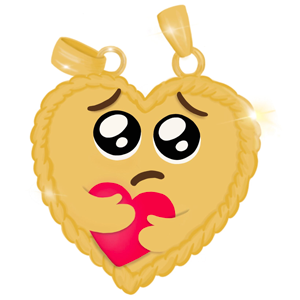 UGH THESE BOYS. It's absolutely heartbreaking that, even before the murder, they were moving through life with everyone having written off their potential — which is terrible at any age, but especially when they're all still kids. (OK, they're teens, but when you're An Old, they're BABIES.)
J.B. might look intimidating with his stature, but he's actually a big sensitive teddy bear who's constantly writing lyrics and poetry. Trey seems like a cool detached jock, but he doesn't have many people in his corner since he moved from New York. And SWEET MUFFIN RAMÓN is an aspiring chef who emigrated from El Salvador a few years ago, but most people just assume that he's in a local gang.
The truth is that each of these boys are so, so much more than how the world treats and perceives them.
Swoonworthy Scale: 3
Right before everything goes down, J.B. finally gets together with his dream girl, Keyana. Their romance is less important than Keyana as a character — as it should be, because Keyana's AMAZING. (Although there's one quote that earns an entire point on its own, when J.B. really flexes those poet skills.)
Talky Talk: Perception Is Reality
Nick Brooks introduces each of the boys in a fascinating way. Their individual sections begin with bystander testimonies and police interrogation transcripts in the aftermath of the murder,** and then the book jumps back in time for each boy's perspective leading up to the murder. Getting to know the characters through other people before getting to know them ourselves demonstrates the stereotypes and preconceived notions that they're all up against. And the boys themselves aren't immune from these biases about each other either, because that's how harmful and pervasive these ideas are. Simply put:
As a Black man, you get no benefit of the doubt. You have to be on the right side of everything.

Page 76, hardcover first edition
(Even though this particular quote isn't about Latino men, they face similar scrutiny as well.)
** The most INFURIATING parts were Ramón's condescending white liberal tutor, and basically every single word of the interrogations. The detectives were questioning kids without adults and trying to coerce confessions out of them, like what in the Exonerated Five is this bullshit?!?
Bonus Factor: Murder Club (And Associates)
"Group of murder suspects teams up to clear their names" is a highly specific niche that I can't get enough of. The odds may be stacked against the Promise Boys, but luckily, they're not alone.
(The aforementioned Murder Club is, of course, a shoutout to One of Us Is Lying, which is a frequent comparison title for this book.)
Bonus Factor: Tasty Business
Ramón's pupusas are legendary at Promise — as well as contraband, since Principal Moore had zero tolerance for Ramón's side hustle. But the real travesty is that I read this book with ZERO pupusas! (NICK BROOKS DROP THE RECIPE CHALLENGE.)
Anti-Bonus Factor: School-to-Prison Pipeline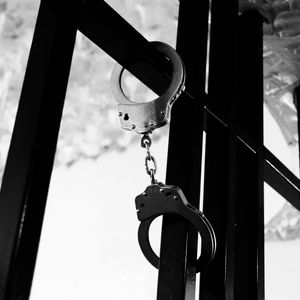 Urban Promise Prep is so rigid in thinking that there's only one way to shape young men that it's literally baked into its ideology. The prison parallels are everywhere, but this immediately made me think of being on program in Andor (if that means nothing to you, you should watch Andor):
If you want to get out of this place on time, you stand the right way on the first try.


Mr. Finley holds up two fingers. That means we can all face the door. After he flashes three fingers, we file in line with our hands behind our back.


[…]


If your hands aren't locked in place behind your back, you get a demerit, in which case the teacher docks points from your "count."

Page 31, hardcover first edition
Anti-Bonus Factor: Asshole Principal
Look, I don't want to speak ill of the dead. Lol JK, Principal Moore completely fucking SUCKED. Hot take: if you don't actually give a shit about helping kids, you should not be an educator. (Although he probably thought he was helping, in his twisted and prejudiced way.)
Relationship Status: Promising Future
When I first heard of Promise Boys, the premise instantly piqued my interest. With its piercing insight and thoughtful characterization, this book definitely lived up to its promise. (I had to.)
Literary Matchmaking
Ace of Spades
An elite prep school that's hell for its Black and Brown students? Faridah Àbíké-Íyímídé's Ace of Spades also fits the bill.
When You Look Like Us
The characters in Pamela N. Harris' When You Look Like Us know all too well what it's like to be written off because of appearances and stereotypes.
A La Carte
For a lighter recommendation that's full of tasty business, check out  A La Carte by Tanita S. Davis.
FTC Full Disclosure: I received my free review copy from Henry Holt and Co. I received neither money nor gelato for writing this review (dammit!). Promise Boys is available now.
Promise Boys Blog Tour