Cover Story: Wigging Out
Drinking Buddy: Yes
MPAA Rating: PG-13 (Alcohol use, mature situations)
Talky Talk: Layered
Bonus Factors: Burn Victim, Theater
Bromance Status: Fellow Castmember
Cover Story: Wigging Out
Minimalist cover, with the fiery wig Ava uses later in the book. It's good, but unlike the wig, not especially eye-catching. 
The Deal:
A year ago, outgoing drama nerd Ava survived a hellish house fire that killed her parents and her cousin Sara, who was more like a sister. Ava now lives with Sara's parents, Cora and Glenn. To compound things, Ava was horrifically burned in that fire. Her face, as well as most of her body, is now a mass of scar tissue. She has no hair. Her left thumb is actually her transplanted big toe. She's the kind of person people stare at, even if they don't mean to. And now Aunt Cora is insisting Ava return to school. She needs to get on with her life.
But how does one do that when your face makes children cry and adults cringe? Is Ava just going to waltz into a new school and pick up where she left off? Of course, Ava didn't count on a couple complications. One is Piper, a member of her burn support group. Piper was burned in a New Year's car wreck, but her main injuries have left her using a wheelchair. Piper is insanely outgoing, insisting Ava cancel the pity party and get back into the drama game. The other is Asad, the cute theater geek and lighting tech for the school musical. He's friendly to the point of being blunt. It's too bad Ava's days of attracting boys are over forever…right?
Drinking Buddy: Yes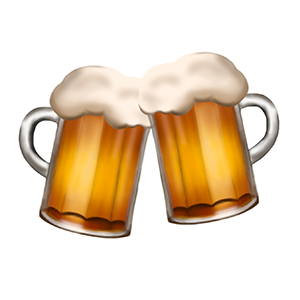 Though none of our characters drink.
Oh, how I want to hug Ava. In one night she lost almost her entire family. She spent two months in a drug induced coma, and then many more months recovering, including time with her eyes stitched shut while the skin grafts healed. Once an outgoing actress, she can barely stand to look in the mirror. She resents her aunt trying to get her to reenter society, but how mad can Ava really be? Cora lost her daughter in that fire, after all. Icing on the cake, Ava's medical bills are spiraling out of control, and any procedures that might help her look like herself again are dismissed by the insurance company as optional cosmetic surgery that they won't cover.
Is it any wonder that Ava sometimes resents her father for pushing her out of that burning house? For thinking that maybe she would be better off if she'd died with the rest of her family that night?
MPAA Rating: PG-13 (Alcohol use, mature situations)
Ava has pretty much resigned herself to living in a convent of her own making. Especially when she runs into her old boyfriend at the grocery store and his horrified expression says it all. Sure, Asad has that cute theater nerd thing going on. And yes, he befriends her and encourages her to become more involved with the theater. And he's a little low on the school social ladder, so it's not like there are other girls lining up. But he's just a friend to Ava. I mean, he's a nice guy. He couldn't possibly see past the scars, could he? No way.
Meanwhile, a mean girl named Kenzie is trying to make Ava's life hell. It turns out that she was the one driving when Piper was in the accident, and now she's determined that Piper suffer even more. That's got to be it, right? She couldn't possibly be jealous of Ava, who's replaced her as Piper's bestie.
Talky Talk: Layered
I was almost ready to call these characters out for being too stock. Everyone is either unbelievably cruel to Piper, or wants to be her best friend. But as we read on, we realize that that's not always the case. Eternally optimistic Piper has a darker side. Asad may not be the open minded guy Ava took him for. The gruff principal stands up for Ava (and punishes her like he would any other student). Even Kenzie isn't the mustache-twirling villain she seems to be. Excellent character development that kept me guessing until the end.
Bonus Factor: Burn Victim
So Ava is used to being an object of shock and ridicule. Even well meaning people go silent or want to tell her how brave she is. But with Piper's help, she starts standing up for herself. When a random mother asks her to lecture her son about the dangers of playing with matches, Ava tells him that her face is the result of eating too many vegetables.
Bonus Factor: Theater
Ava was big into theater, but there's no way she's ever doing that again. That is until Piper and Cora decide that she needs to get back in the game and volunteer backstage for the school's production of The Wizard of Oz. She just about succeeds in blending into the woodwork…until the director discovers that Ava can sing. Should she actually attempt to audition? If she fails to get a part, will she be humiliated? If she does get a part, will it be because people feel sorry for her?
Bromance Status: Fellow Castmember
While the plot was a little forced, and the happy ending was a tad over the top, what do you expect in the theater? I enjoyed the production.
Literary Matchmaking
FTC Full Disclosure: I received neither money nor tickets to 'Wicked' for writing this review.