About the Book
Title:
The Future King (Emry Merlin #2)
Cover Story: Thank U, Next
BFF Charm: Mixed Bag
Talky Talk: Quippy
Bonus Factor: Ball Jokes
Anti-Bonus Factor: Bridge Book Blues
Relationship Status: Advisor
Red alert! The Future King is the second book in the Emry Merlin series. If you have not read the first book in the series (The Other Merlin), man your battle stations turn away now, as there might be spoilers in this review. If you're caught up, however, feel free to continue below.
Cover Story: Thank U, Next
I try to abide by the old "if you can't say anything nice, don't say anything at all" adage. So I will just keep it simple: I want Emry's dress.
The Deal:
After masquerading as her twin brother to apprentice as Court Wizard, Emry Merlin nearly lost her life. But thanks to the intervention of Arthur, she's kept her head—and her position in Camelot's court. And she'll continue to keep it, as long as she stays away from Arthur.
That's easier said than done, however, both because of her feelings but also because the job of Apprentice Court Wizard comes with actually being a part of the Court.
BFF Charm: Mixed Bag
Emry gets to keep her Yay BFF charm, although her unwillingness to actually talk to Arthur about the things happening in her life made me a bit frustrated. Arthur, too, was king of an idiot at various parts of the book—I'm sure it can be hard to be Crown Prince, but that doesn't mean you need to be a jerk—but he's still the adorable bookish boy who stole my heart and a True Love charm.
The new POV we get in The Future King, however, gets a big ol' Caution charm. Although we don't get to know her that well, and there are some outside influences making her do questionable things, Morgana is sus AF.
Swoonworthy Scale: 5
Emry and Arthur spend much of The Future King trying to deny their feelings for each other because of their situation: her, a commoner, him, the crown prince—who also happens to be betrothed to someone else. I get the reasons, but their tendency to turn to meanness rather than open conversation had me Roger Murtaughing a bit. And when they do finally talk—and do more than talk—we get very little of the actual action, and the swoon falls flat. That said, I'm really rooting for these two. They're perfect for each other.
Talky Talk: Quippy
Schneider continues to delight with her witty prose and mix of modern elements with courtly intrigue. I particularly love when she leans into the "Emry's just one of the guys" dialogue that's a holdover from when everyone thought Emry was Emmett. Emry continues to be wonderfully snarky, too—she's not afraid to speak her mind, and her internal thoughts are hilarious.
The door was flung open, and Emry came face-to-face with a scowling man who looked to be in his late thirties. He had pale skin and dark, slicked-back hair that curled around his ears. He was dressed entirely in black, from his billowing tunic to his skintight trousers, to his kneehigh leather boots. Charcoal was smudged around his eyes, and a collection of strange amulets hung around his neck, from pieces of bone to feathers wrapped with colorful cords and marked with runes. He looked, Emry thought, like a conceited pirate who had fallen ill, and had grudgingly taken to penning poetry until his health recovered.*
Bonus Factor: Ball Jokes
I'm talking about tennis balls, folks. Get your minds out of the gutter.
"It is," Arthur agreed. "And I'm to watch a tournament of a new sport called tennis, which apparently involves whacking people's balls."

"Are you sure you have that right?" [Emry] asked.

"Er, no, not exactly," Arthur admitted. "The gentleman who explained it did so in very rapid French."*
Anti-Bonus Factor: Bridge Book Blues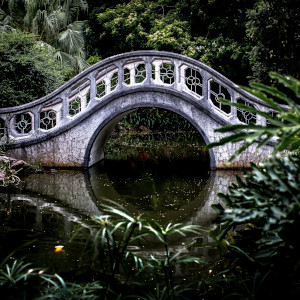 Although I really enjoyed this book, thinking back, very little (of consequence) actually happens. Yes, it moves us from The Other Merlin to what I hope is an eventual third book, the plot is mostly just transitional.
Relationship Status: Advisor
Our chemistry took a slight dip, Book, but I'm still ready and willing to stand by your side as you move into a somewhat uncertain future. I've got opinions aplenty!
*I pulled these quotes from a review copy; the final text might differ.
Literary Matchmaking
FTC Full Disclosure: I received a copy of this book from Viking Books for Young Readers, but got neither a private dance party with Tom Hiddleston nor money in exchange for this review. The Future King is available now.